"Foursquare for Development" na Durmitoru (II)
Eldina Kasumović, studentkinja master studija na UDG, piše o radu na projektu "Foursquare for Development" i o svom učešću u razvoju ove priče – od kotorske učionice, do durmitorkih stećaka.  Way to go! 🙂

Sve je počelo kao priča jedne februarske večeri kada nam je dr Milica Begović Radojević na predavanju "Učešće javnosti i zainteresovanih grupa" na master programu "Upravljanje zaštićenim područjem i ruralni razvoj" pokušavala objasniti šta je to Foursquare (4sq)  i na koji način ćemo pokušati da pomoću ovog servisa ispričamo priču o neistraženim prirodnim i kulturnim bogatstvima sjevera Crne Gore. Tada nismo ni slutili kakve sve mogućnosti i olakšice u potrazi za destinacijama, promociji tradicionalnih proizvoda ručne radinosti, i uključivanja lokalnog stanovništva ova aplikacija  pruža.
Odluka je pala na priču o stećcima, zaboravljenom groblju bogumila koji su u srednjem vijeku živjeli na našem području. Smatrali smo da treba stećke i uopšte priču o postojanju bogumila (čije je porijeklo i dan danas misterija) promovisati i zainteresovati potencijalne turiste da obiđu lokalitete na kojima se oni nalaze.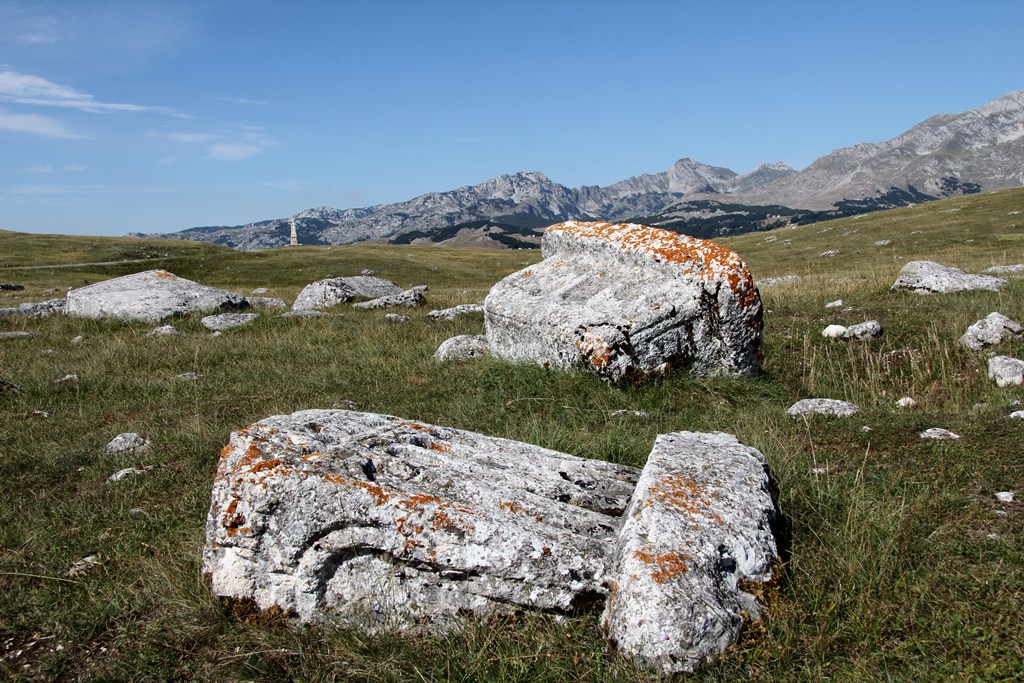 Došao je trenutak kada se cijela priča uobličila i trebalo je krenuti na teren i prije svega pronaći stećke na lokalitetu NP Durmitor, i pokušati informisati lokalno stanovništvo i okačiti na 4sq. Trebalo je prije svega upoznati se sa "čudom" od 4sq, instalirati aplikaciju, napraviti svoj nalog, i malo istražiti kako zapravo sve to funkcioniše kako bismo na terenu bili što efikasniji. Bio je neophodan: smartphone, GPS, 4sq aplikacija i internet konekcija. Za prosječnog Evropljanina ili Amerikanca ova četiri uslova su njihova svakodnevica. Medjutim, za prosječnog građanina Crne Gore ovo može zazvučati prilično komplikovano. Mi smo zajedničkim snagama i doprinosom svakog člana tima uspjeli da obezbijedimo sve neophodno i krenuli u avanturu.
Naoružani dobrim raspoloženjem, rancima i telefonima, spremamo se da sa drugima podjelimo prirodne ljepote Durmitora, tirkizno plavetnilo Vražjeg jezera i mističnost Ribljeg, gdje su srednjovjekovni klesari iscrtavajući u kamenu biljne i astralne motive, stilizovane krstove i simbole oružja, pokušavali da se otrgnu od prolaznosti vremena. I u tome uspjeli… I evo nas tu, na 1.500 mnv. Sa osmjehom. Uživamo u razgovoru sa lokalnim stanovništvom – izrađuju suvenire u drvetu, nude planinske čajeve, dobru tradicionalnu hranu i smještaj u etno selu. Nisu sigurni šta je to Foursquare, ali podržavaju sve što će promovisati njihovu ponudu i ovaj kraj. Većina njih nema ni internet konekciju ali znaju da je to "nešto" veoma bitno i da je njihov prijatelj "samo" što je koristio internet prošle godine bio "pun".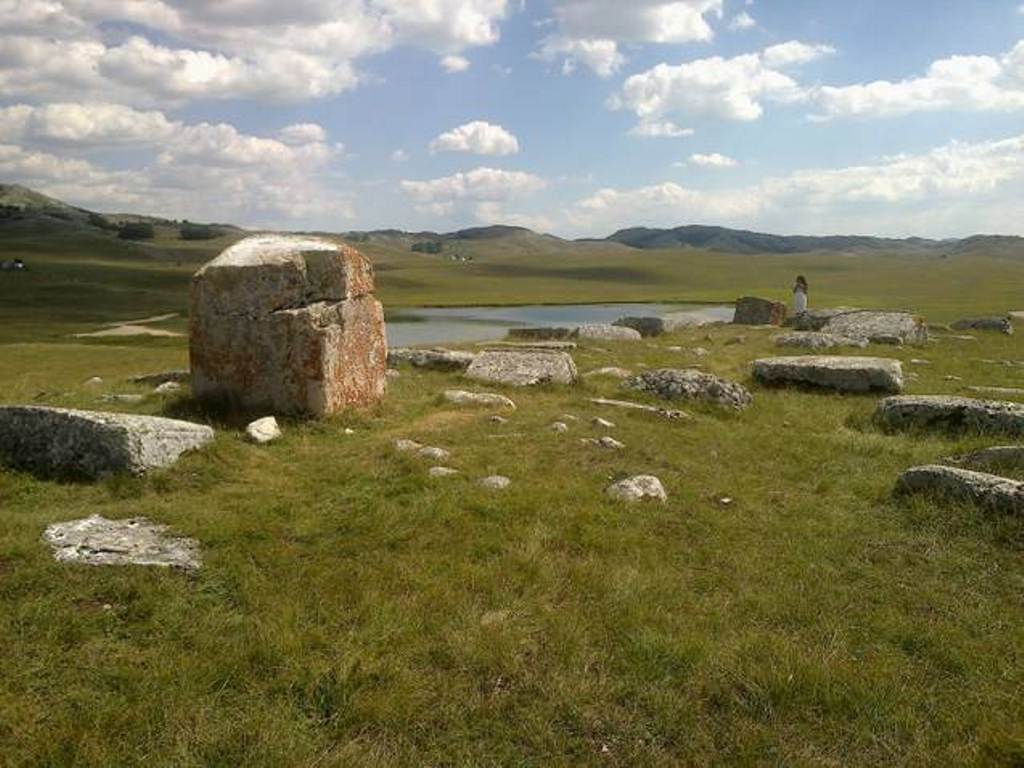 Obilazeći zacrtane lokacije, nailazimo na ljubaznost i gostoprimstvo lokalnog stanovništva koji nas rado pozivaju u svoj dom. Lakoća aplikacije nas oduševljava… Usput fotografišemo mjesta i predjele kako bi kasnije dočarali makar dio pejzaža. Dan se bliži kraju, sunce lagano zalazi, počinje biti svježije i mi se zamišljeni sa puno utisaka i materijala vraćamo kući, srećni što ćemo od sada pomoću 4sq podijeliti mjesta, utiske  i prizore sa mnogo većim brojem ljudi nego što bi usmenim putem…
EIP (Everything is Possible) Group.
Članovi: Eldina Kasumović, Hajdana Ilić Božović, Vesna Dragač, Mojaš Đurović, Tatjana Radulović, Đorđe Vukelić