Treći po redu Empple festival nosi slogan ''MAGIC – it shows'' i poziva nas da razgovaramo o tome kako da strateški i kontinuirano negujemo i implementiramo employer branding prakse, brinemo o svojim zaposlenima i gradimo magična radna okruženja. Deo publike će program festivala pratiti uživo u Beogradu iz pozorišta Duško Radović na Tašmajdanu, dok će ostatak učesnika biti online.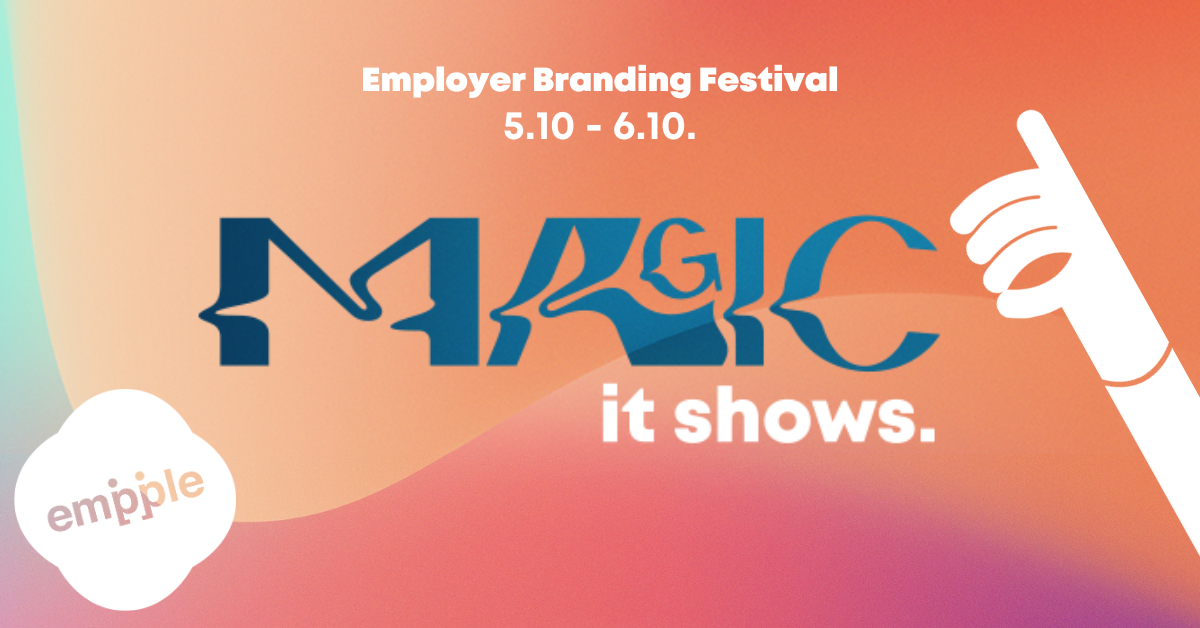 Program će se moći pratiti na engleskom i srpskom jeziku tokom oba dana festivala (5. i 6. oktobar). Program smo kreirali sa ciljem da napravimo osvrt na aktuelne teme unutar employer branding zajednice, a sa vama delimo neke od njih:
Importance of psychological safety for organisational and cultural growth
The next wave of employer branding
How to use human-centric storytelling to elevate your employer brand
Challenges in bringing employer branding ideas to life in complex organisations
How to design brand experience that candidates remember
Za one koji nam se pridruže online u planu su networking slotovi, tokom kojih će učesnici moći da se povežu sa relevantnim akterima iz employer branding zajednice, učestvuju u diskusijama, kao i da iskuse čari naše nove online platofrme.
Neki od predavača su:
Ksenia Kuznetsova, HR Marketing & Employer Branding Director @Yandex
Georgiana Ghiciuc, Founder and CEO @Beaglecat
Isidora Maksimović Stanković, Employer Branding Specialist @Infostud
Jonas Molbech, Co-Founder @Hume Agency
Amir Moini, Director of Employer Branding @Moloco, Ex-Netflix
Cena karte za online program oba dana iznosi 120€, dok je karta za program uživo u Beogradu 300€. Dodatne informacije o kupovini karata, programu i drugim pojedinostima mogu se pronaći na ovde.