Digitalna agencija Alicorn lansirala je prvu u serijalu obrazovnih video igara, koje za cilj imaju da učenicima srednjih škola približe znanja iz predmeta biologija, likovno i filozofija na interaktivan i zanimljiv način. Lansirana igra, pod nazivom "Zanimljiva biologija 2", fokusira se na gradivo iz biologije za drugi razred gimnazije, a svi zainteresovani mogu testirati svoje znanje iz ove oblasti preuzimanjem mobilne aplikacije "Zanimljiva biologija 2" sa Android ili iOS prodavnice. 
Igra, dostupna svim mladima u Crnoj Gori, je razvijena u saradnji sa profesorima biologije kako bi osigurala relevantnost i sveobuhvatnost obrađenog gradiva. Posebna inovacija sprovedena je kroz mogućnost koju igra nudi predavačima i obrazovnom sistemu – da prilikom primjene iste u svom radu sa učenicima kroz naprednu analitiku prate nivo znanja učenika iz određene oblasti.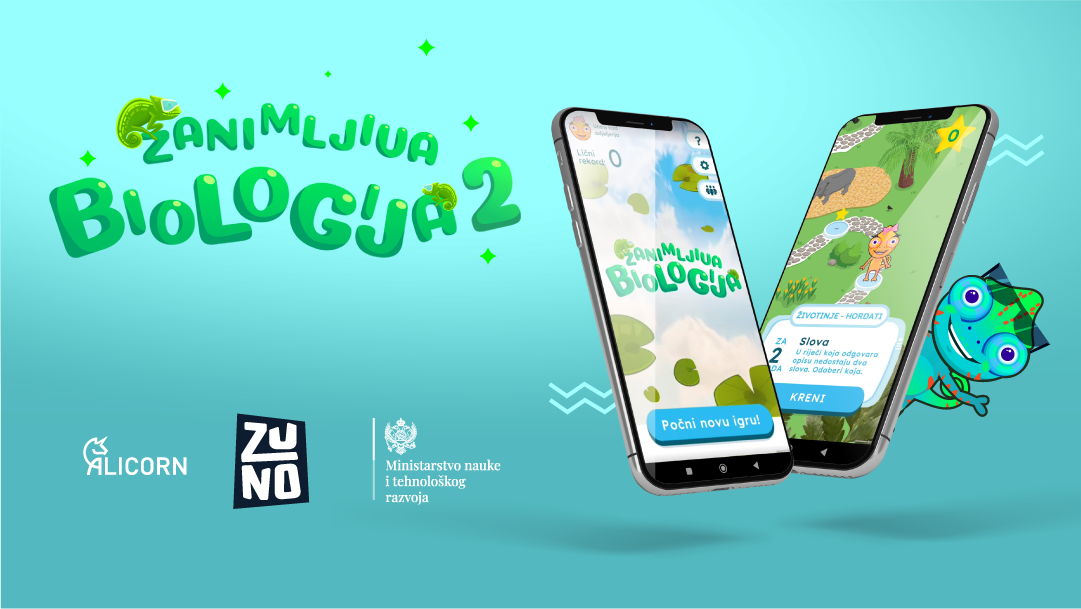 Petar Špadijer, profesor biologije cetinjske gimnazije i kreator pitanja za igru iz biologije, navodi: "Igra, osim što omogućava profesorima da prate napredak učenika, za same učenike je izuzetan resurs za učenje. Kroz objašnjenja nakon svakog postavljenog pitanja, igra omogućava učenicima da svoje znanje potvrde, saznaju više detalja ili im eventualno ukazuje na greške i pomaže da usvoje ono što su u učionici možda preskočili."
Pomenuti serijal video igara je nastao kao rezultat podrške Ministarstva nauke i tehnološkog razvoja u okviru dodijeljenih grantova za ranu fazu razvoja startapova. Dodijeljeni grant je upravo iskorišćen za jačanje kapaciteta kompanije Alicorn za razvoj video igara, a daljim angažmanom tima u domenu razvoja obrazovnih video igara, cilj je da Crna Gora postane prepoznata po sopstvenim, unikatnim, naporima da digitalne tehnologije i video igre iskoristi u obrazovanju.
Predstavnica Ministarstva nauke i tehnološkog razvoja Marijeta Barjaktarović Lanzardi ističe: "Fokusiranjem instrumenata podrške na uske prioritetne oblasti razvoja, kao sto je to slučaj sa podrškom ranoj fazi razvoja startapova koji se bave tehnološkim inovacijama, namjera države je da prepozna i osnaži inovativne startapove i pripremi ih za naredne, naprednije faze razvoja. Alicorn je jedan od uspješnih primjera implementacije inovativnih startap projekata i kreirao je idealnu kombinaciju IKT-a sa obrazovanjem. Vjerujemo da je ovo samo prva stepenica, te da će njihova inovacija naći na široku primjenu u domenu kako formalnog, tako i neformalnog obrazovanja."
Upotreba video igara u obrazovanju predstavlja jedan od načina na koje nove tehnologije, u odnosu na tradicionalne načine i obrazovne alate, mogu dati bolje ishode učenja te unaprijediti digitalnu pismenost učenika.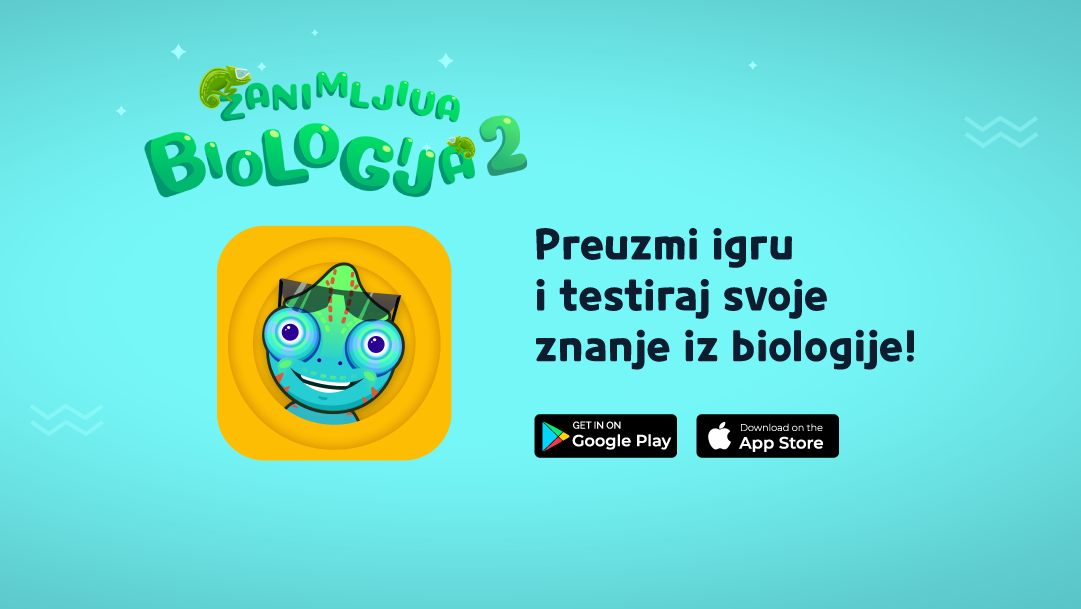 Idejni kreator serijala i kreativni direktor kompanije Alicorn, Milutin Pavićević, ističe: "Nastojali smo da kreiramo alat koji će, na djeci i mladima zanimljiv način, predstaviti materiju i pospješiti usvajanje znanja ali istovremeno dati profesorima uvid u to u kojoj mjeri djeca i mladi vladaju istom. Prilikom kreiranja video igre, poseban fokus je stavljen na politiku privatnosti i bezbijednosti podataka, pa igra i istraživački alat koji sadrži poštuju najviše evropske kriterijume etičkog odnosa prema ličnim podacima."
U narednom periodu će biti lansirane i video igre na temu likovne kulture i filozofije koje će objediniti gradivo srednjih škola iz ovih oblasti. Za više informacija o radu kompanije Alicorn, posjetite zvanične naloge kompanije na mrežama Facebook i Instagram.