Junaci lokalne zajednice – uručene nagrade za februar
U srdačnoj, prijateljskoj i veoma ugodnoj atmosferi u hotelu Splendid u Bečićima uručili smo nagrade za februar najbolje plasiranim u nadmetanju "Junaci lokalne zajednice" koje je pokrenuo blog Change and Engage – Eldijani Klamperović, Jovani Šakotić i Marku Dakiću. Naši partneri iz Montenegro Stars Hotel Grup postarali su da sve protekne u najboljem redu. Bila je to zgodna prilika i da se osvrnemo na ono što je urađeno do sada.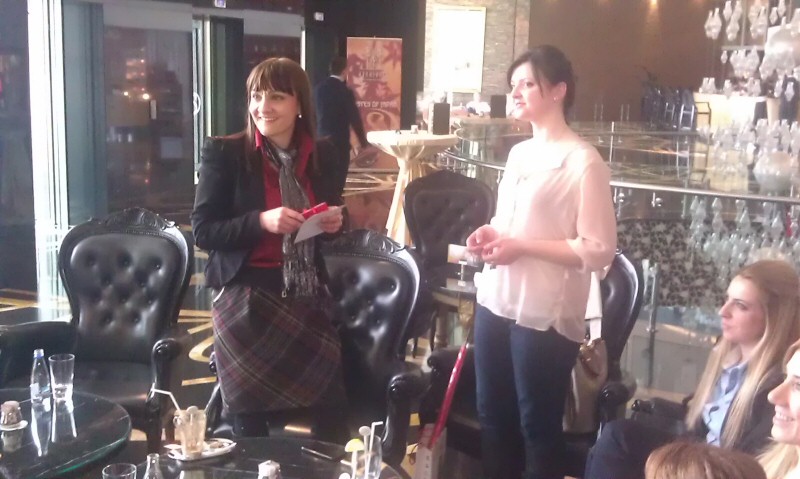 Eldijana je, kao prvoplasirana, nagrađena sa: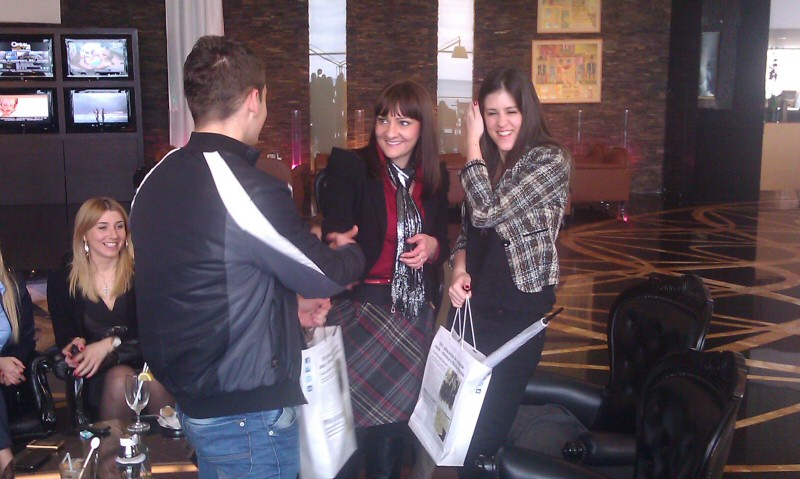 Jovana je dobila drugu nagradu – registraciju prve godine .ME domena, poklon našeg partnera doMEn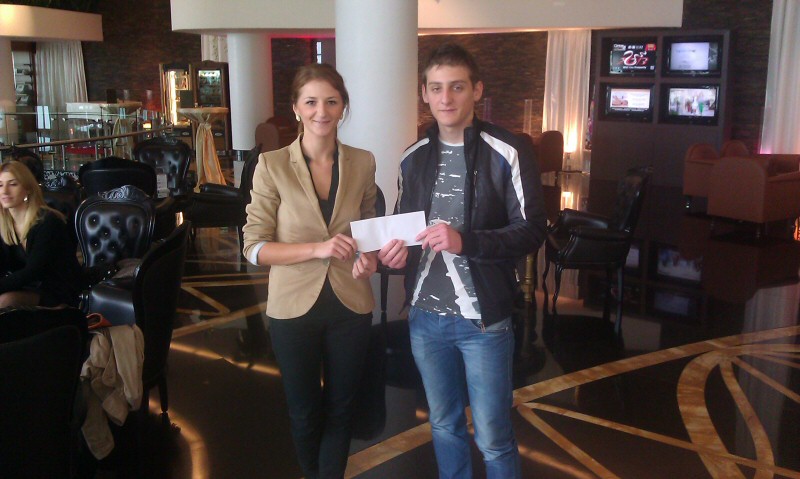 Marko je dobio nagradu za treće mjestо – kartu za koncert Depeche Mode, 19.maja u Beogradu, poklon našeg partnera turističke agencije East West Voyage.
Takođe, događaj u
Splendidu je bila i sjajna šansa da studenti čuju i riječ više od naših partnera – ljudi koji su dugo već uspješni u biznisu. Čuli smo priče iz realnog života, ali i posla od Žarka Radulovića, Milana Vukovića, Jelene Pavićević, Milene Raičković, Zorke Raičević i Snežane Ivanović. Neke od njih ne mogu se naći u udžbenicima. Ispričane su na jednostavan način, bez rogobatnih termina, da ih svako može razumjeti. Na povratku za Podgoricu, konstatovali smo da je upravo to dalo jednu novu dodatnu vrijednost našoj inicijativi. 🙂 Hvala im na tome!

Zajednički smo ocijenili da su nam veoma nedostajali naši prijatelji iz Digitalizuj.me, Domen.me i Blue Coacha koji bi to ugodno popodne (urpkos snijegu na Brajićima), začinili svojim pričama i boravak u Splendidu učinili još prijatnijim. Nadam se da ćemo narednog puta biti kompletni. 🙂
Dragi studenti, blog postove za mart možete slati na e mail adresu [email protected].
Srećno blogovanje! 🙂
autor: mr Miroslav Radojević