Webiz 2.0 conference – Prvi dan!
Pijem kafu i spremam se da krenem ka Zrenjaninu na Webiz 2.0 konferenciju. Nakon par sati sam stigla, pa vam otkrivam kako je bilo. 🙂 U hotelu Vojvodina kafeterija je bila puna digitalnog svijeta, pa ugledah naše drage prijatelje – Prime ekipu. Uz kafu pričali smo o konferencijama koje ubrzo slijede – Proactive i Spark.me.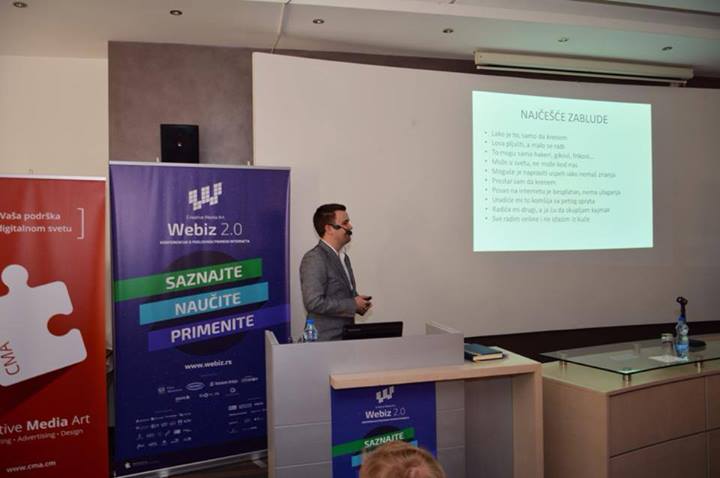 A sad nešto o predavačima i o tome kako je prošao prvi dan #Webiz konferencije. Prvi predavač bio je preduzetnik Dušan Vukanović koji nam je govorio o pronalaženju kadrova u novoj ekonomiji. Naučio nas je da će se vjerovatno IT poslovi u budućnosti grupisati u tri kategorije: konsultantske, projekt menadžerske i developerske kao i još mnogo toga o ovim kadrovima. Meni se posebno svidjela njegova rečenica: "Posao nije tamo gdje idemo, već tamo gdje radimo."
Nakon prvog predavanja imali smo čast da slušamo najpoznatijeg IT pravnika u Srbiji, Žarka Ptičeka. U nastavku smo slušali o pravnim osnovama eKonomije i pojedinim e-Ugovorima. A onda smo od Ptikija saznali da se prenos prava svojine ili drugog stvarnog prava na nepokretnosti ne možete
e-Ugovoriti.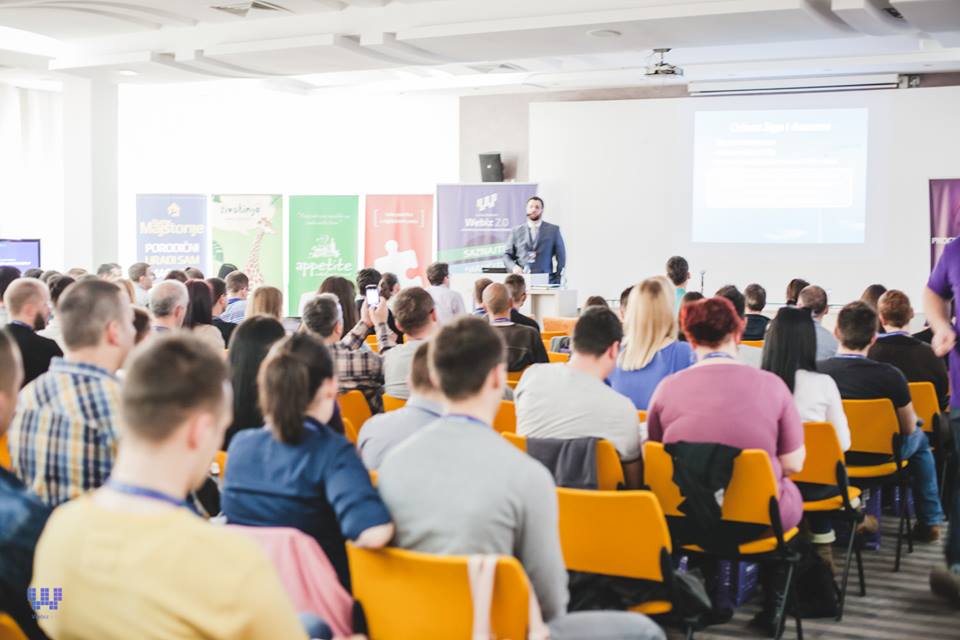 Poslije svečanog otvaranja slušali smo Maju Magdelinić iz Googlea, pa nam je predstavila mnoge novosti ove kompanije koja "hara" svijetom i objasnila nam koliko toga utiče na oglase. Ukoliko vas interesuje nešto više o ovome ili biste željeli da ste u toku sa dešavanjima na #Webiz, preporučujem da pratite live stream.
I da ne zaboravim dobili smo i novine #WebizNjuz, pa smo u njima pročitali kako je konobar prebio stotu osobu koja ga je pitala za Wi-Fi šifru, kako je Dragan Varagić ubijedio sobaricu da pokrene blog, kako je dizajner aploudovao tri WordPress plug-ina iz bendža… 🙂
Za kraj smo slušali SEO eksperta iz Australije, Dejana Petrovića, i o mojoj omiljenoj temi – marketingu. I on nam je pričao o Googleu, ali ovog puta više smo čuli o Google+ platformi, kao i da ako želite da sakrijete nešto, stavite to na drugu stranicu Google pretrage. Niko ga neće vidjeti. 🙂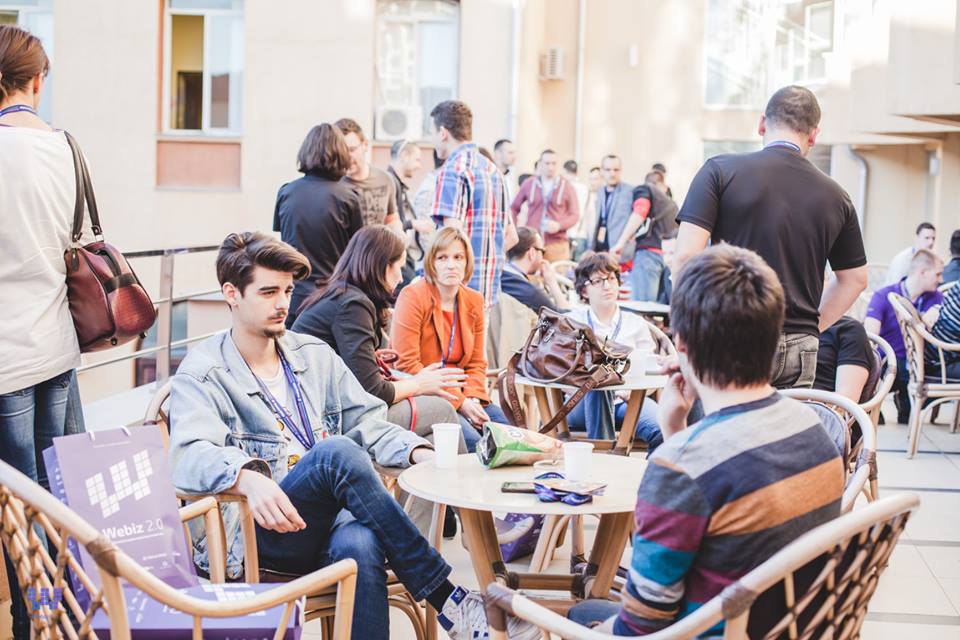 Šteta što nije bio live streama na afteru u restoranu Banatska kuća, jer bi to već bio potpuni ugođaj za ljude koji nijesu mogli da dođu (a i za one koji se igrom slučaja ne sjećaju cijele večeri). 🙂 A ja vam za sjutra pripremam izvještaj sa drugog dana, za slučaj da ne stignete sve da ispratite.