Da, postoji rješenje! Bilo da se bavite digitalnim marketingom ili ste samo entuzijastični korisnik Instagrama, Vivaldi pretraživač vam omogućava da postavljate fotografije i šaljete poruke na Instagramu, preko računara.
Za početak morate skinuti Vivaldi pretraživač, a to možete uraditi putem linka.
Web paneli
Sada da pređemo kako da dodate web panel, koji će vam biti neophodan. Kliknete na ikonicu "+" u panelu koji se nalazi sa strane. Vivaldi će automatski preuzeti URL sajta na kom se trenutno nalazite.
Dodajte Instagram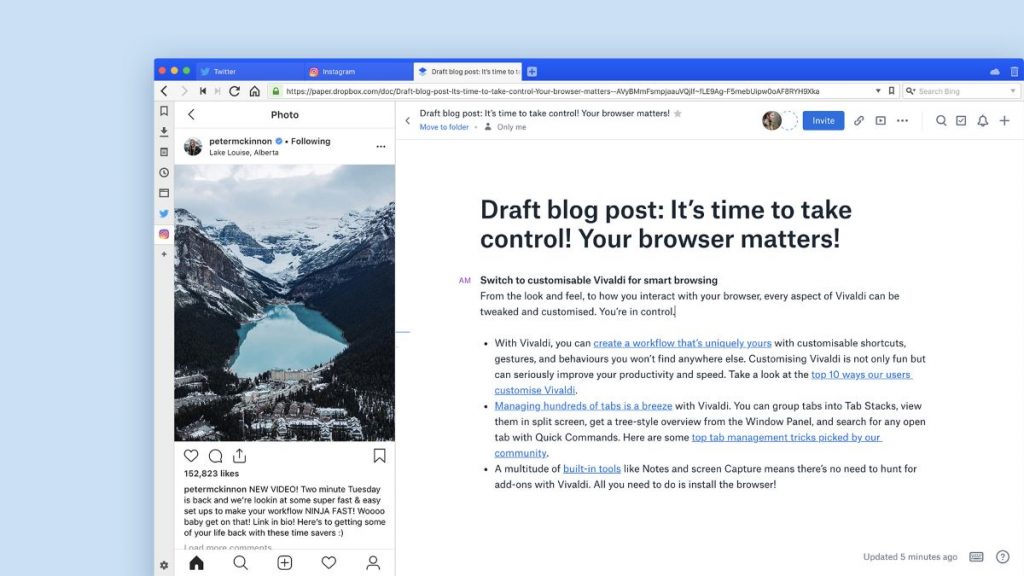 Kada dodate Instagram kao web panel, primijetićete da je podrazumijevani prikaz mobilni. Desnim klikom na ikonicu Instagrama u web panelu možete izabrati i desktop verziju tako što ćete odabrati opciju "show desktop version".
Sada možete da postujete kao da ste na telefonu! Čak i filtere možete da koristite. Jedina mana je što ne možete da postavljate objave sa više fotografija.
Kako poslati poruku?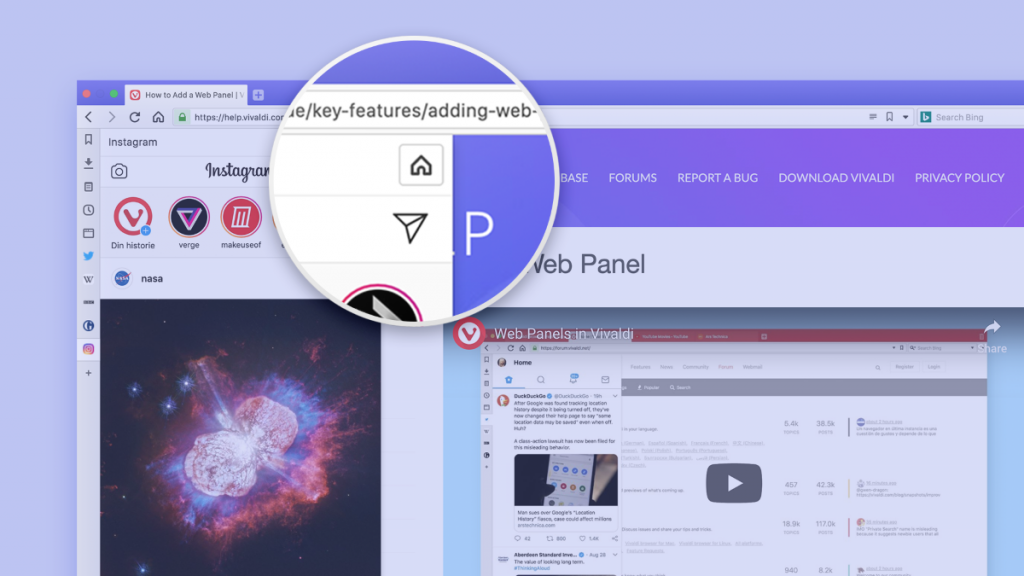 Vivaldi trenutno testira opciju slanja poruka na Instagramu. Sve što treba da uradite jeste da ispoštujete prethodne korake, kao i to da izaberete mobilni, a ne dekstop, prikaz. Takođe, kao i u aplikaciji, morate se nalaziti na početnoj strani da biste vidjeli strelicu koja označava poruke.
Dodatne prednosti
Možete sakriti Vivaldi toolbar na vrhu panela za potpuni Instagram doživljaj.
Možete proširiti web panel radi lakšeg manevrisanja.
Web panel može biti "plutajući" tako da bude preko vašeg glavnog prozora.
Možete izabrati opciju auto-close koja zatvara panel kada prebacite fokus na glavni prozor.