Ovog vikenda, od 23. do 25. novembra, Zagrebački Velesajam biće domaćin velike LAN završnice A1 Adria League powered by ESL. Dugoočekivano finale druge sezone najvećeg regionalnog esport takmičenja održava se u sklopu sajma Reboot InfoGamer kojem je generalni pokrovitelj A1 Hrvatska. Veliko finale će na jednom mjestu okupiti najbolje timove i igrače s ovih prostora, kao i sve zaljubljenike u gaming i esport.
Rekordna druga sezona, osim spektakularnih i neizvjesnih kvalifikacijskih mečeva, donijela je sa sobom i niz novosti. Uspješnom projektu A1 Adria lige pridružila su se i prva tri velika sponzora – kompanije M SAN Grupa, Samsung Hrvatska i Thermaltake. Osim toga, A1 Hrvatska je u sistem lige uvrstio i takmičenje u igrama na mobilnim uređajima. Tako su se računarskim naslovima Counter-Strike: Global Offensive i League of Legends pridružili i planetarno popularni mobile gaming naslovi – Hearthstone i Clash Royale.
"Veliko finale A1 Adria lige na Reboot InfoGameru, jednom od najvećih gaming sajmova u svijetu, savršen je finiš sezone natjecanja koje do sada bilježi impresivne brojke, a vrhunac se dakako očekuje ovog vikenda. Drago nam je što će po prvi puta pred velikim brojem gledatelja, bilo u dvorani ili preko streamova, svoje znanje demonstrirati i najbolji igrači u regiji u igrama na mobilnim uređajima", izjavila je Martina Rizman Matić, direktorica Korporativnih komunikacija A1 Hrvatska.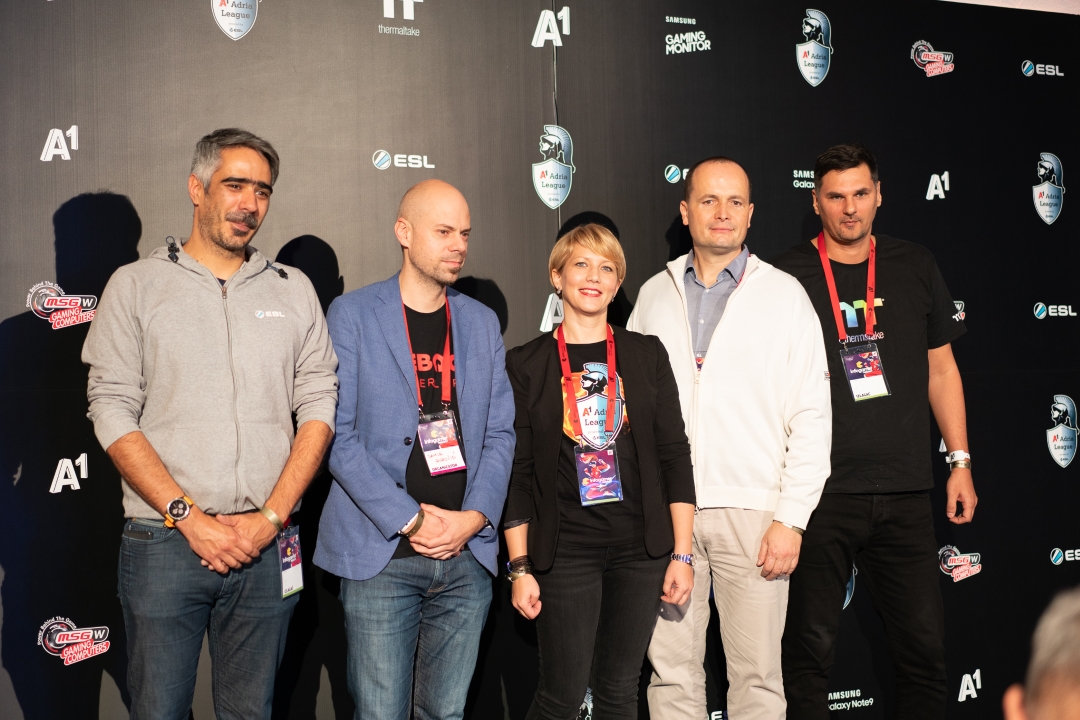 Druga sezona takmičenja oborila je rekorde. U online kvalifikacijama A1 Adria lige nastupilo je gotovo 1300 igrača iz Hrvatske, Srbije, Slovenije, Bosne i Hercegovine, Makedonije, Crne Gore i Albanije. Svi oni tražili su svoju kartu za veliko LAN finale, a pritom je odigrano više od dvije hiljade mečeva.
"Rast koji je zabilježila A1 Adria liga u odnosu na prošlu godine sjajan je pokazatelj kako profesionalno organizirana liga poput ove doprinosi kontinuirano većem broju timova i igrača u regiji, ali i podiže kvalitetu njihove igre. U ESL-u nam je drago što od ove sezone korak prema profesionalnim gaming karijerama mogu ostvariti i strastveni profesionalci i entuzijasti u igrama na mobilnim uređajima. S nestrpljenjem očekujemo veliko LAN finale i duele najboljih timova i igrača u regiji", poručio je Martin Kadinov, ESL-ov regionalni menadžer za Jugoistočnu Europu.
Online kvalifikacije takmičenja pratilo je više od sto hiljada gledalaca, preko Twitch i YouTube platformi te esportsTV-a, prvog televizijskog kanala u potpunosti posvećenog esportu, dostupnog na A1 TV. Svi posjetioci velikog LAN finala A1 Adria lige mogu pratiti ukupno 20 neizvjesnih mečeva u najmodernije uređenoj gaming areni. Osim što će na djelu vidjeti najbolje igrače na ovim prostorima, preko velikog ekrana moći će da prate uzbudljive završne susrete.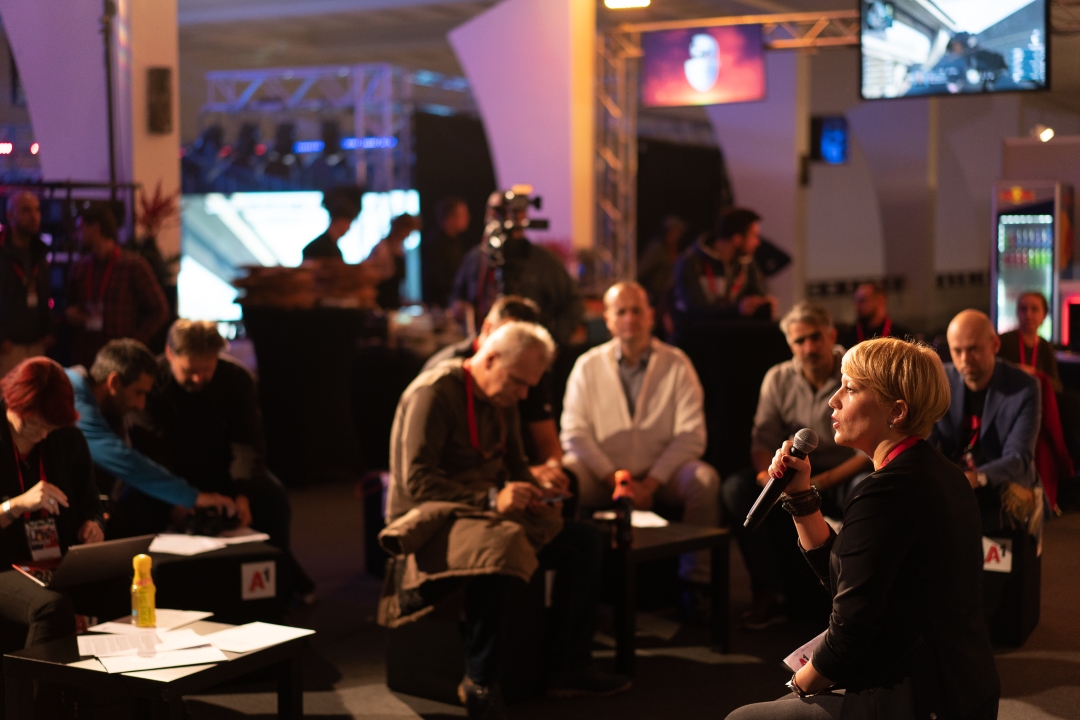 U petak, 23. novembra, sve posjetioce A1 Adria League arene očekuje finale u mobilnim igrama. Za prestižnu titulu u Clash Royaleu boriće se SASA, TrueAlpha, Srbija i BrunoBlaze, dok će u Hearthstoneu snage odmjeriti PeraHS, Lavvek, Djuka93 i Vulee. Subota je rezervirana za spektakularni okršaj četiri najbolja Counter-Strike: Global Offensive tima – KlikTech, GamePub, Locastic i Valiance, koji će pokušati obraniti naslov. U nedjelju će sve oči biti uprte u najbolje League of Legends timove – Asus Rog Elite, Zagreb 360, x25 i prošlogodišnjeg prvaka, ekipu KlikTecha.
"Spektakularno LAN finale A1 Adria lige bit će epicentar esport događanja i savršen završetak sedmog po redu izdanja sajma. Drago nam je što je profesionalno gaming natjecanje ovakve veličine dio Reboot InfoGamera, budući da će na jednome mjestu okupiti najstrastvenije esport profesionalce, rekreativce i zaljubljenike", poručio je Damir Đurović, organizator Reboot InfoGamer festivala.
Svi takmičari velike LAN završnice borit će se za titulu pobjednika druge sezone takmičenja uz nagradni fond od ukupno 24 hiljade eura. Pritom, nagradni fond u Counter-Strike: Global Offensiveu iznosi 10 hiljada eura, jednako kao i u League of Legendsu, dok će se takmičari završnice u Hearthstoneu i Clash Royaleu boriti za nagradni fond od po dvije hiljade eura. Osim titule i vrijedne novčane nagrade, pobjednik Counter-Strike: Global Offensive osiguraće i mjesto u zatvorenim kvalifikacijama turnira Bucharest Gaming Week CS:GO Invitational.