Najbrže rastući marketinški događaj u svijetu, konferencija Marketing Kindgom, održana je 27. i 28. marta u Zagrebu, u organizaciji P Worlda. U neobičnoj konferencijskoj (bioskopskoj) sali Cineplexx centra Kaptol, imali smo priliku da čujemo marketing stručnjake iz kompanija: Mashable, Spotify, Wired, Oracle, Coca-Cola, Nokia, Billboard…
Kao doza pozitivne energije na samom početku, na svakoj od stolica dočekao nas je različit motivacioni citat. 😉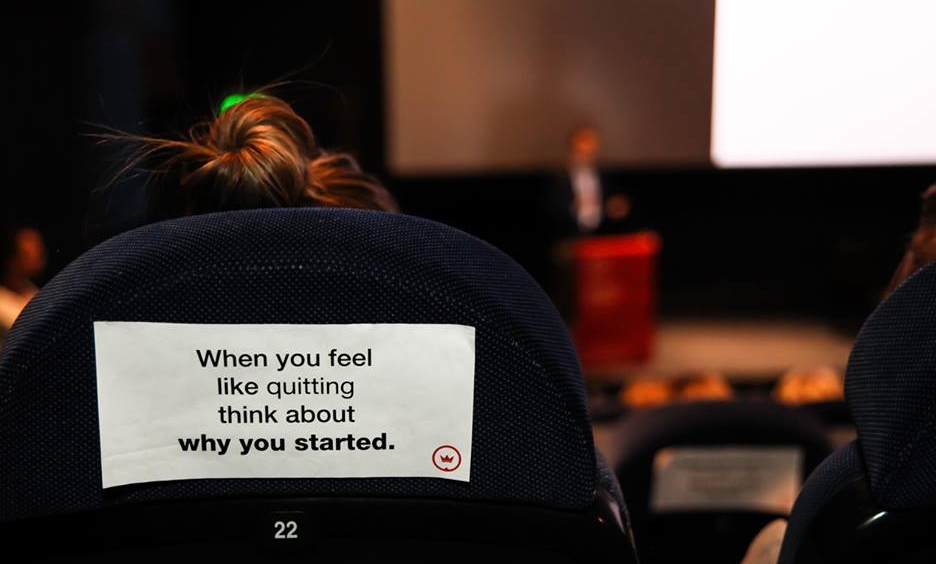 U skladu sa ambijentom, osim biografijom, svaki govornik je najavljivan i isječkom iz svog omiljenog filma, pa su se na platnu smjenjivale scene iz filmova: The Matrix, The Untouchables, All Dogs Go to Heaven, The Fifth Element… I mog omiljenog – Life Is Beautiful!
Konferenciju je otvorio Kosta Petrov, osnivač i direktor P World kompanije, prijatelj Digitalizuj.me ekipe. Čast da održi prvo predavanje je imao Brian Dresher, Mashable, zanimljivim predavanjem o marketing partnerstvima. Odmah nas je upoznao sa fantastičnom statistikom Mashablea na društvenim mrežama. Broj pratilaca dostigao je 14 miliona, a broj mjesečnih shareova cak 7,5 miliona! Stoga i ne čudi kako Mashable ostvaruje partnerstva – upravo promovisanjem svojih partnera (Bloomerang, Space.com, BusinessNewsDaily) objavama na Facebooku i Twitteru.
Čuvena igrica Temple Run 2, koja je za samo 13 dana dostigla 50 miliona preuzimanja (Angry Birds je za to trebalo 39 dana!), uključivanjem lika Usaina Bolta u igricu, doživjela je pravi uspjeh i uvrštena je u 25 najboljih aplikacija. Tu je i novi Android KitKat – nastavak neobične ideje spajanja slatkiša i operativnih sistema, rezultat saradnje Nestle i Googlea.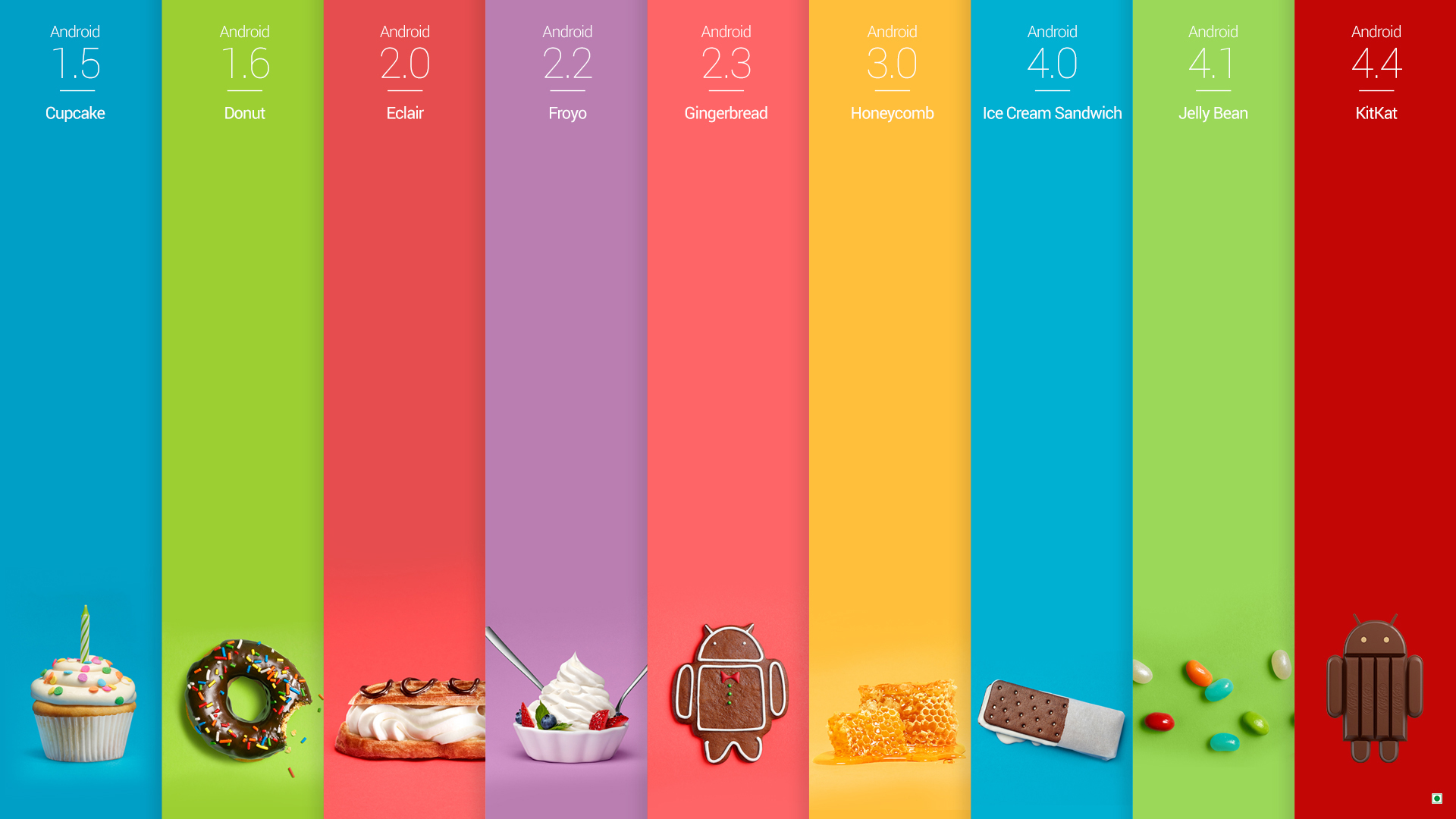 Priču o važnosti saradnje i tajnama uspješnog marketinga nastavio je Jonathan Forster, generalni menadžer Spotify za Evropu. Na pitanje ko od prisutnih koristi Spotify, gotovo cijela sala je podigla ruke, na šta ih je Johnatan kroz šalu prekorio, imajući u vidu da Spotify jos uvijek nije zvanično dostupan u Hrvatskoj. 🙂
Moć muzike je ogromna. Spotify kao spoj muzike i tehnologije, rezultirao je sa 24 miliona aktivnih korisnika. Od toga četvrtina plaća za muziku koju sluša, što donosi preko milijardu dolara muzičkoj industriji. Više nego popularna pjesma Wake me up – Avicii, promovisana je upravo preko Spotifya. Kao novina, i prije izdavanja, korisnici su pratili dešavanja i dobijali notifikacije o albumu i momentu izdavanja. Rezultat – pjesma je preslušana preko 200 miliona puta preko ovog servisa!
U saradnji sa drugim, nemuzičkim brendovima, Spotify koristi prednosti audio oglašavanja, koje podiže svijesti o brendu i do 23%! Stoga je ova ideja privlačna i velikim brendovima. Još jedan primjer da čudan spoj može biti dobar spoj je i saradnja saL'Oréalom. L'Oréal preko Spotify servisa promoviše svoj novi Refresh šampon, omogućavajući ljudima da uz omiljene plejliste dobijaju i razne modne i kozmetičke savjete. S druge strane, Bacardi, najveća porodična kompanija na svijetu koja se bavi proizvodnjom i prodajom alkoholnih pića, je saradnju sa Spotify ostvarila kreirajući neobičnu muzičku autobusku turneju. U okviru nje su organizovani muzički dogadjaji širom Amerike.

Vanzemaljac koji nema Facebook nalog – tako nam se predstavio Karim Mokhnachi, marketing ekspert iz Oracle. Ipak, on je veoma uticao na svoj tim da obraćaju pažnju na društvene mreže, jer odlično shvata njihovu moć. Preko 70% odraslih korisnika interneta koristi i društvene mreže. Sve više njih je sklono tome da negativna iskustva sa kompanijama odmah objavljuje na svojim nalozima. Osim toga, čak trećina korisnika radije kontaktira neku kompaniju putem društvenih mreža, nego telefonom! Upravo iz tih razloga, Oracle tim za praćenje i uređenje društvenih naloga broji preko 20 ljudi, i odvajaju mnogo novca za ovakav vid promocije. Izveli su i zanimljiv podatak- na svakih 500 osoba koje vide njihov post na Facebooku, odnosno na 100 na LinkedInu, dolazi im jedna moguća prodaja!
Za kraj prvog dana slušali smo Katie Morse, vrlo mladu i uspješnu djevojku
koja je gotovo tri godine sama radila na nastupu Billboarda na društvenim mrežama. Za to vrijeme je potpuno transformisala njihov marketing pristup. Za svojih, sada već više od sedam miliona pratilaca, Billboard plasira različite sadržaje na različitim društvenim mrežama – da ne bi došlo do zasićenja korisnika istim informacijama!
Prošle godine, za vrijeme Billboards Music Awards, Katie je inicirala sjajan potez – iskoristila je Google+ Hangouts da bi gledaocima omogućili interaktivno učešće u događajima sa crvenog tepiha. Čatovanje sa muzičarima, komentarisanje i dijeljenje utisaka oduševilo je gledaoce, pa je broj fanova na svim mrežama nevjerovatno porastao. Pritom su Twitter koristili za direktnu komunikaciju sa korisnicima, Facebook za objavu događaja i zanimljivosti, a Google+ za objavljivanje tekstova i pobjednika.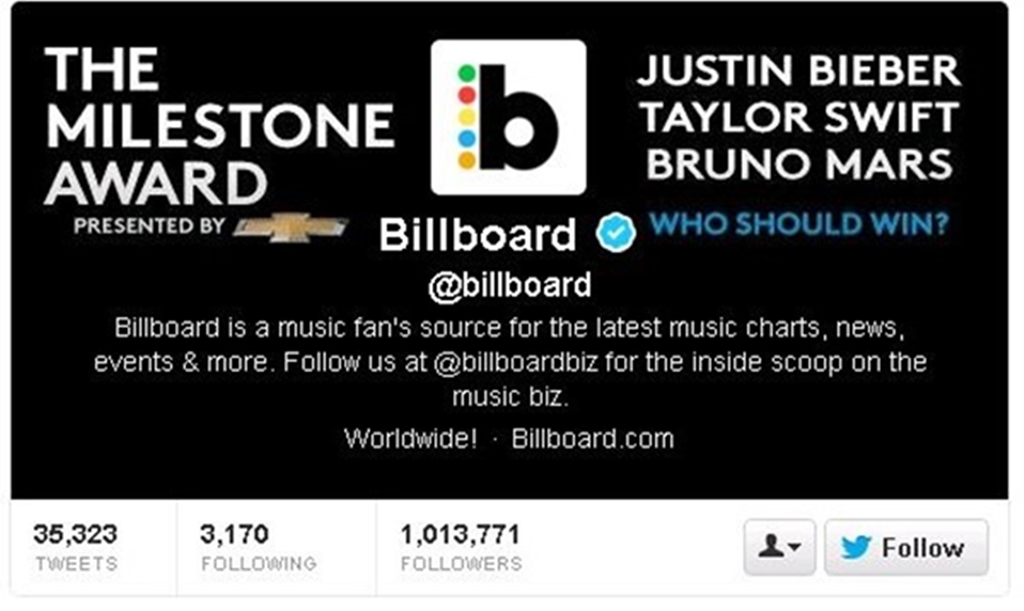 Drugi dan predavanja započeli smo sa Aniom Jakubowski iz Coca-Cole. Čini se da nije naročito teško imati dobru prezentaciju kada iza vas stoji takav brend. Dovoljno je reći da je "Coca-Cola" uz riječ "OK" jedna od dvije najprepoznatljivije riječi na svijetu. Da se svakoga dana posluži 1,8 milijardi proizvoda. S druge strane, Ania je govorila o tome koliko baš ta prepoznatljivost, nemogućnost da utičete na pakovanje, logo, ukus, smanjuje prostor za inovacije. Primorava da uvijek pronalazite nove načine promocije. A ko to radi bolje od Coca-Cole?!
Ideja je dobra onoliko koliko je dobra njena realizacija. Vratili smo se na nevjerovatno uspješnu Share a Coke kampanju. Čini se da nema imena ili poruke koju prošle godine nismo vidjeli odštampanu na ambalaži Coca-Cole. Baš kao i nas, ova kampanja zarazila je svijet. Počela je u Australiji, gdje tada nekih 50% ljudi nije probalo Coca-Colu. Tražeći pravi način za povezivanje sa njima, osmišljena je kampanja gdje je najpopularnijih 150 imena u zemlji odštampano na bočicama Coca-Cole. Reakcija je bila nevjerovatna i ideja se brzo proširila i na ostale zemlje. Zanimljivo je da je u Poljskoj odabranih 150 imena pokrilo cak 94% populacije! Ana nas je time podsjetila koliko je zapravo važno globalni brend učiniti lokalnim.
O lokalnom djelovanju globalnih brendova govorila je i Martina Misheska, senior menadžer Heinekena za Austriju. Ovo je posebno izazovno zbog odanosti ljubitelja piva nacionalnim brendovima. Zbog toga je važno znati ko je vaš korisnik, zbog čega ljudi vole ili ne vole vaš proizvod. A zatim – tražiti sponu sa njima. U Austriji je Heineken našao u omiljenoj UEFA Ligi šampiona. A onda su pokrili pabove, napravili Heineken bar za kojim su u toku utakmica sjedjeli gosti i komentatori, kreirali posebne pakete, novu ambalažu. Kreirali su i Heineken Fans bocu na kojoj su štampane pristigle fotografije fanova. Cilj svega toga je bio stvoriti priču – napraviti od korisnika ambasadore brenda!
Za kraj zanimljive konferencije i druženja, Ricc Webb, iz pomalo zaboravljene Nokie, nam je govorio o novim proizvodima, kamerama i pikselima, i predstavio svojih sedam nezaobilaznih marketing pravila. Od toga sam uglavnom zapamtila samo jedno pravilo – Sve je marketing. 😉
Konferencija u Zagrebu je bila odlična prilika da učimo od stručnjaka iz svjetski poznatih kompanija – neki su zaista držali pažnju, a neki su pokazali da ni sjajan brend iza vas ne znači da umijete da ispričate priču. Kompanija P World je organizovala veoma dobru konferenciju i sigurna sam se ćemo se družiti i na narednim događajima. 😉