Konferencija Digital Day, održava se jedanaesti put, a ove godine pod sloganom – The end of the world as we know it! Događaj je zakazan za 09. jun na Dorćol Platzu u Beogradu. 
Sama tema navodi da će se pričati o svim promjenama koje su zadesile globalno tržište u prethodne dvije godine. Ipak, umjesto rezimea uticaja, pažnju ulažemo u analizu onoga što će te promjene tek donijeti i kako će se određene industrije i oblasti mijenjati u periodu ispred nas. U međuvremenu, priče o metaverse se zahuktavaju, NFT je najaktuelnija ključna riječ u industriji, kriptovalute su odavno mainstream, konzumacija medijskog sadržaja doživljava promjene, a ukidanje podrške za 3rd party cookies je iza ugla…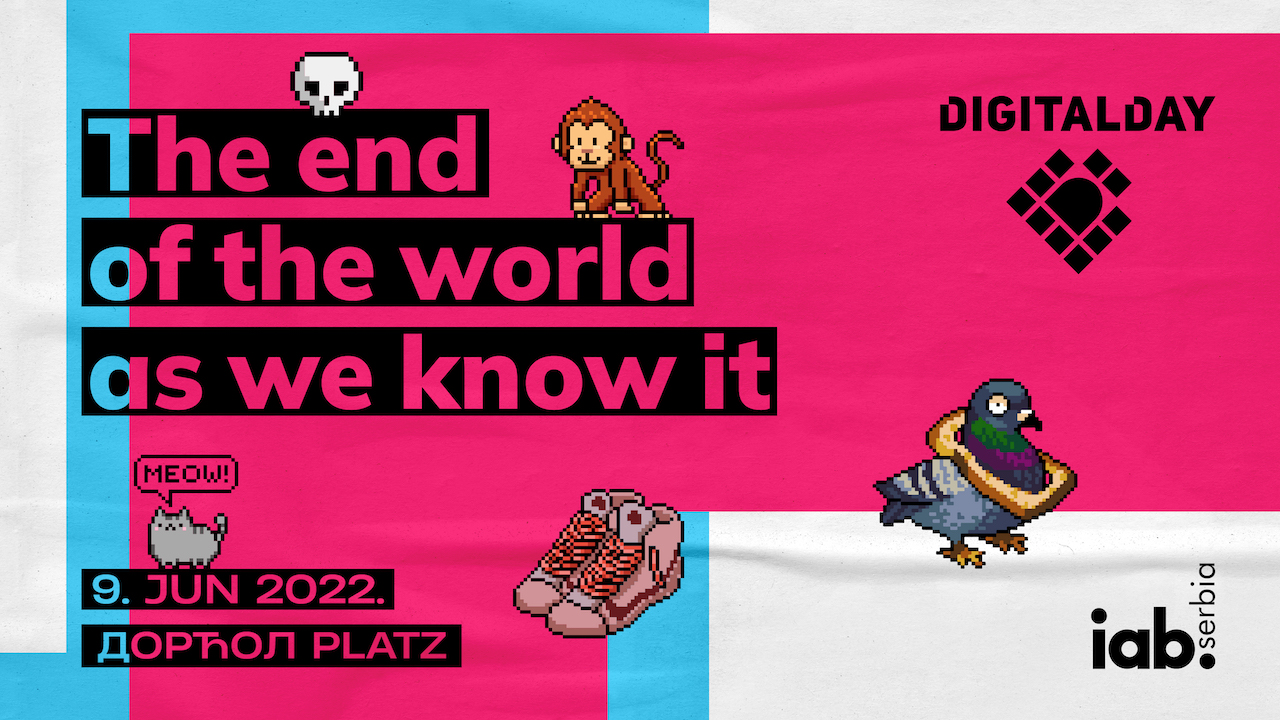 Neki od svetski priznatih eksperata koji će o ovim temama govoriti na Digital Day konferenciji su:
Dimitris Dimitriadis, Chief Innovation Officer iz The Future Cats
Rodrigo Alier, Global Executive Director Partners & Brands iz kompanije Glovo
Arnas Klasauskas, Co-Founder & CMO u KISS Agency
Konferencijski dio obuhvata 10 keynote predavanja, osam panela i nekoliko diskusija, a više informacija govornicima i programu možete naći na sajtu konferencije.
Svi pratioci Digitalizuj.Me mogu ostvariti 20% popusta na punu cijenu kotizacije uz promo kod *SPARKME20*.
After event koji uključuje i dodjelu MIXX Awards organizuje se isto veče, uz žurku kojom će se i završiti ovogodišnji događaj.