Heroji se bude! Ljupka bakica manipulator, mesar sa alter-egom matematičara, seksi odžačarka, prgavi hipster, deka derdevil… Ovi naizgled obični ljudi polako bude svoje skrivene moći, a njihove proteze, eksplozivne torte, praćke i kišobrani se transformišu u najmoćnija oružja. Ova neobična pojava, u naučnim krugovima poznata pod imenom Awakening of Heroes, neće zaobići ni ljubitelje video igara u regionu. Studio COFA Games poziva vas da se prijavite na, do sada najveći Awakening of Heroes turnir, koji će se održati od 12. do 16. novembra.

Pored lijepe prilike da se upoznate sa prvom domaćom MOBA igrom koja se trenutno nalazi u alfa razvojnoj fazi, učešće na turniru može da vam, ukoliko budete najbolji među herojima i pobijedite u uzbudljivim borbama "5 na 5", donese i vrijednu novčanu nagradu. Možete da se registrujete kao već oformljeni tim od pet igrača, ali i kao pojedinac. U slučaju individualne registracije, ne brinite, momci iz COFA Games će vam pomoći u pronalaženju saigrača i formiranju petočlanog tima. Igraće se putem interneta, po sistemu eliminacije, svakog dana od 12. do 15. novembra, da bi u nedjelju, 16. novembra, pobjednici dnevnih turnira odmjerili snage u velikom finalu.
Awakening of Heroes je atipična "Multiplayer Online Battle Arena", igra koja otkriva zlatnu sredinu između jednostavnih Facebook i prezahtjevnih, a po mnogima i prenapornih, MOBA igara. Nikola, suvlasnik COFA Media, ističe: "Izdvojio bih humor i lakoću igranja koji igru čine prihvatljivom za široki spektar igrača koji traže kraće i dinamičnije partije".
Iako još uvijek u razvojnoj fazi, igra je osvojila brojna priznanja i nagrade. Nakon što je učestvovala na Casual Connect festivalu u San Francisku, na kome je bila nominovana za najbolji indie naslov godine, u dvije kategorije, Awakening of Heroes dolazi na beogradski Casual Connect, a zatim putuje u Zagreb, na Reboot Infogamer, najveći gejming događaj u jugoistočnoj Evropi. Oni koji posjete ovaj festival u Zagrebu, moći će da učestvuju na turniru na licu mjesta. Pored toga, moći će da iskuse i fenomenalnu virtuelnu realnost igre, kroz Oculus Rift koji je integrisan sa Awakening of Heroes.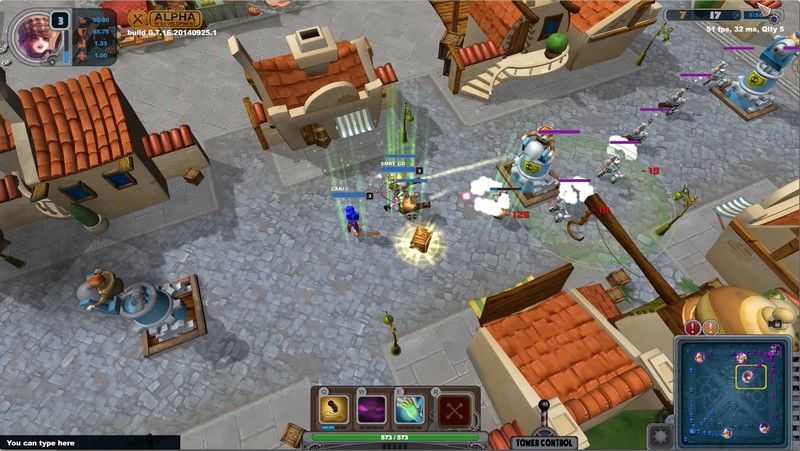 Oni koji propuste da se upoznaju sa ovom jedinstvenom igrom na predstojećem turniru, ne treba da brinu. Uskoro će i oni, sjedeći u svojim toplim domovima, imati priliku da probude heroje u sebi. Na tabletima, Facebooku ili desktop računarima, Awakening of Heroes biće dostupan svim gejmerima sa internet konekcijom, u realnom vremenu i potpuno besplatno!
Odgovore na sva dodatna pitanja možete dobiti pozivom na broj +381 64 2421129, ili slanjem e-maila na adresu: info [at] awakeningofheroes [dot] com.
Još jednom vas podsjećamo – na turnir se možete prijaviti klikom na ovaj link.