Nova sezona A1 Adria League powered by ESL je pred vratima. Prijave počinju već početkom maja, a treća sezona zvanično počinje sredinom mjeseca. A1 Hrvatska i ESL su za 2019. pripremili nekoliko iznenađenja – biće čak dvije sezone (treća i četvrta) u kojima će se igrači takmičiti u dvije PC i dvije mobilne igre. Nagradni fond za obje sezone iznosi 30.000 eura.
Treća sezona se igra online bez LAN finala, a sve to kao uvod u četvrtu sezonu u drugom dijelu godine. To znači da će igrači iz Hrvatske, Slovenije, Srbije, Bosne i Hercegovine, Makedonije, Crne Gore i Albanije nakon ljetne pauze imati priliku da formiraju nove timove ili naprave potrebne izmjene. Obje sezone uključivaće otvorene kvalifikacije, a više informacija o kvalifikacijskom procesu i ostalim detaljima biće objavljeno početkom maja.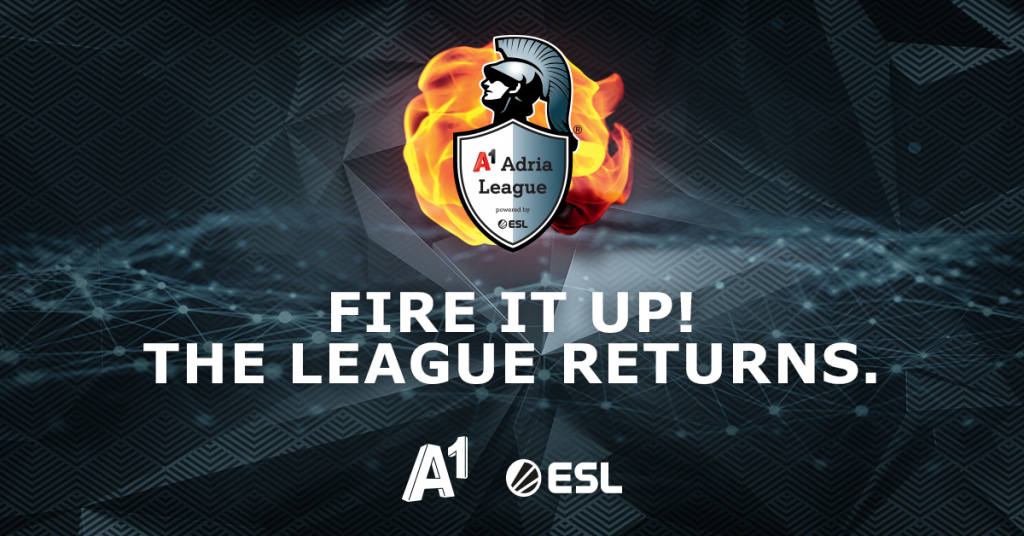 Nakon što je drugu sezonu s preko hiljadu takmičara i oko 2 300 mečeva pratilo čak 140 hiljada entuzijasta, očekuje se još uzbudljivija esport godina – dvije sezone, četiri igre, jedno LAN finale i 30 000 eura s otvorenim kvalifikacijama u kojima svako ima priliku učestvovati! Pred nama je dug put od kvalifikacija do LAN finala u novembru, a njega samo najbolji mogu uspješno proći.
Svi koji su spremni na ovaj regionalni esport izazov neka budu spremni i za prijave koje će biti otvorene za otprilike nedelju dana. Više detalja o igrama i kalendaru takmičenja će biti objavljeno uskoro, zato, ukoliko ste zainteresovani, pratite A1 Adria League na društvenim mrežama: Facebook, Twitter, Instagram i YouTube.