Organizacioni tim jedne od najvećih marketing konferencija u Jugoistočnoj Evropi, Spark.me, ne prestaje se pozitivnim iznenađenjima! Posebno nam je drago što je Digitalizuj.me organizacioni partner ovog prestižnog događaja. 🙂 Novi potvrđeni predavač na ovogodišnjoj konferenciji, koja se održava 29. i 30. maja, u Budvi, je Džon Burkhart (Jon Burkhart), specijalista za oblast marketinga sadržajem (content strategist), koji dolazi iz Londona.
Burkhart je nagrađivani predavač, specijalista za oblast marketinga sadržajem i pisac promotivnih sadržaja (copywriter) koji je karijeru posvetio proučavanju čime brendovi mogu da zasluže pažnju kupaca. Osnivač je TBC Global, agencije koja pruža konsultantske usluge iz oblasti marketinga, u okviru koje brojnim organizacijama drži radionice na temu marketinga sadržajem, rada sa uticajnim onlajn korisnicima, vještina pripovijedanja i kreiranja sadržaja.
Burkhart je koautor nekoliko međunarodno priznatih knjiga koje se bave tematikom oglašavanja i marketinga: "Newsjacking: The Urgent Genius of Real-time Advertising", "Hacker Maker Teacher Thief", i "Truly Ballsy Content". Jedan je jedan od rijetkih govornika koji su sedam godina za redom predavali na South By Southwest Interactive (SXSWi), najvećoj tehnološkoj i marketinškoj konferenciji na svijetu. Danas je jedan od članova Komisije za uređivanje programa SXSWi. Burkhart takođe vodi Komisiju za strateško upravljanje sadržajem konferencije SEAT (Sports and Entertainment Alliance in Technology), globalnog događaja koji okuplja direktore marketinga i direktore tehnološkog sektora profesionalnih sportskih timova. Njegov rad je refenciran u međunarodnim časopisima kao što su Rolling Stone, Fast Company i The Guardian.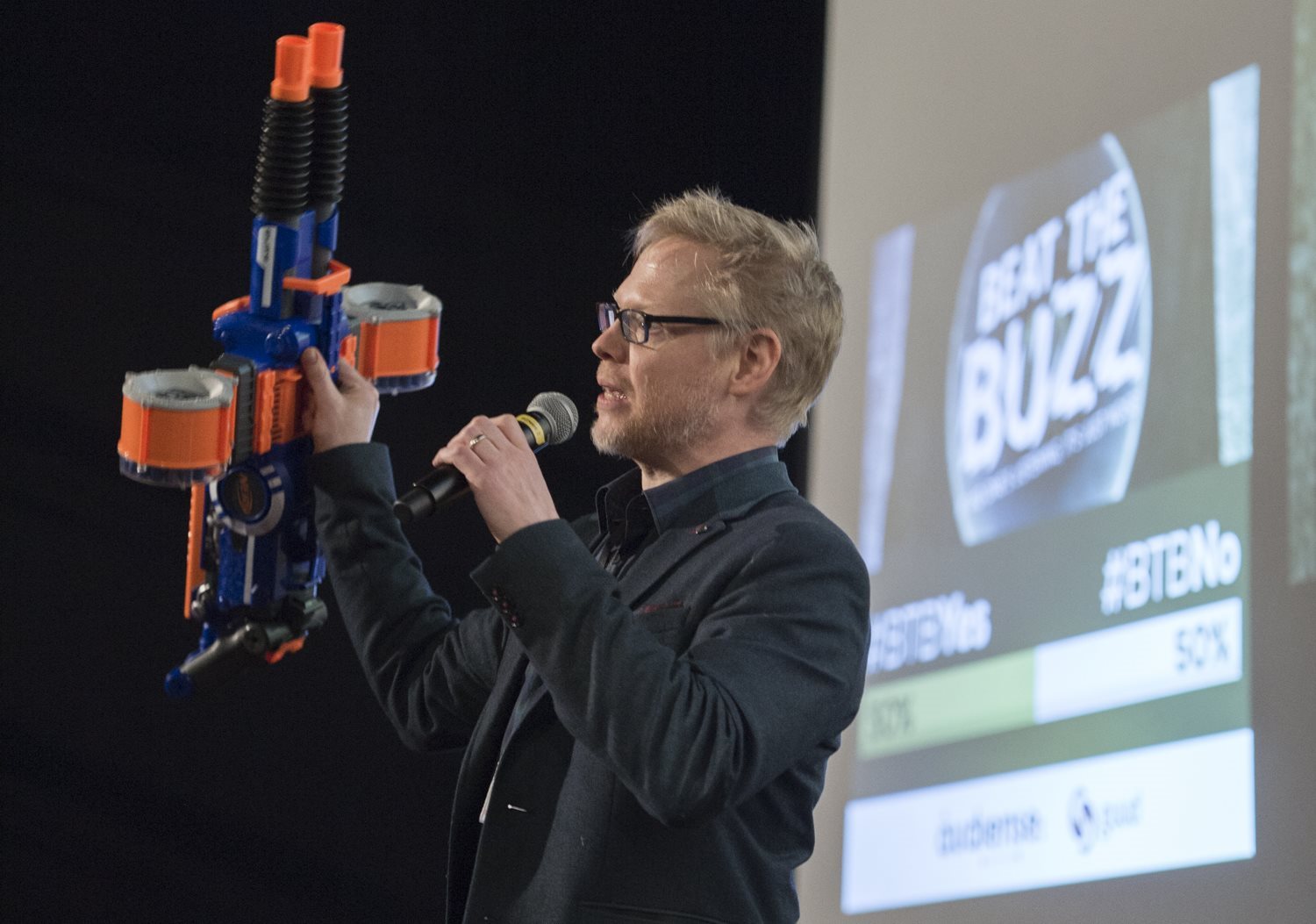 Ko su drugi predavači na Spark.me 2017?
Organizatori Spark.me su ranije objavili imena tri ovogodišnja govornika. U pitanju su:
Rori Saterlend (Rory Suterland) – potpredsjednik Ogilvy & Mather UK, globalne advertajzing i marketinške agencije sa sjedištem u Londonu,
Rob Ficpatrik (Rob Fitzpatrick) – serijski preduzetnik i autor međunarodno priznate knjige za preduzetnike "The Mom Test",
Šarad Sagar (Sharad Sagar) – društveni preduzetnik iz Indije koji se nalazi na listi časopisa Forbs "30 uspješnih ljudi mlađih od 30 godina".
U narednom periodu će biti objavljena imena ostalih govornika na konferenciji.
Kako možete kupiti kartu za Spark.me 2017?
Karte za konferenciju Spark.me se mogu kupiti na zvaničnom sajtu konferencije www.spark.me. Puna cijena karte je 300€, ali svi zainteresovani mogu kupiti svoju kartu po promotivnoj cijeni od 200€ do 09. aprila. Kao motivacija za sve mlade ljude željne znanja, u ponudi su i studentske karte koje su namijenjene srednjoškolcima i studentima redovnih, postdiplomskih i doktorskih studija koji su mlađi od 27 godina, a čija cijena iznosi svega 50€. Cijena karte uključuje pristup svim predavanjima u toku oba dana konferencije, ručak u hotelu Mediteran na bazi švedskog stola za oba dana konferencije, osvježenje na svim kafe pauzama u toku oba dana konferencije, kao i koktel prijem prve noći konferencije. Cijena karte ne uključuje troškove prevoza i smještaja. Sve kupljene karte se mogu naknadno prenijeti na drugu osobu ("name change"), ali se uplaćeni novac ne može refundirati.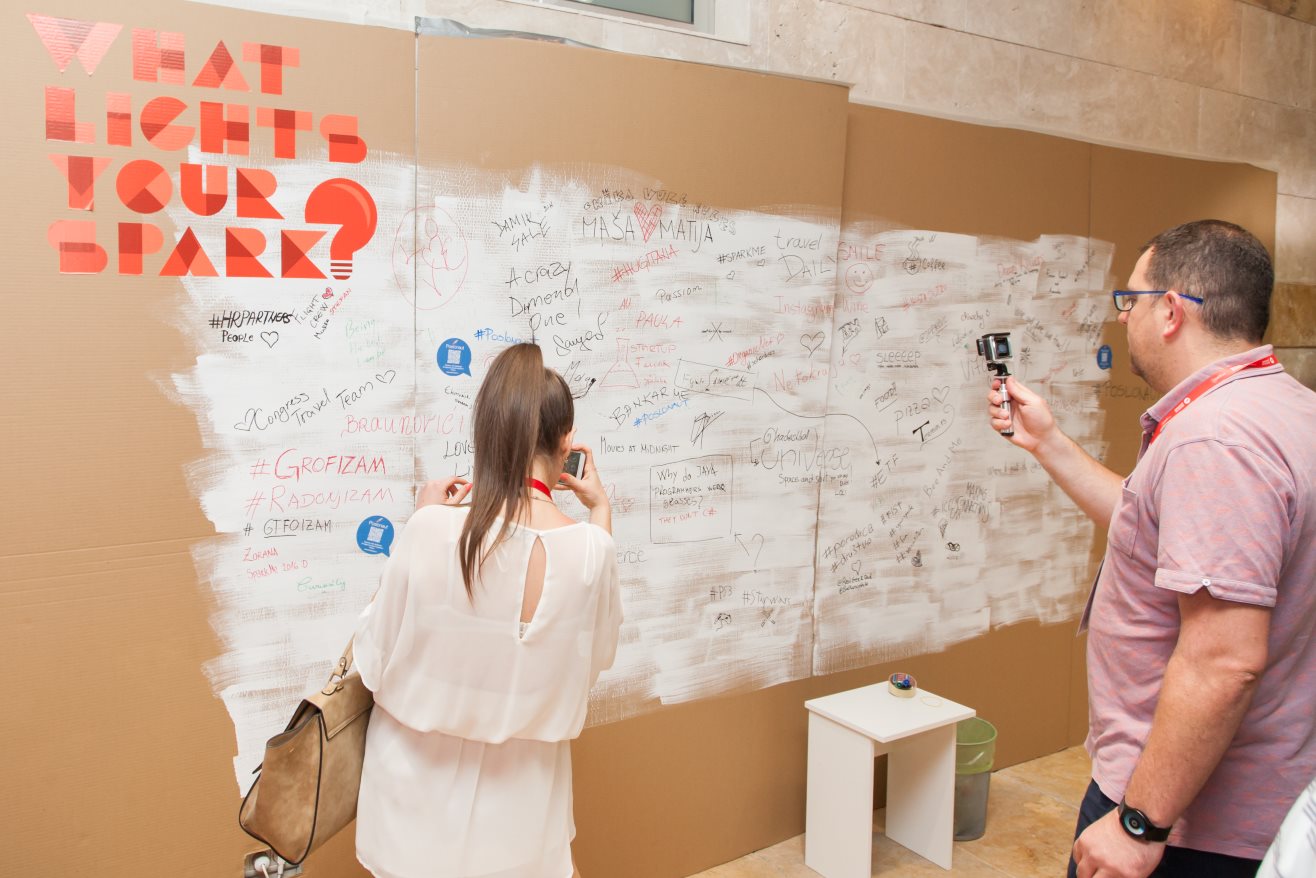 Konferencija Spark.me održaće se po peti put, 29. i 30. maja, u hotelu Mediteran u Budvi, pod organizatorskom palicom kompanije doMEn d.o.o, agenta registracije nacionalnog .ME domena. Spark.me je konferencija koja nudi brojne šanse za biznis i koja na jednom mjestu okuplja lidere iz poslovnog svijeta, svijeta tehnologije, inovacija i marketinga, startapove i ljude željne znanja. Riječ je o interaktivnoj konferenciji koja je dizajnirana da podstakne kreativnost učesnika, da im omogući da unaprijede svoje znanje zahvaljujući međunarodno priznatim govornicima, da ih pomogne da unaprijede svoje poslovanje, kao i da sami osmisle i započnu nove poslovne poduhvate. Više informacIja o konferenciji, načinu prijave, kotizacijama i prethodnim konferencijama možete saznati na zvaničnom sajtu na adresi www.spark.me, Facebook stranici i Twitter nalogu.
Imena do sada objavljenih govornika itekako obećavaju da će se Spark.me konferencija, još jednu godinu u nizu, pokazati kao fenomenalan događaj koji vam pruža nova znanja, poznanstva i kontakte, a poklanja tone inspiracije i nevjerovatnu energiju. 🙂 U išcekivanju novih govornika, savjetujemo vam da, ukoliko već niste, što prije obezbijedite kartu za konferenciju i priuštite sebi jedno nezaboravno iskustvo!