3D video mapping (projekciono mapiranje) sve više i više transformiše svijet vizuelne umjetnosti. Uz pomoć ove metode, umjetnici i arhitekte mogu bilo koju površinu pretvoriti u nevjerovatan virtuelni svijet.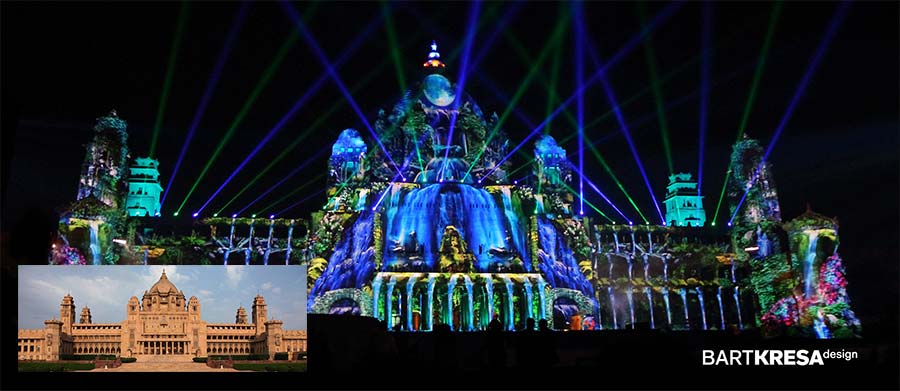 Uz pomoć specijalnog kompjuterskog programa, umjetnici mogu da dizajniraju i stvaraju animacije koje će biti projektovane na jednoj strani zgrade ili na plafonu. Arhitektura postaje platno po kome umjetnik predstavlja svoj doživljaj istog, uz pomoć svjetala koja "plešu" i oblika koje je sam stvorio.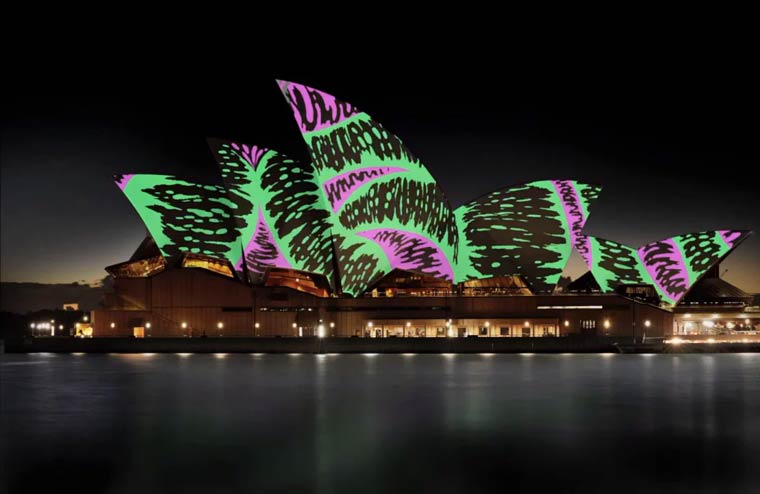 Iako je termin projekciono mapiranje relativno nov, ova tehnika datira iz davne 1960. godine. Jedna od prvih javnih projekcija ovog tipa, desila se 1969. godine kada je Diznilend otvorio jednu od vožnji u svom zabavnom parku pod nazivom "Ukleta Kuća". Za vožnju su se koristile lažne glave, koje su u sebi imale jonske sijalice i svaki put kada bi se one upalile, glave bi izgledale kao da su žive. Sledeća projekcija se desila 20 godina kasnije kada je umjetnik Michael Naimark snimao ljude kako stupaju u interakciju sa predmetima u dnevnoj sobi. On je, puštajući taj snimak na jednoj od svojih izložbi, stvorio utisak kao da su ti ljudi i predmeti zaista tu. Prvi put se akademska upotreba ove tehnologije desila 1990. godine na Univerzitetu Sjeverne Karoline, gdje su učenici i profesori zajedno radili na projektu pod nazivom "Kancelarija budućnosti". Njihova ideja je bila da povežu kancelarije sa različitih lokacijama tako što će projektovati ljude u poslovni prostor kao da su oni zaista tamo. Od 2001. godine sve više umjetnika je počelo da koristi projekcijsko mapiranje u umjetnosti, a velike kompanije kao Microsoft su počele da eksperimentišu sa njim, kao sa sredstvom tehnološkog napretka.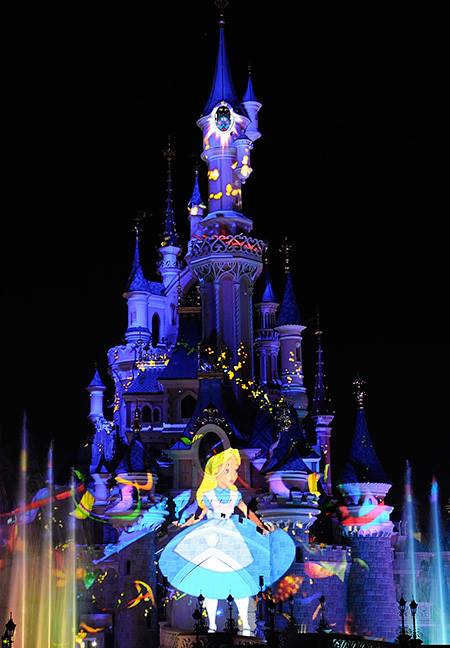 Neki od umjetnika koji su poznati po nevjerovatnim prezentacijama projekcionog mapiranja su njemačka grupa Urbanscreen, poznata po masivnim 3D projekcijama koje su krasile Sidnejsku operu, kao i spektakla povodom 100-godišnjice William Marsh Rice Univerziteta u Houston. Tu je i belgijski Studio AntiVJ koji je poznat po stvaranju "O (Omicron)" koja je krasila Centennial Hall of Wroclaw u Poljskoj.

Prva video mapping projekcija u Crnoj Gori se održala 21. maja 2012. godine na Cetinju. Tokom događaja pod nazivom "U istom gnijezdu pod kraljevskim brijestom", posjetioci su prisustvovali predstavi na fasadi Vladinog Doma, a tom prilikom gledaoci su, između ostalog, pratili vizuelna preslikavanja, "savijanje", "urušavanje" i "sastavljanje" frontalnog dijela dvora. Sve je okončano pošto su zastave Crne Gore, Prijestonice Cetinje, producentske kuće "Andromeda Pictures" (Cetinje) i studija "In Synch Lab" (Milano) "prekrile" fasadu objekta. Projekcija je praćena zvucima techno i house muzike italijanskog DJ-a Cristiana Carpentierija.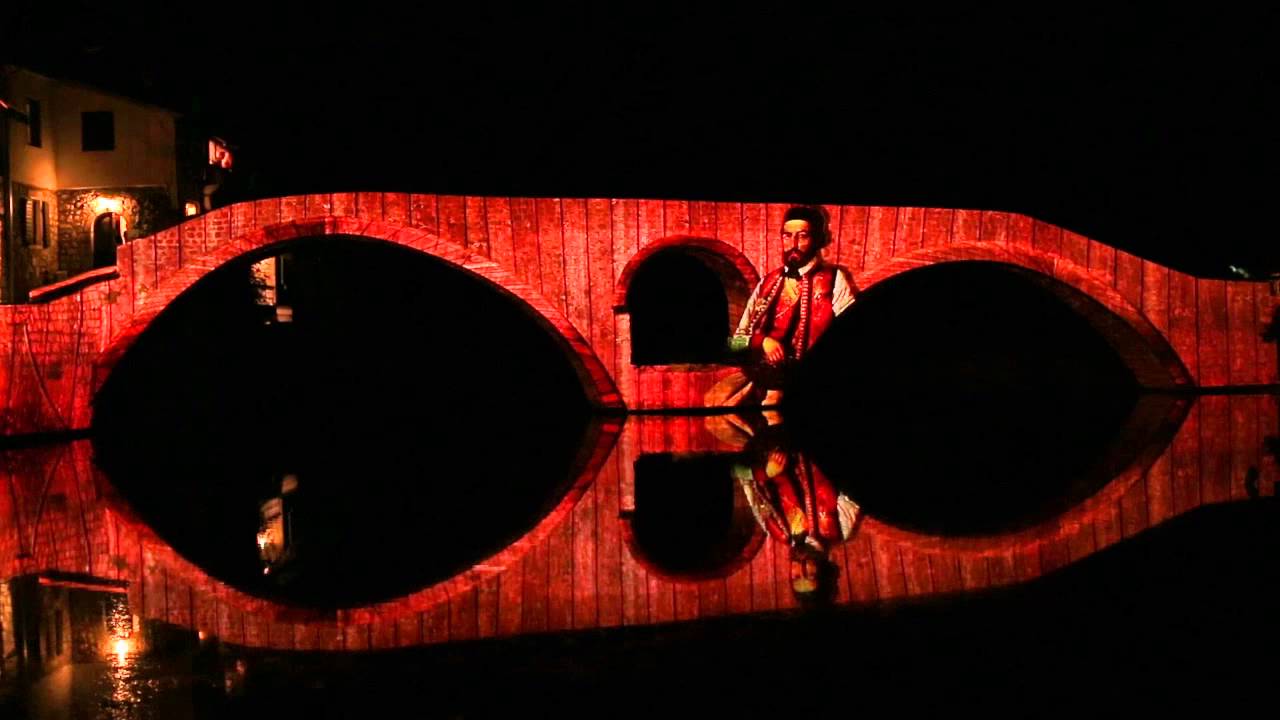 Ako vas je ovo zainteresovalo i želite da vidite ovu tehnologiju uživo, bićete u prilici da prisustvujete video mapping 3D projekciji na otvaranju Kotor Art festivala, kao dijelu performansa koji je pripremila "Kotor APSS – Architectural Prison Summer School". Projekcija naziva "Long ride in a slow machine" koja će biti projektovana na fasadi zgrade Opštine u Kotoru, na trgu Svetog Tripuna pod pokroviteljstvom Ministarstva Kulture, grada Kotora, Ministarstva održivog razvoja i turizma i Ministarstva nauke. Autori su studio DVARP i Kišobran VJs. Kotor APSS, u ovogodišnjem izdanju od 14. do 18. jula, zaključiće prvi, četvorogodišnji ciklus. Kroz KotorAPSS Forum, biće sumirani rezultati rada proteklih godina, koji će se kroz simpozijum, panel-diskusije i prezentacije baviti odnosom grada i njegovog graditeljskog nasljeđa i kulturne baštine, te o projektovanju i dizajniranju u odnosu na ono što su zahtjevi turističkog tržišta danas. Zbog toga su učesnici Foruma ne samo predstavnici aktuelne arhitektonske prakse, nego i profesionalci koji se bave dizajnom, brendingom, strateškim razvojem gradova, menadžmentom u kulturi, izdavaštvom i biznisom, među kojima su: Jurgen Mayer H, Shohei Shigematsu (OMA), Ian Anderson (Designers Republic) i Milan Tomac (ENOTA) i Branislav Mitrović. Kotor APSS nedavno je odabran da bude dio EU projekta "Social Innovation – Driving Force of Social Change", kao jedan od najznačajnijih projekata društvenih inovacija u Evropi.
Projekcija će se održati 24. juna u 21.00h na trgu Svetog Tripuna u Kotoru! Vidimo se.