Na 35. Digitalizuj.me događaju, koji je organizovan u saradnji sa Nikšićkim pivom, ugostili smo Matta Lamberta, Community Developera u Meanderbug.com, startapu koji promoviše održivi turizam u Jugoistočnoj Evropi.  Tokom događaja mogli smo primijetiti da je Matt ljubitelj kafe, ali da mu ipak kafa kod nas nije omiljena stvar. Mnogo se razlikuje i ima jak ukus, što je čini na neki način unikatnom.  Sa porodicom već dvije godine boravi u Podgorici, a kaže da je prvi put saznao za Crnu Goru kada je njegov profesor govorio o istoriji Jugoslavije. U nastavku pročitajte o čemu je govorio Matt i o njegovom boravku u našoj zemlji.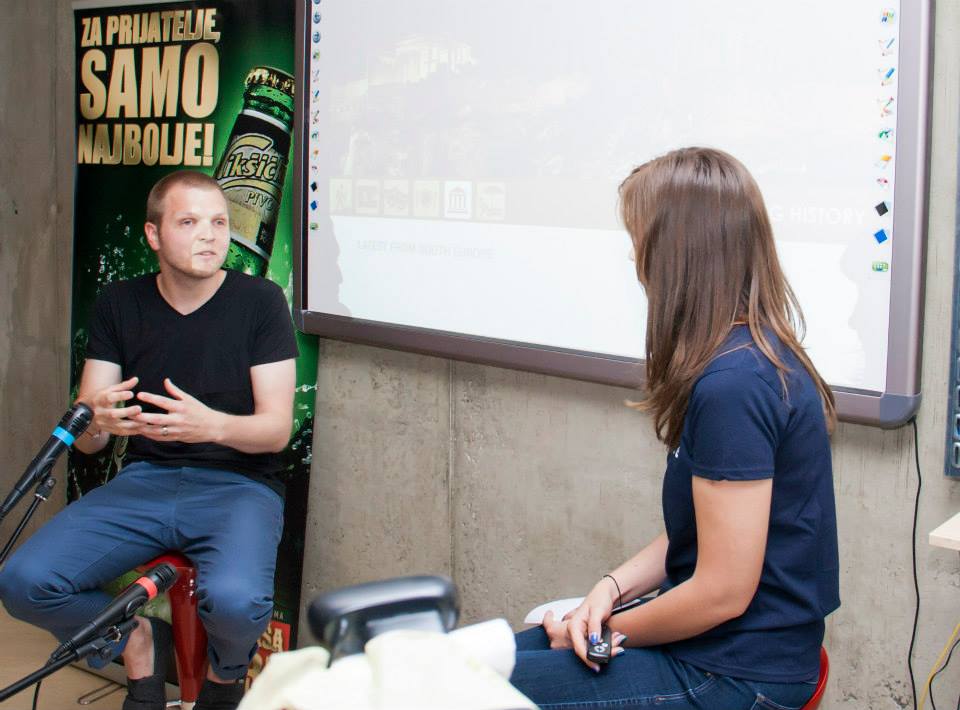 Tema predavanja bila je "Becoming a World Citizen – Community, Business and Coffee", a kako je Matt naglasio, ovaj naslov je odabrao jer je shvatio koliko je značajna povezanost ljudi u mnogim oblastima. Upravo zbog toga je nastao startup Meanderbug, kreiran 2013. godine, na kome možete naći pregršt infomacija o tome gdje putovati, gdje se smjestiti, kao i šta posjetiti i čime se baviti na putovanjima u ovom dijelu Evrope. Matt je upravo jedan od njih, pasionirani putnik koji svoja iskustva dijeli i pretvara u korisne i zanimljive priče. Osim toga, Matt je pripovjedač u DiskorsProjekt, projektu u kojem ljudi razmjenjuju i prenose ideje, i utiču na kreiranje promjena u društvu.
Kada je naš gost rekao svojim roditeljima da će da se preseli u Crnu Goru, postavili su mu pitanje: "Da li je to negdje u Africi?", i tada prvi put izazvao smijeh u publici. "Ljudi ne znaju skoro ništa o Crnoj Gori, ovoj predivnoj zemlji." – zaključio je Matt. U Crnoj Gori možete da povežete gradove kao što su: Herceg Novi, Nikšić, Rožaje, Kolašin i sve ostale kako bi ljudi došli do zajedničkih karika i napravili nešto novo. On je narator mnogih priča o putovanjima kako u Crnoj Gori, tako i u zemljama okruženja. Kako i sam voli da piše o putovanjima, tako na Meanderbug.com svi mogu da diskutuju o tome i dijele svoja iskustva što je jedna od njegovih osnovnih ideja.

Ostvarljiva je povezanost sjevera i juga Crne Gore, smatra Matt. Kako je fasciniran našim Bokokotorskim zalivom, smislio je hashtag #NewBoka gdje posjetioci i stanovnici ovog primorskog područja dijele jedni sa drugima svoja iskustva. Mattove tekstove možete pročitati na engleskom jeziku, a takođe je bio zvanični bloger Spark.me konferencije koja je održana u Budvi od 31. maja do 1. juna. Nakon šest mjeseci boravka u Crnoj Gori, Matt kaže da pokušava da inspiriše ljude da ostanu ovdje i da tu ostvare svoje snove.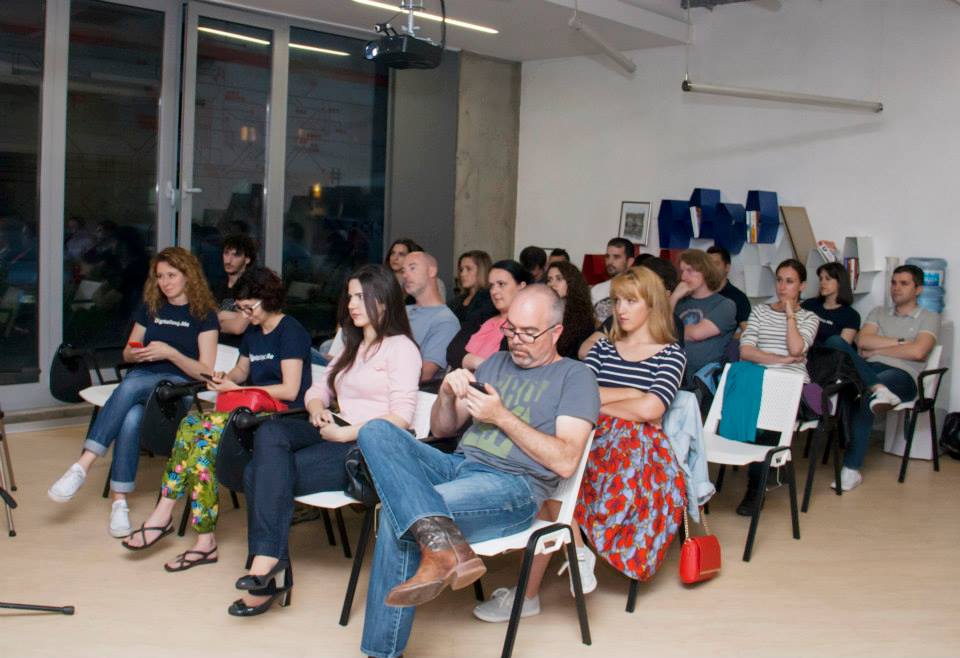 Jedan od Mattovih ciljeva je promocija kvalitetnih usluga u mnogim restoranima i ostalim servisima potrebnim potencijalnim turistima u Crnoj Gori. Samim tim, na sajtu Meanderbug.com možete naći sekciju Food&Drink Experiences i podijeliti sa Mattom svoja iskustva i na taj način proširiti mrežu pasioniranih putnika.
Ako nijeste imali priliku da prisustvujete događaju, na ovom linku možete cijeli i ispratiti: