Internet Governance (Upravljanje Internetom) predstavlja razvoj i primjenu zajedničkih principa, normi, pravila, procedura za donošenje odluka i programa koji utvrđuju evoluciju i korišćenje Interneta. Nijedna osoba, kompanija, organizacija ili vlada nema pravo upravljanja nad Internetom. To je globalno distribuirana mreža sastavljena od dobrovoljno međusobno povezanih autonomnih računarskih mreža koja radi bez centralnog upravljačkog tijela sa sopstvenim mrežnim postavkama, primjenjujući vlastite polise rada. Upravljanje se sprovodi od strane decentralizovane međunarodne multipartnerske mreže međusobno povezanih samostalnih grupa (organizacija) koje dolaze iz civilnog društva, privatnog sektora, vlada, akademske i istraživačke zajednice, nacionalnih i internacionalnih organizacija. Svi oni rade kooperativno, sa stanovišta svog ekspertskog znanja, kako bi kreirali zajedničke politike i standarde koji održavaju globalnu kompatibilnost Interneta za opšte dobro.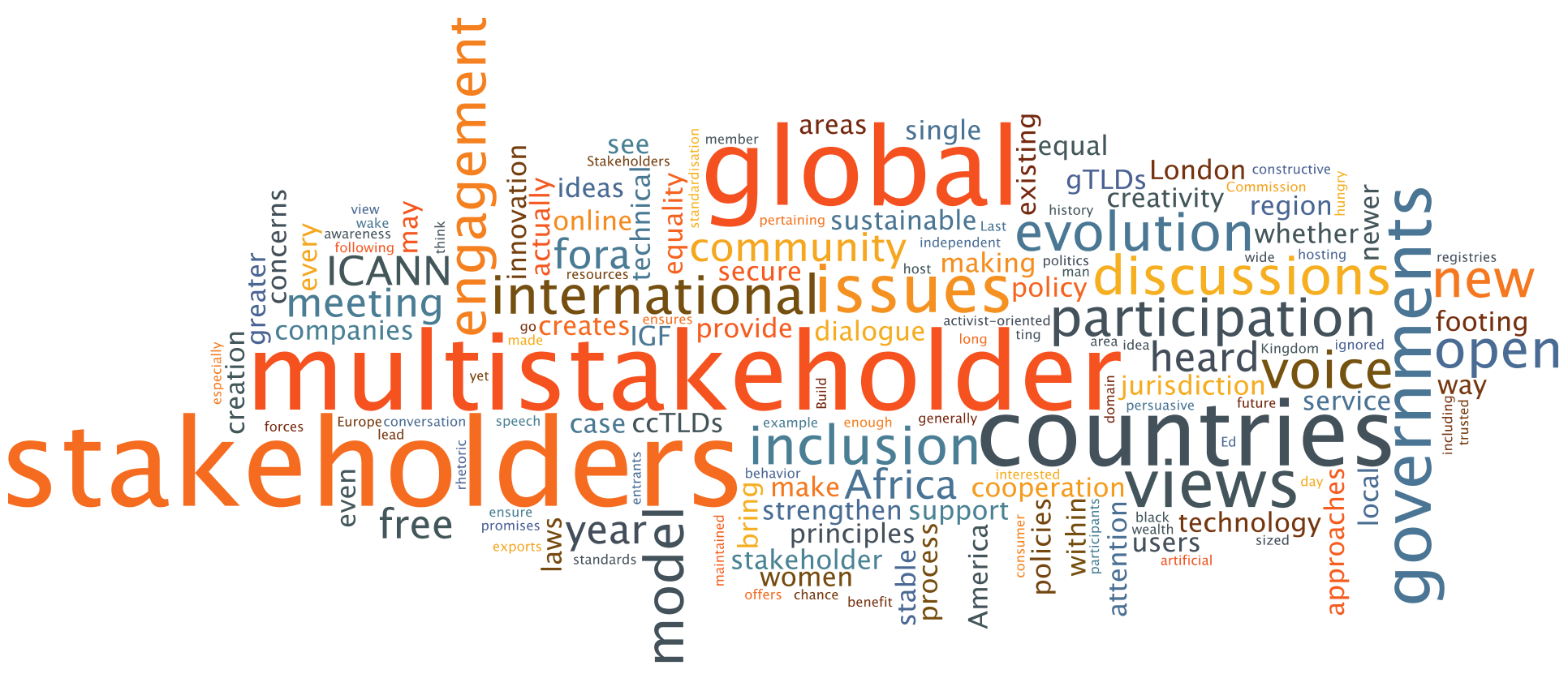 Kako bi se obezbjedila nesmetana interoperabilnost na najvišem nivou, prepoznato je nekoliko međunarodnih organizacija koje su zadužene za tehničke elemente i za politike, tako da imamo:
Internet Corporation for Assigned Names and Numbers (ICANN) zadužen za politike kojima se regulišu imena domena, te Internet Assigned Numbers Authority (IANA) kao dio ICANN-a zaduženu za funkcionisanje ROOT DNS servera;
Internet Engineering Task Force (IETF) zaduženu za propisivanje standarda vezanih za bazične Internet protokole IPv4 i IPv6;
Internet Governance Forum (IGF) ustanovljen 16. novembra 2005. na World Summit on the Information Society (WSIS), održanom u Tunisu, zamišljen kao organizacija gdje može da se odvija kontinuiran razgovor među multipartnerskim akterima o budućnosti upravljanja Internetom. Termin "Internet governance" je usvojen kao termin koji se odnosi na sve politike i pravila koja se odnose na Internet, a ne odnose se na tehničke pretpostavke, pravila i politike na kojima Internet počiva.
Sa obzirom na činjenicu da je IGF mjesto za razgovor, u okviru njega mogu da se identifikuju problemi koji su u nastajanju, te da se isti predstave odgovarajućim organizacijama i tijelima, kao i javnosti i da se daju odgovarajuće preporuke koje nisu obavezujeće za bilo koga. S obzirom da je IGF dostupan svima, aktivnost u IGF forumima je od velikog značaja za stanovišta upozoravanja javnosti o mogućim problemima koji postoje sa stanovišta upavljanja Internetom sa svakog mogućeg aspekta.
Od 2006. godine, svake godine se održavaju godišnji IGF forumi koji predstavlja krovnu organizaciju. Dijalog se pokreće kroz regionalne forume, a u našem slučaju je to European Dialog on Internet Governance (EuroDIG) i njegova podregionalna grupa South Eastern European Dialogue on Internet Governance (SEEDIG).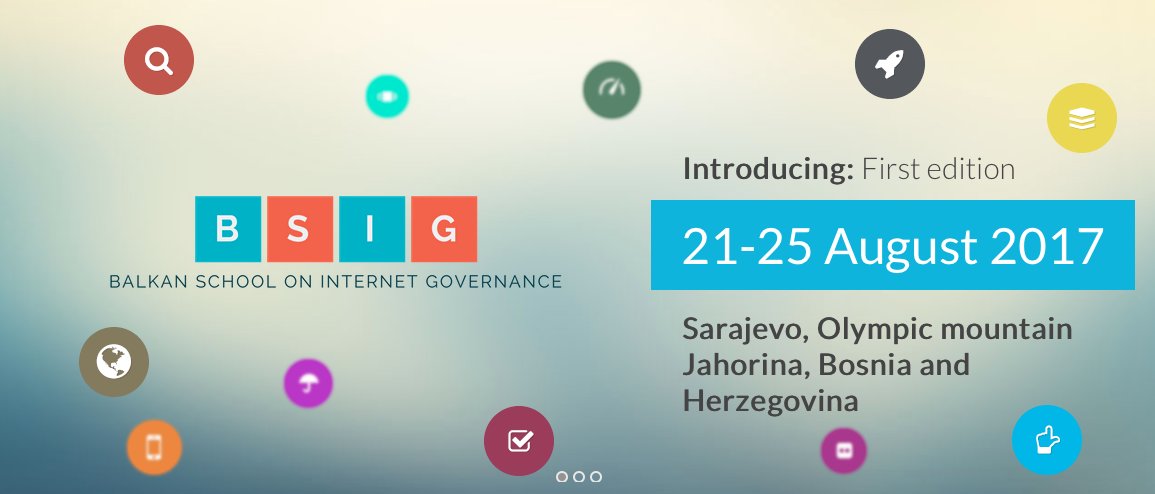 Da bi se ojačao dijalog o svim aspektima upravljanja Interneta u regiji Balkana, ovog ljeta se na planini Jahorini, u blizini Sarajeva, održava prva Balkanska škola upravljanja Internetom, od 21. do 25. avgusta. Škola je namijenjena svima iz:
Akademske zajednice, uključujući i svršene studente,
Privatnog sektora,
Društvenog sektora,
Vlade,
Medija i novinara,
Tehničke zajednice.
Pravo prijave imaju državljani sledećih zemalja: Albanija, Bosna i Hercegovina, Bugarska, Crna Gora, Grčka, Hrvatska, Makedonija, Rumunija, Slovenija, Srbija i Turska. Za odabrane kandidate je obezbijeđen prevoz do mjesta dešavanja, kao i smještaj na bazi punog pansiona u hotelu sa četiri zvjezdice. Ukoliko ste zainteresovani, možete se prijaviti ovdje. Rok za prijavu je 29. jun 2017, do 23:59 UTC. Srećno! 🙂