Sa zadovoljstvom najavljujemo prvo tematsko startap takmičenje u Crnoj Gori "Sigurnost u saobraćaju". Bavimo se ovim problemom jer je globalan i svako rješenje koje se pokaže dobrim, u principu može da se skalira, ako ne globlano onda makar na regionalnom nivou. Takođe smo svjedoci da je tehnologija sve više zastupljena u automobilima i u našim životima, ali nas to nije dovelo do značajnijih rezultata sa stanovišta smrtnosti na putevima, odnosno u saobraćaju. Stoga organizujemo startap takmičenje na ovu temu, sa idejom da tehnologijom utičemo na smanjenje broja poginulih i povrijeđenih.
U saobraćaju godišnje pogine više od 1,2 miliona ljudi na svijetu, dok je broj povrijeđenih još i veći. Svaka nesreća donosi, ne samo ljudske gubitke, već i materijalne. Ukoliko se nekim rješenjem smanji broj nesreća, tim rješenjem se smanjuje i broj ljudskih gubitaka, samim tim se i potrebna materijalna sredstva smanjuju, te se ista mogu preusmjeriti na neka druga neophodna istraživanja.
U toku 2018. godine, u saobraćajnim nezgodama 48 lica je smrtno stradalo, što je za 23,8% manje u odnosu na 2017 .godinu, kada je smrtno stradalo 63 lica. Ukupan broj povrijeđenih lica u saobraćajnim nezgodama tokom 2018. godine je 2.563, što je za 3,2% manje u odnosu na 2017. godinu, kada je povrijeđeno 2.648 lica, od čega 2.142 lakše povrijeđena lica (što je za 1,9% manje u odnosu na 2017. godinu, kada su lakše povrijeđena 2.183 lica) i 421 teže povrijeđeno lice (što je za 9,5% manje u odnosu na 2017. godinu, kada je teže povrijeđeno 465).
Rješenja koja tražimo bi trebalo da budu tehnološka rješenja koja mogu da se skaliraju, a za posljedicu imaju smanjenje broja saobraćajnih nezgoda. Ne trebaju nam kamere koje automatski fotografisu vozila koja su prekoračila brzinu, jer to rješenje već postoji. Ne trebaju nam rješenja koja mjenjanju zakone i utiču na visinu zakonom propisanih kazni, jer ti zakoni i kazne postoje, ali nemaju dovoljno dobar efekat. Ono što tražimo su rješenja koja će ljudima "otvoriti oči" i  na neki način im ukazati na posljedice koje mogu da ih zadese. Zamislite samo koliko bi života bilo spašeno da su oni koji su prouzrokovali nesreću znali da mogu da je izbjegnu. Naravno, ne tražimo ni da izmislite vremepolov, ali nešto između – ne bi bilo loše. 🙂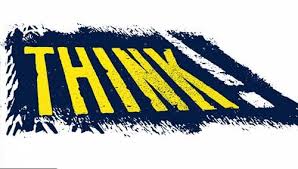 Šalu na stranu, tema je ozbiljna, imamo sve pametnija kola i sve pametnije telefone, ali ljudska svijest je i dalje problem. Kako da dopremo tehnologijom do svijesti ljudi i utičemo na njihovo ponašanje tako da nemamo poginulih u saobraćaju? Izazov nije ni malo naivan, i prilično sam siguran da je zahtjevan, ne za jednu glavu, već za čitav multidisciplinarni tim.
Plan rada je sljedeći:
upoznaćemo vas detaljnije sa tematikom kroz seriju postova tokom februara i marta;
organizovaćemo tri mentorska događaja na kojima ćete imati priliku da razgovarate sa ekspertima iz oblasti saobraćaja, ali i ekspertima iz oblasti startapova i preduzetništva, i to u Pljevljima, Podgorici i Baru, krajem marta;
tokom aprila će vam svi ti eksperti i mentori biti na raspolaganju za konsultacije vezano za vaše ideje;
a početkom maja, u sedmici u kojoj se obilježava Nedjelja bezbjednosti u saobraćaju, u Podgorici će biti održano startap takmičenje na kojem ćete pičovati vaše ideje pred žirijem;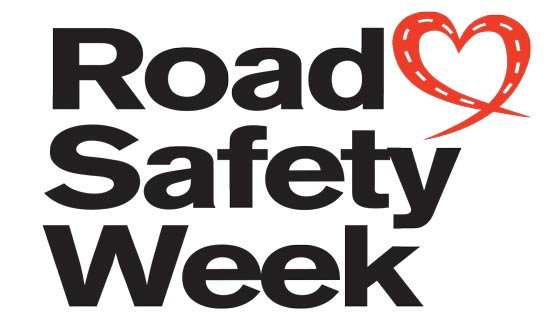 Pobjednik startap takmičenja će dobiti nagradni fond za razvoj prototipa rješenja, te ukoliko se pokaže da rješenje radi, priliku da investicijom skalira na globalno tržište.
Suorganizator projekta je Sistem UN u Crnoj Gori, a ovu najavu koristimo kao priliku da pozovemo sve zainteresovane institucije i kompanije da nam, popunjavanjem prijavne forme, postanu partneri na ovom značajnom projektu sa plemenitom misijom. Podjelite informaciju i prijavite se!