Organizacioni tim jedne od najvećih marketing konferencija u Jugoistočnoj Evropi, Spark.me, koja se održava 28. i 29. maja, u Bečićima, je objavio ime novog potvrđenog govornika. U pitanju je Skot Morison (Scott Morrison), bivši direktor marketinga u kompanijama Diesel, Levi's i Activision.
Morison ima više od 10 godina radnog iskustva u marketinškim agencijama (Wieden + Kennedy i Saatchi & Saatchi Advertising), a radio je i preko 10 godina u vodećim svjetskim brendovima. Bio je zadužen za razvoj i vođenje poznatih marketinških kampanja, kao što su: "Studio Africa", "Be Stupid" i "Reboot" za Diesel; "501", "Twisted" i "Ones to Watch" za Levi's; "World Cup", "Freestylers" i "Running" za Nike; "Guitar Hero", "Call of Duty: Modern Warfare" i "Lucasfilm" za Activision.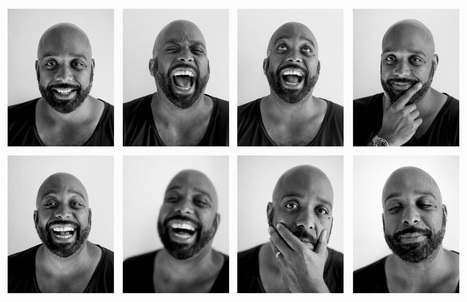 Morisonov novi poslovni poduhvat je "The Boom!", pokret koji ima za cilj da omogući liderima, njihovim timovima i organizacijama u cjelini da sagledaju nove perspektive i savladaju nove alate, kako bi pokrenuli nove intuitivne i kreativne projekte. Neke od kompanija sa kojima je The Boom! sarađivao su ITV, Absolut, Starbucks, Red Bull, Sainsbury's, UKTV, Oystercatchers, Rocket Fuel i Raconteur.
Ranije potvrđeni Spark.me 2016 predavači su Džon Bredford (jedan od ključnih aktera u izgradnji startap zajednice u Evropi, suosnivač F6S i Tech.eu, i bivši izvršni direktor Techstarsa u Londonu), Eni Mašon (bivša agentica MI5, britanske domaće kontraobavještajne i bezbjednosne agencije), Danica Kombol (izvršna direktorka Everywhere Agency, američke marketinške agencije specijalizovane za društvene medije i rad sa uticajnim onlajn korisnicima) i Marvin Liao (partner u jednom od najpoznatijih američkih startup akceleratora, 500 Startups iz Silicijumske doline).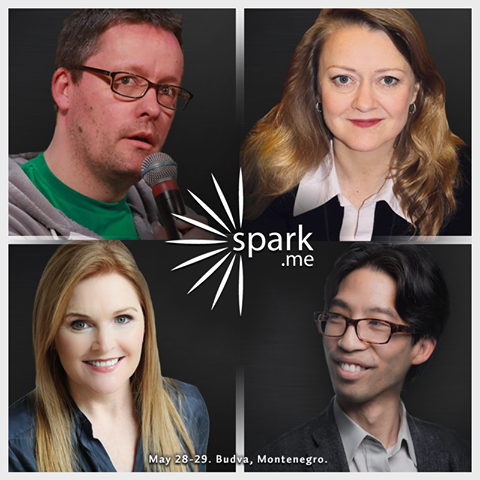 Spark.me je konferencija koja nudi brojne šanse za biznis i koja na jednom mjestu okuplja lidere iz poslovnog svijeta, svijeta tehnologije, inovacija i marketinga, startapove i ljude željne znanja. Organizator je kompanija doMEn d.o.o., agent registracije nacionalnog .ME internet domena. Riječ je o interaktivnoj konferenciji koja je dizajnirana da podstakne kreativnost učesnika, da im omogući da unaprijede svoje znanje zahvaljujući međunarodno priznatim govornicima, da ih pomogne da unaprijede svoje poslovanje, kao i da sami osmisle i započnu nove poslovne poduhvate.
Puna cijena karte za konferenciju Spark.me je 250€, ali je u toku promotivna ponuda koja traje do 13. marta, i koja svim zainteresovanima omogućava da svoju kartu nabave po cijeni od 120€, odnosno 60€ ukoliko se radi o studentima. Studentske karte, kao motivacija za sve mlade željne znanja, su namijenjene studentima redovnih, postdiplomskih i doktorskih studija, koji su mlađi od 27 godina, kao i svima onima koji će diplomirati u toku 2016. godine.
Konferencija Spark.me održaće se po četvrti put, 28. i 29. maja, u hotelu Mediteran u Bečićima, pod organizatorskom palicom kompanije doMEn d.o.o., agenta registracije nacionalnog .ME domena. Više informacIja o konferenciji, načinu prijave, kotizacijama i prethodnim konferencijama možete saznati na zvaničnom sajtu na adresi www.spark.me, Facebook stranici i Twitter profilu.