Pioneers of the Balkans takmičenje nas očekuje ove jeseni, u okviru kojeg će naši prijatelji iz organizacije Pioneers Festival, a u ime Svetske banke i Evropske komisije, obezbediti pripremu za prvo prezentovanje pred stručnim žirijem na polufinalnom događaju u Beogradu, na Belgrade Venture Forumu (12-14. novembra).
Nakon toga, najboljih 50 startapova sa BVF će imati priliku da se takmiče u finalu na Balkan Venture Forumu u Zagrebu (3-4. decembar). Na finalnom takmičenju, kojem će prisustvovati preko 100 investitora, biznis anđela i korporativnih predstavnika, kako iz regiona tako i iz čitavog sveta, najbolji će imati priliku da pregovaraju za početne investicije od 200.000€.
Sve što je potrebno da biste se pridružili Pioneers of the Balkan spektaklu je da se prijavite na ovom linku najkasnije do 31. avgusta!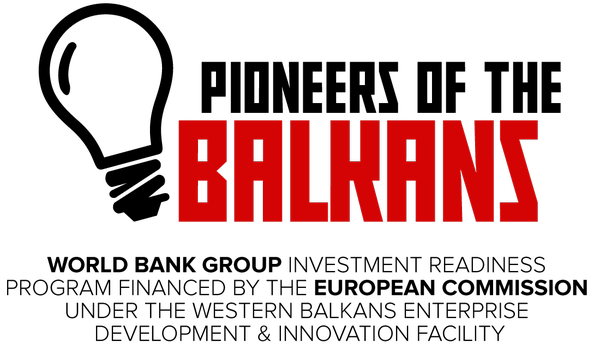 Meetup
Kako bi se zainteresovani startupovi bolje upoznali sa konceptom takmičenja i mogućnostima koje im se pružaju učešćem, organizatori su odlučili da posete sve veće gradove regiona, pa tako i Podgoricu.
U utorak, 25. avgusta, u kafiću Soul2Soul, u saradnji Pioneers of the Balkans i Digitalizuj.me, biće organizovan meetup, na kojem ćete imati priliku da se upoznate sa organizatorima i pitate sve što vas interesuje. Početak meetup ćemo naknadno objaviti na sajtu. Vidimo se!