NVO Zeleni Tranzistor i Mozilla zajednica Crne Gore organizovali su 10. februara predavanje i radionicu na temu "Preduzetništvo i informacione tehnologije". Predavanje je bilo
organizovano u Srednjoj Stručnoj Školi u Nikšiću, a prisustvovali su učenici Nikšićke Gimnazije, Ekonomsko-ugostiteljske, kao i Srednje Stručne Škole. Projekat za cilj ima da motiviše mlade ljude da u svakodnevnim situacijama prepoznaju priliku za biznis. Mi vjerujemo da sa jednostavnim rješenjima i upotrebom tehnologije može stvoriti bolja svakidašnjica, a da pri tom ostvarimo i ličnu dobit.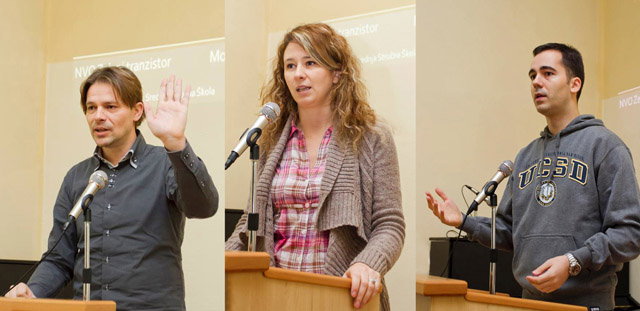 Cilj predavanja je motivisanje, kao i informisanje učesnika, a predavači su bili Predrag Lešić, Nataša Đukanović i Vladimir Vulić. Predavači su savjetovali učesnike da ne čekaju posao, već da iskoriste priliku i da ga stvore, jer kako navodi Vanja: "Živite kod roditelja, jedete kod roditelja i niko vas neće izbaciti iz kuće."
Nakon predavanja, došlo je vrijeme da učesnici pokažu šta su naučili, izradom biznis plana. U toku radionice, imali smo prilike da čujemo veoma interesantne ideje.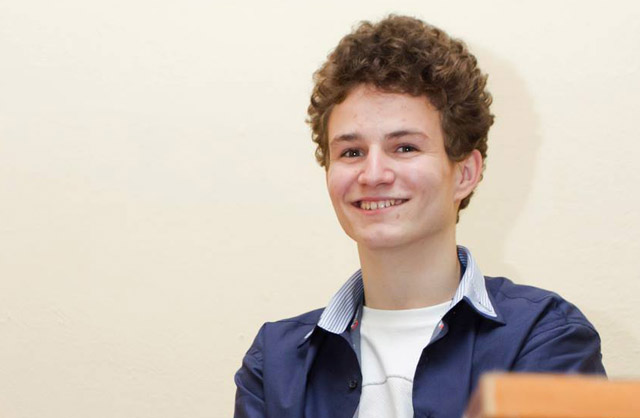 Food Shop
Da bi se riješio problem svakodnevnog obilaženja marketa da se pronađu najniže cijena, Food Shop je odlučio da postavi sve akcije i niske cijene na jedno mjesto. Food shop nudi marketima da postavljaju proizvode po svom odabiru, naravno uz novčanu nadoknadu. Pored samog prikaza proizvoda sa niskim cijenama, platforma nudi korisnicima da naruče proizvode preko interneta, kao i dostavu istih.
Opremi me
Kad god da organizujemo neko slavlje, cilj nam je da što više više stvari odradimo sa jednog mjesta. Opremi me nam nudi da naručimo svu potrebnu opremu za slavlje. Dok kod svih drugih možete dobiti odgovor da im oprema nije slobodna, mi šaljemo opremu u posjedstvu naših partnera, od kojih uzimamo određeni procenat.
Ovjera
Često nailazimo na situaciju da je u našem gradu skupa sama registracija automobila, ali ne i tehnički pregled. Naša platforma nudi korisnicima da registruju vozila po najjeftinijim cijenama u bilo kojem gradu. Svaki korisnik je obavezan da odradi tehnički pregled i isporuči nam ovjeren papir o ispravnosti vozila, a ostalo je na nama.
Desna ruka
Postoje stare osobe i osobe sa invaliditetom koji nisu u mogućnosti da obavljaju kućne poslove, kao ni da idu u kupovinu. Naša platforma im pronalazi desnu ruku, to jeste pomoć. Uz zanemarljivo malu nadoknadu, mi spajamo osobe kojima je pomoć potrebna, i osobe koje su voljne da rade i da pomognu.
Online apoteka
Naša platforma nudi apotekama da prodaju svoje ljekove preko interneta. Uz dogovoreni procenat od prodaje, mi vršimo prodaju ljekova, a uz nadoknadu od korisnika i dostavu istih, ukoliko je to potrebno. Za početak bismo ponudili apotekama besplatnu prodaju ljekova preko sajta, nakon čega smo sigurni da bi nastavili plaćenu uslugu.
Savez volontera
Kako se povećava broj volontera, tako se povećava i potrebna pažnja prema njima. Naš cilj je da oformimo platformu koja će da ih okupi. Sve se više organizuju radionice, a često je potrebno plaćanje da bi se učestvovalo. Kako su volonteri mladi ljudi sa ciljem za uspjeh, upravo takve stvari ih interesuju, što bi i navelo organizatore ovih događaja da se reklamiraju kod nas.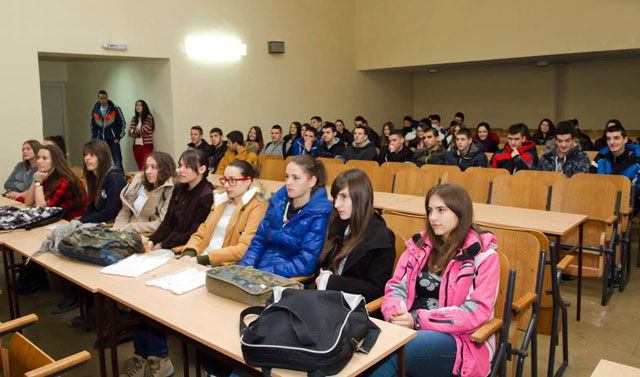 Nakon radionice učesnici su popunili anketu, gdje su rekli da im se najaviše dopalo to što su imali priliku da osmišljaju svoju ideju, kao i da prezentuju istu. Upravo nas to navodi i da gledamo u tom smjeru, to jest planiramo radionice gdje ćemo učesnicima dati priliku da smišljaju, kao i prezentuju svoje ideje, a uz to ih mentorisati na koji način to da urade.
Autor: Rajko Orman, osnivač NVO Zeleni Tranzistor