Startup ekosistem Balkana treba i babe i žabe, ali razdvojene
Evo već neko vrijeme startup scena u regionu se budi i to je više nego dobro. Malo po malo, formira se čitav ekosistem – mentori, anđeli investitori (poslovni anđeli), "seed" investitori (kako ovo prevesti?) :), "serija A" investitori… Dakle, znanje i novci su na raspolaganju.
Čitav region Balkana je odavno poznat po inovacijama, rekao bih da je život na ovim prostorima sam po sebi dovoljno izazovan, da smo već genetski modifikovani da se razno-raznim inovacijama održavamo u životu, da preživljavamo. Pomislite samo na naučnike, književnike, inženjere sa prostora Balkana (i istočni i zapadni i južni).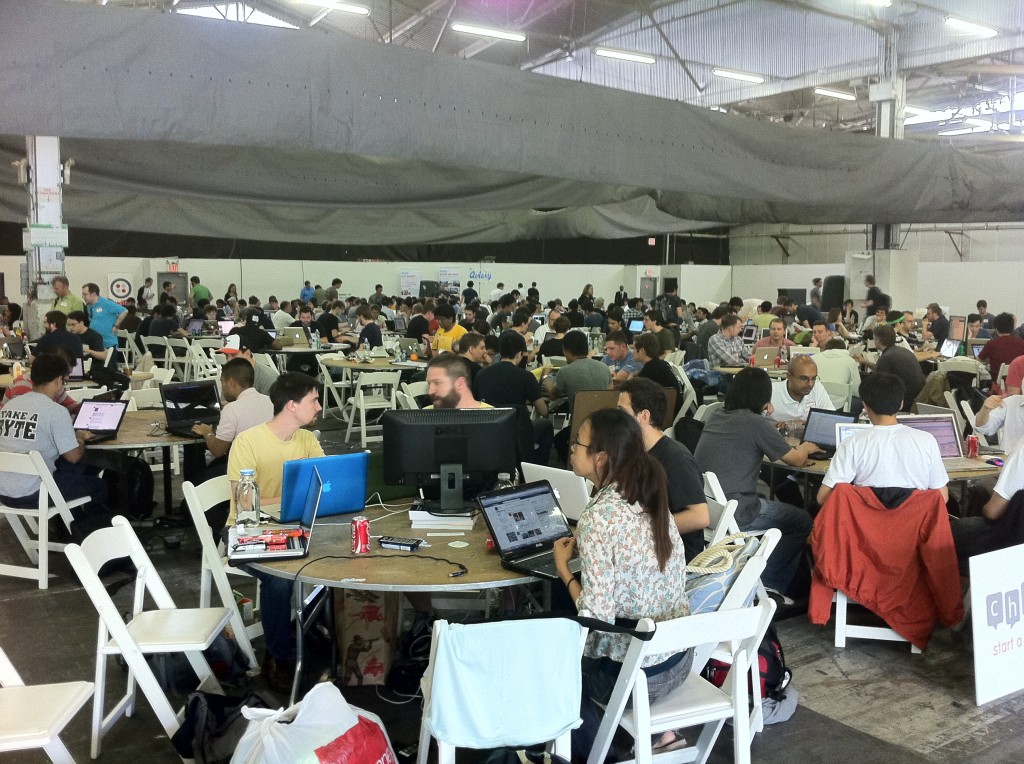 Elem, žicu za inovacije imamo, novac se polako i sramežljivo pojavljuje. Ostala su još dva segmenta za dobar startup ekosistem. Jedan su konferencije, a drugi je školski sistem. O ovom drugom nemam namjeru da pričam jer se bojim da se ne bi brzo i dobro završilo. 🙂 Ali, bih o konferencijama.
Startup ekosistem se sastoji od ideja, tehnologije i dizajna sa jedne strane i iskustva i novca sa druge. Bio sam na nekoliko regionalnih i na nekoliko evropsko/američkih konferencija i primjetio sljedeće – kod nas se mješaju babe i žabe. I o tome treba u budućnosti voditi računa, a sve iz razloga da se projekti što brže razvijaju. Ovo nije kritika na postojeće, već ulog za bolje konferencije u budućnosti. Do sada je sve super odrađeno, ali može bolje, treba bolje. Konferencije su katalizatori, ali pazite – DVIJE vrste katalizatora. Jedna vrsta katalizatora služi za inicijalni RAZVOJ IDEJA, a druga za STAVLJANJE NA NOGE. I zato nam trebaju DVIJE vrste startup konferencija. Organizatori konferencija moraju da se odluče šta organizuju i u skladu sa tim koga pozivaju. Evo kako to ja vidim na osnovu dosadašnjeg iskustva.
Konferencije za "RAZVOJ IDEJA"
To su mjesta na kojima se u kratkom vremenskom periodu (jedan do tri dana) srijeću ljudi koji nemaju do kraja razvijene ideje ili nemaju formirane timove. Na ovakve konferencije treba da se pozivaju pojedinci koji imaju ideje, slobodni dizajneri i programeri, mentori koji mogu da pomognu u tim prvim fazama razvoja ideja, kada iste treba uobličiti ili odbaciti. Investitori su takođe dobro došli, ali samo anđeli investitori i seed investitori, odnosno ljudi koji su spremni da ulože manje količine novca u veliki rizik. Ovakve
konferencije treba da izbace novoformirane timove oko ideja za koje se može reći da možda imaju perspektivu uz pravilno vođenje. Apsolutno nije potrebno da timovi dobiju investicije!!!
Konferencije za "PODIZANJE NA NOGE"
One treba da privuku sve projekte koji su ušli u alfa ili beta fazu (faze kada imate isprogramirano nešto što možete da pokažete ili da prihvatate korisnike), mentore za izlazak na tržište i seed investitore. Ozbiljniji investitori su dobro došli ali nisu i neophodni, teško da će oni i na ovim događajima išta naći za sebe. Na ovakvim mjestima se takmiče formirani i uigrani timovi, timovi koji znaju šta rade i znaju šta im treba. Investitori imaju šta da vide i znaju u koga ulažu novac.
Svima lakše
Ako ovako razdvojite stvari, onda će svima biti lakše. Jako teško se takmičiti ako pomješate stvari. Ne mogu oni sa idejama, koji tek traže tim, nikako biti ravnopravni sa formiranim timovima koji grabe ka prvim korisnicima. U takvim situacijama, ni investotorima nije lako prepoznati dobro ideju koja je tek u začetku, jer im ovi drugi odvlače pažnju.
Jednako je važno da imamo i jednih i drugih konferencija i to po čitavom Balkanu. Ali ćemo svi mnogo brže napredovati ako stvari podjelimo na: početne korake – "RAZVOJ IDEJA" i napredne korake "POSTAVLJANJE NA NOGE". U skladu sa tim onda i pozivajte učesnike. Ako pravite ovu drugu onda odbijajte sve one koji nemaju šta da vam pokažu, a ako pravite ovu prvu onda odbijate sve one koji imaju šta da vam pokažu.