Jedan dan za TEDx Podgorica
U subotu, 20. oktobra, je po prvi put održan toliko čekani TEDx Podgorica. U Crnogorskom narodnom pozorištu, na daskama koje život znače, mogle su se zaista čuti ideje koje su vrijedne širenja. Jedva sam čekao da počne, odavno sam postao ljubitelj TED govora i ovo je za mene bilo fenomenalno.

Šta je zapravo TED?
TED je osnovan davne 1984. godine u Kaliforniji i na početku je bio fokusiran samo na tehnologiju (Technology), zabavu (Entertainment) i dizajn (Design), sa veoma poznatom parolom "Ideje vrijedne širenja" (Ideas Worth Spreading). Kasnije se proširio na domene biznisa, medicine i nauke. TED je objavio online preko 1.300 govora u video formatu i omogućio da svi čuju ideje vrijedne širenja. Neki od govornika su bili Bil Gates, Al Gore, Seth Godin i drugi.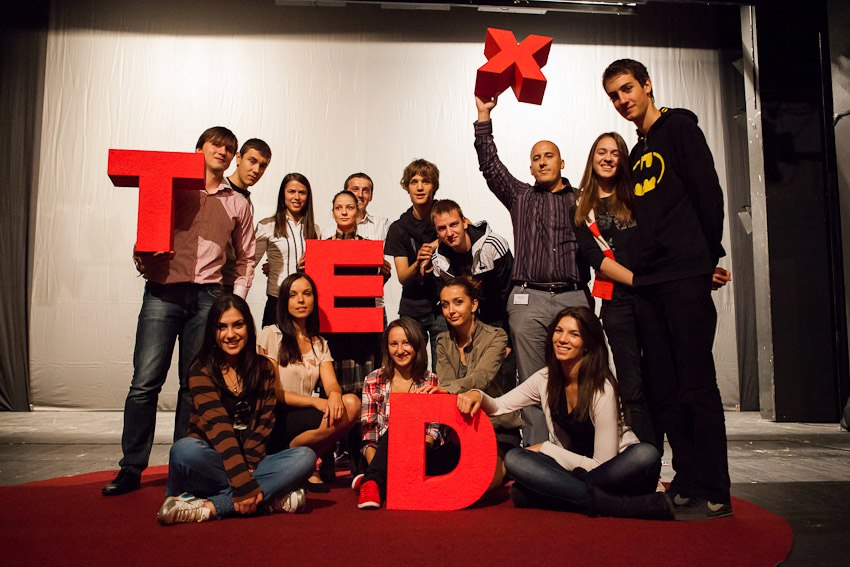 Prvi TEDx Podgorica, nadamo se ne i posljednji, je organizovan pod TED licencom kao nezavisni događaj koji podstiče razmjenu ideja na lokalnom nivou. Već na samom početku se vidjelo da je publika žestoko zainteresovana da čuje govornike pa nijesu izostajali ni gromoglasni aplauzi.
Čast da održi prvo predavanje je imao Srđan Vukčević, asistent na Ekonomskom fakultetu u Podgorici. Podijelio je sa svima interesantno životno iskustvo na koje su uticali Bendžamin Frenklin i samuraji i način na koji treba prenijeti mentalni impuls u stvarnu energiju i da je hrabrost pobijeti svoje strahove, u šta smo se svi uvjerili. Mogle su se čuti i druge ideje o efikasnosti obrazovanja Dimitrya Tarasova.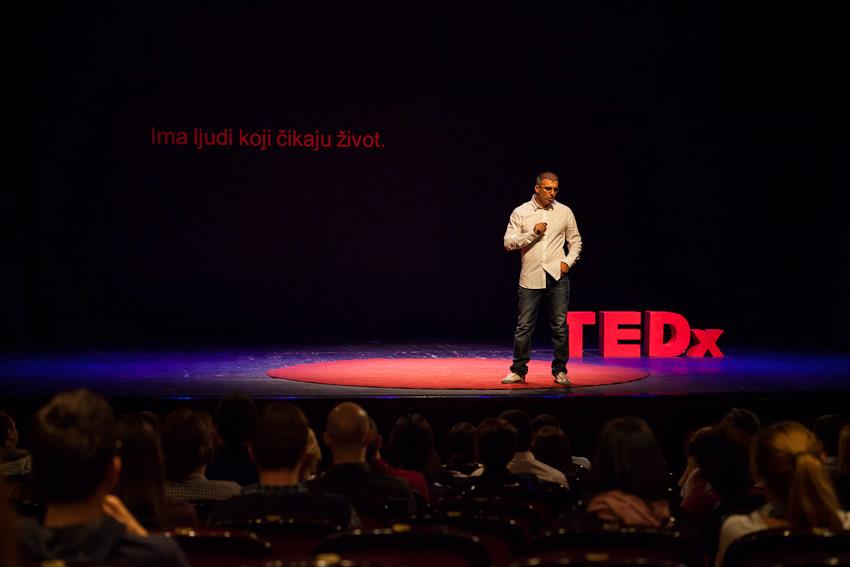 Veoma interesantno predavanje imala je prof. dr Dragana Čukić, jedini ženski vještak sudske medicine u Crnoj Gori, o uvođenju eutanazije i njenoj primjeni u drugim zemljama. Profesorica Čukić nam je pokazala da na osnovu eutanazije može da se razvije i sjajan biznis, koji je do nedavno imao jedan advokat u Holandiji.
Svoje ideje o istraživanju na mozgu i njegovom funkcionisanju nam je izložila Ana Parabucki, doktorant iz oblasti neuronauka na Institutu za biološka istraživanja "Siniša Stanković". Ako ste mislili da su neuroni najvažniji u onom malom sivom koje teži 1.3 kg, onda se varate, to su glijske ćelije. One čine 90% mozga. Sve je bilo propraćeno sjajnom muzičkom podlogom i koktelom.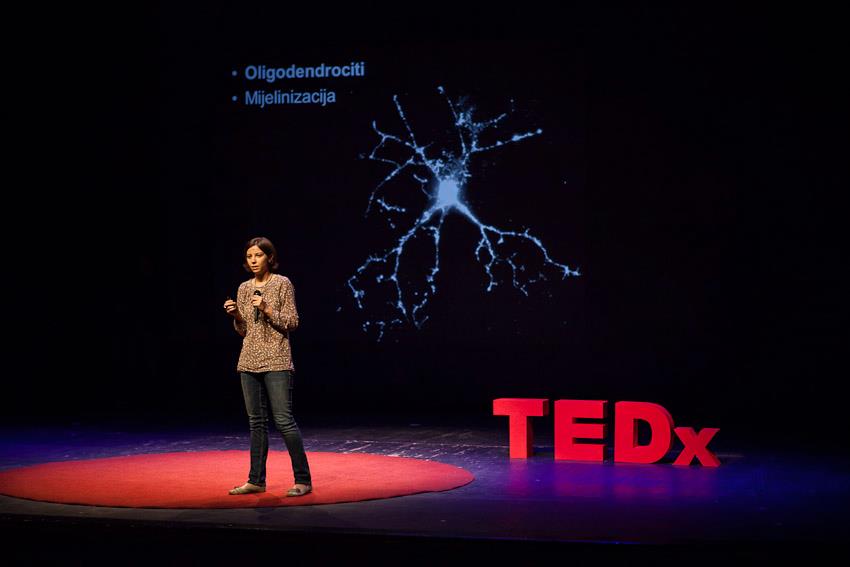 Drugu sesiju je otvorio prof. dr Goran Šuković, sa Prirodno-matematičkog fakulteta, a pričao je naravno o matematici. Ako ne volite matematiku onda ne možete ni da je predajete na pravi način, u to nas je uvjerio cijenjeni profesor. Da bi matematika bila zanimljiva svima, ne treba je predavati po ustaljenom šablonu. Potrebno je to raditi kroz određene igre kako bi zainteresovala sve uzraste.
Interesantno planinarsko iskustvo je podijelio Milan Radović koji se peo na najviše vrhove svijeta. Poseban osjećaj osvajanja planinskih vrhova se ne može zamijeniti ničim. Iskreno i od srca, Milan nas je proveo kroz svoj entuzijazam prema prirodi i alpinizmu.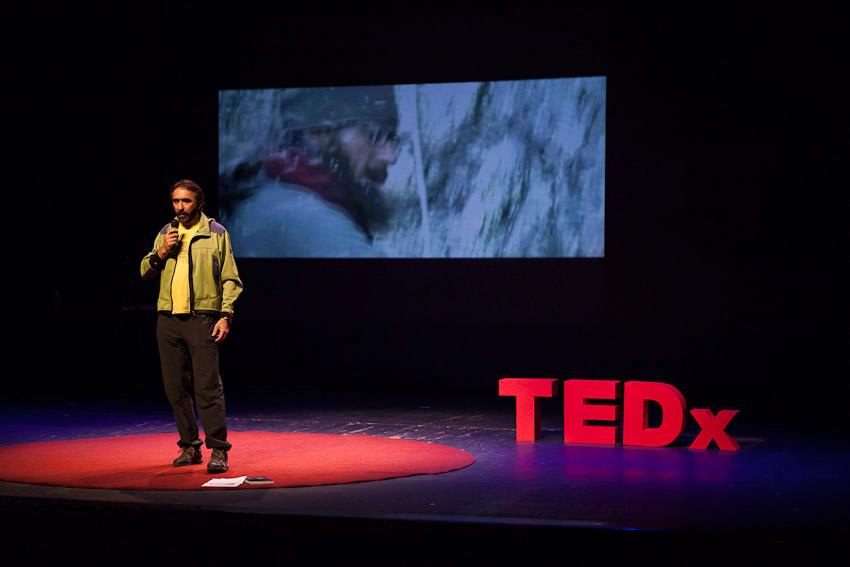 Na TEDx Podgorica je govorio i podijelio ideju o platformi za lakše pomaganje zajednici www.heroj.me izvršni direktor Fleka, Miloš Milošević. Uvjerio nas je da bez obzira na to koliko imamo godina ili koje smo struke, svi imamo magični plašt heroja koji čeka da bude ogrnut, a sa njim počinjena i dobra djela koja mogu pomoći zajednici.
Sama platforma kako je zamišljena ne znači ništa bez vas, ljudi koji žele da doprinesu na svoj način u kategorijama koje će se stalno širiti. Ona je samo alatka koja će olakšati put novim herojima koji dolaze. Herojima koji nose pametni telefon ili sjede ispred svog browsera na računaru i čine nešto za druge i za sebe. Zato prijavite se i vi na www.heroj.me, kako bi vas obavijestili kad pustimo servis u rad. A ako imate neke ideje što bi mogli da ponudimo još kao dio servisa samo pišite na email adresu: ideja AT heroj DOT me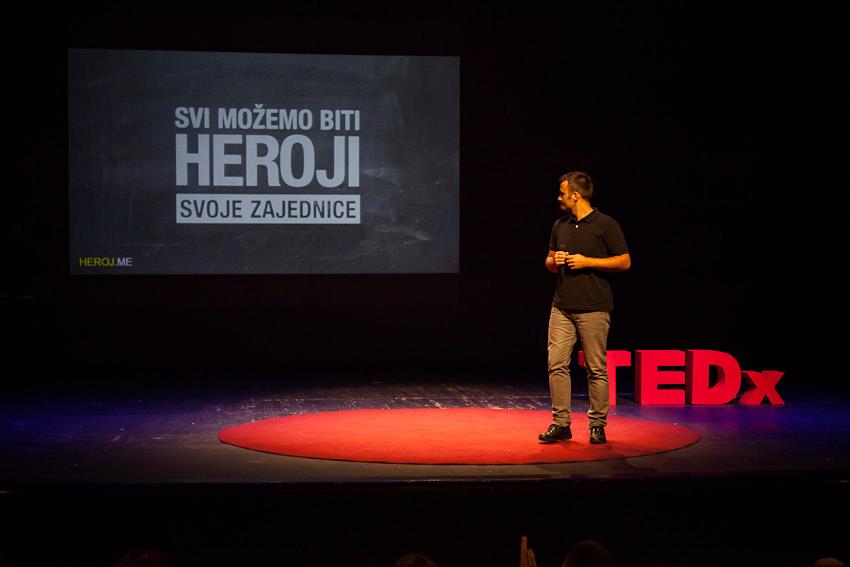 Poslije svega, zaključujem da je samo nebo granica u širenju ideja. Možda se sa ovim ne bi složio Felix Baumgartner. 🙂
Poslije ovakvih govora, motivacija je na najvišem nivou i želja da i ja nekada ispričam neku priču na TEDx Podgorica.
Autor: Ivan Radonjić, Fleka
Ovo je izmijenjena verzija blog posta koji je originalno objavljen ovdje.
Photo Credits: Aleksandar Aleksić