SocialNumbers: Alat koji "vidi budućnost" Vaše FB stranice, i zašto su one neophodne za firme
Stvari od kojih dobijam ospice: Džastin Biber, Kim Kardašijan, Kortni Kardašijan, Ona Treća Kardašijan, kiša u aprilu mjesecu (preciznije, čitavog aprila) i kada me neka firma doda za prijatelja na Facebooku.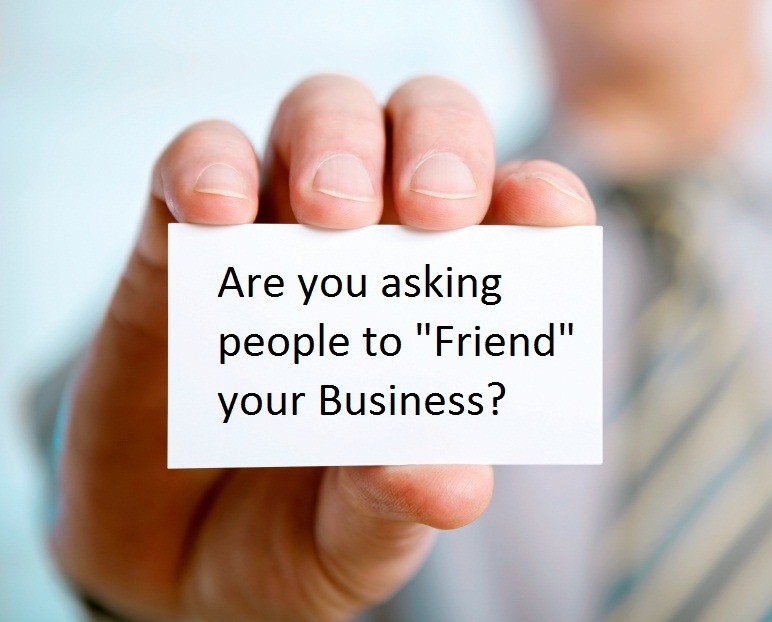 Problem je u sledećem: Facebook profili su namijenjeni isključivo privatnim licima, koja drugim privatnim licima mogu da pošalju zahtjev za prijateljstvo – ili, narodski rečeno, "senduju frend rikvest". 🙂 Firme ne mogu da se ponašaju na isti način jer, kaže logika,
prijateljstvo spada u kategoriju međuljudskih odnosa. Čak se i Facebook slaže sa ovom logikom – zvanični stav ove kompanije je sledeći: "Profili predstavljaju pojedince i moraju se voditi pod imenom osobe, dok stranice dozvoljavaju organizaciji, biznisu, slavnoj ličnosti ili bendu da ostvari svoje profesionalno prisustvo na Facebooku" (original: "Profiles represent individuals and must be held under an individual name, while Pages allow an organization, business, celebrity, or band to maintain a professional presence on Facebook").
Stoga Vas najljubaznije podsjećamo da za svoju kompaniju kreirate Facebook stranicu, kako ne biste došli u situaciju da, zbog kršenja pravila, Facebook ugasi profil firme i time baci u nepovrat sve dosadašnje aktivnosti na toj društvenoj mreži.
Kada ste kreirali stranicu – i ovdje priča zaista počinje – dostupan Vam je sjajan statistički alat kojim možete da izmjerite brojne parametre (promjene u broju fanova, objavljenim statusima i interakciji), uporedite svoje stranice sa stranicama konkurenata, i na taj način dalje razvijete marketing strategiju firme.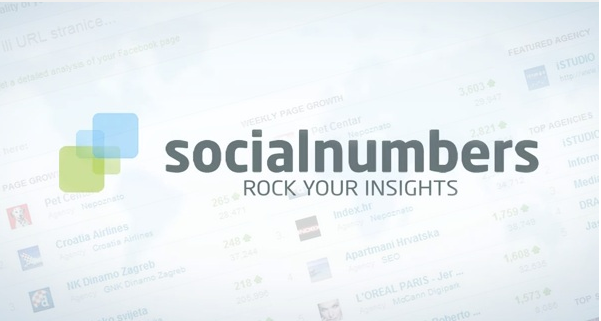 Naime, SocialNumbers je statistički alat koji pruža veliki broj izuzetno korisnih informacija vezanih za Facebook fan stranice. Cilj SocialNumbersa, kao što smo ranije pisali, je da pokrije relevantnu statistiku u okviru upravljanja vašim prisustvom na društvenim medijima. Ovaj servis takođe ima za cilj da predstavi najbolje globalne agencije koje vode fan stranice, kao i primjere vodećih fan stranica u svijetu. Najveća prednost SocialNumbersa se svakako ogleda u tome što nudi potpuno besplatnu i krajnje jednostavno prikazanu statistiku za zvanične Facebook fan stranice. Svaki korisnik može da doda i claim-uje svoju stranicu (shodno uputstvu na SocialNumbers sajtu), da unese i promijeni detalje svoje agencije i da zatim uporedi svoju stranicu sa bilo kojom drugom stranicom širom svijeta.
Socialnumbers.com daje uvid u: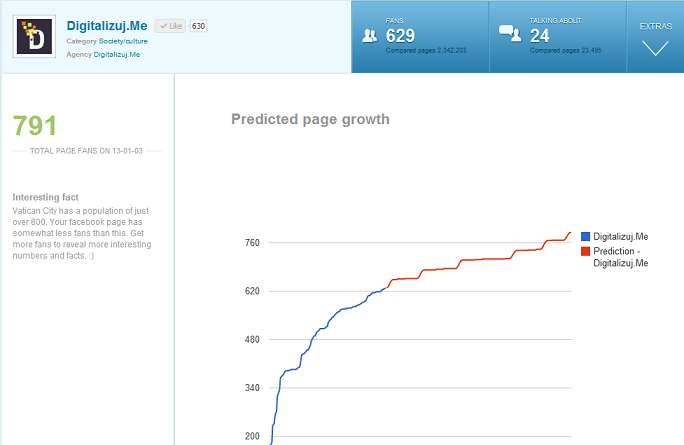 Koristeći Socialnumbers, svaki vlasnik Facebook fan stranice može da dobije sledeće:
Detaljni izvještaj o svojoj stranici sa statistikom poput broja fanova i njihove demografske raspodijeljenosti,
Podatke o uticaju (reach),
Podatke o promjeni broja fanova koji pričaju o stranici (talking about change),
Analizu najboljih objava na stranici,
Predviđanje rasta stranice zasnovano na prethodnom rastu,
Momentalno generisanje infografika sa zanimljivim statističkim podacima sa stranice.
Servis Socialnumbers je prvobitno lansirao iSTUDIO u susjednoj Hrvatskoj. iSTUDIO je najveća sveobuhvatna agencija za digitalni marketing na Balkanu, sa predstavništvom u Hrvatskoj i Bosni i Hercegovini. Trideset zaposlenih svakodnevno radi na tome da svoje klijente uvedu u novo razdoblje marketinga – u transparentnu, dvosmjernu komunikaciju sa potrošačima koja rezultira velikom sviješću o brendu, prodajom i dugoročnom lojalnošću. Godine 2012., iSTUDIO je primljen u Facebookov Preferred Marketing Developers (PMD) program.
Od svog osnivanja, Socialnumbers servis je proširen, i trenutno pruža statistiku za Facebook stranice iz čitavog svijeta. Socialnumbers je globalni projekat koji se sprovodi u saradnji sa lokalnim partnerima iz različitih zemalja, kako bi ponudio još više informacija za pojedinačna tržišta.
U Crnoj Gori, partner iSTUDIA na ovom projektu od januara mjeseca je Digitalizuj.Me. Digitalizuj.Me je pokret zasnovan na entuzijazmu grupe ljudi koji imaju zajedničku želju da okupe postojeće zajednice iz digitalnog svijeta u Crnoj Gori i da podstaknu njihov razvoj kroz razgovor i razmjenu znanja i iskustava. Cilj pokreta je podizanje svijesti o ulozi i značaju digitalnih načina komunikacije i internet trendova.