Samit mladih je događaj koji Svjetska banka organizuje od 2013. godine sa ciljem da se mladi uključe u najbitnije teme današnjice. U pitanju je interaktivni dvodnevni događaj koji će se održati 02. i 03. decembra u Vašingtonu. Ovogodišnja tema je Pametniji gradovi za otpornu budućnost.
Primarni ciljevi samita su:
Osnaživanje mladih za istraživanje inovativnih ideja za rješavanje razvojnih izazova;
Pružanje alata za razvijanje i uključivanje u uspješne projekte;
Promovisanje dijaloga između mladih, Svjetske banke i drugih ključnh stejkholdera na globalnom nivou.
Samit uključuje govore, diskusije stejkholdera kao i panele na kojima će eksperti razmjenjivati mišljenja na date teme. Prisutni će imati priliku da na Innovation Marketplace-u razgovaraju sa liderima industrije, kao i da uče o partnerskim organizacijama kroz interaktivne izložbe.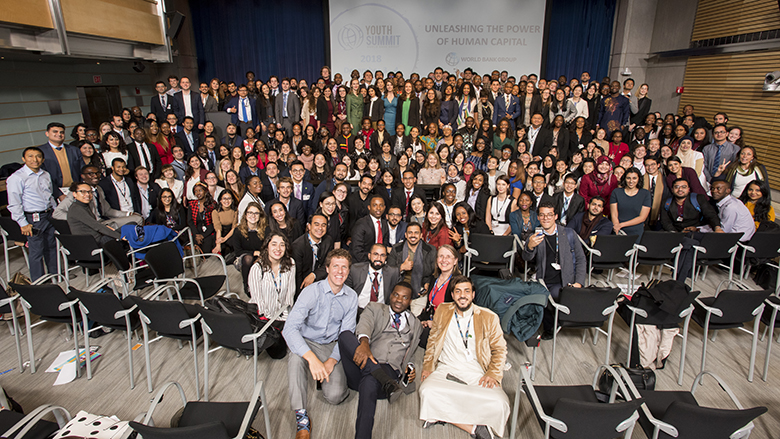 Novina ove godine je učenje kroz rad i to kroz Smart City Solutions Case Challenge. Tokom trajanja samita svi učesnici će steći znanje o glavnim izazovima i prilikama koje se javljaju tokom razvijanja pametnog grada, i to kroz timski rad i simulaciju. Tokom sesija, koje će voditi priznati stručnjaci, radiće se na razvijanju i predstavljanju rješenja.
Ukoliko imate ideju kako da iskoristite tehnologiju i izgradite održive i inkluzivne gradove za milion stanovnika do 2030., prijavite se za Youth Summit Competition!
Više informacija o samom takmičenju, kao i forme za prijavu za samit, Smart City Solutions Case Challenge i Youth Summit Competition možete naći na linku. Prijave su otvorene do 06. oktobra!