Organizacioni tim jedne od najvećih marketing konferencija u Jugoistočnoj Evropi, Spark.me, koja se održava 28. i 29. maja, u Bečićima, je objavio ime novog potvrđenog Spark.me govornika. Radi se o Frenku Gruberu (Frank Gruber) – preduzetniku, novinaru, i biznis anđelu iz Las Vegasa/Vašingtona.
Gruber je osnovao Tech Cocktail 2006. godine sa željom da ojača startap scenu u Čikagu kroz organizaciju serija događaja za startapove. Vremenom je kompanija promijenila naziv u Tech.Co i postala medijska kompanija koja se bavi objavljivanjem sadržaja i organizacijom događaja za startapove, preduzetnike i zaljubljenike u nove tehnologije, i broji više miliona čitalaca širom svijeta. Gruber je od strane časopisa "Forbes" proglašen za jednog od najpovezanijih ljudi u svijetu tehonologije, bio je nominovan za "Preduzetnika godine države Nevade" u 2013. godini, i tri puta za redom je prepoznat kao "Tech Titan" od strane časopisa "Washingtonian", koji svake dvije godine objavljuje listu od 100 najuticajnijih ljudi lokalne tehnološke scene.
Gruber je autor knjige "Startup Mixology: Tech Cocktail's Guide To Building, Growing and Celebrating Startup Success". Tokom radnog angažmana u velikim medijskim kompanijama kao što su AOL, Tribune i Classified Ventures, Gruber je bio zadužen za stvaranje i pokretanje inovativnih proizvoda, a učestvovao je i lansiranju startapova kao što su Trankfulfor, Slog Reporter i mnogi drugi. Njegovi novinarski članci su objavljivani u nekim od najčitanijih medijskih publikacija, kao što su Tech.co, TechCrunch, Fortune i The Huffington Post. Gruber se nalazi i u ulozi startap savjetnika velikog broja startapova, među kojima su najzapaženiji TurboAppeal, Zuldi i Umba.
U toku su i prijave za Spark.me startap takmičenje. Pobjednička ekipa će dobiti priliku da predstavi svoj projekat vodećim svjetskim investitorima i medijima u TechCrunch Disrupt "Aleji preduzetnika" u San Francisku. Učešće u Spark.me startap takmičenju je otvoreno za sve startapove koji su nastali nakon 20. septembra 2014. godine (bez obzira da li su formalno registrovani kao preduzeće ili ne), i koji su do sada primili investicije u ukupnom iznosu manjem od 2,5 miliona dolara. Ovo su uslovi koje TechCrunch postavlja kako bi bilo moguće učestvovati u TechCrunch Disrupt "Aleji preduzetnika". Sve što bi zainteresovani startapovi trebalo da urade kako bi se prijavili za Spark.me startap takmičenje jeste da popune prijavnu formu na adresi http://spark.me/2016/startups/, nakon čega će proći kroz prvi krug selekcije. Rok za prijavu je 4. maj 2016. godine. Spisak deset najboljih startapova, koji su prošli prvi krug selekcije i koji će imati priliku da se predstave međunarodnom žiriju na Spark.me konferenciji, biće objavljen na zvaničnom sajtu konferencije, www.spark.me, 11. maja 2016. godine.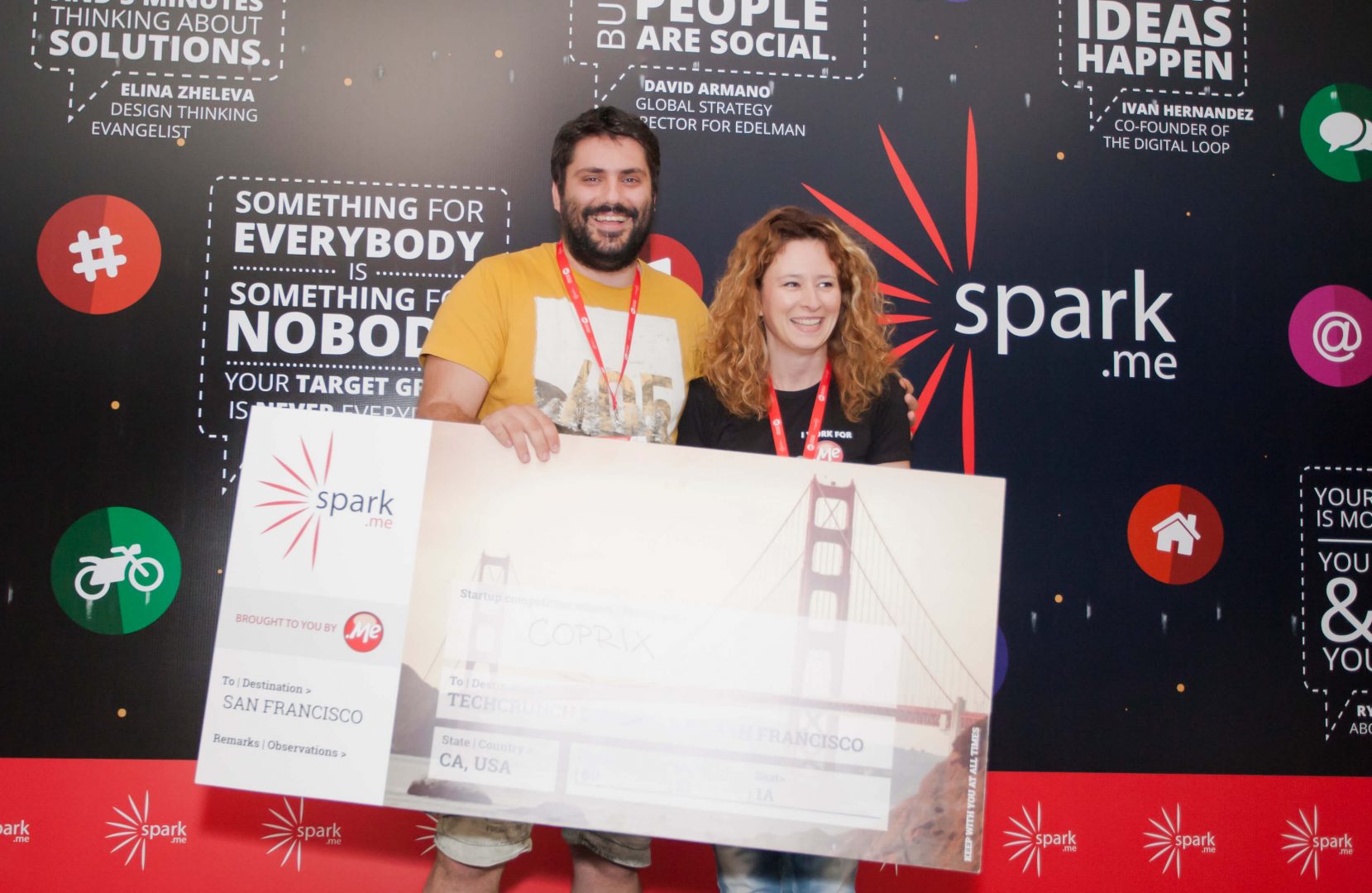 Spark.me je konferencija koja nudi brojne šanse za biznis i koja okuplja lidere iz poslovnog svijeta, svijeta tehnologije i marketinga, startapove i ljude željne znanja. Riječ je o interaktivnoj konferenciji koja je dizajnirana da podstakne kreativnost učesnika, da im omogući da unaprijede svoje znanje zahvaljujući međunarodno priznatim govornicima, da im pomogne da unaprijede svoje poslovanje, kao i da osmisle i započnu nove poslovne poduhvate.
Puna cijena karte za konferenciju Spark.me je 250€, ali je u toku promotivna ponuda koja traje do 11. aprila, i koja zainteresovanima omogućava da svoju kartu nabave po cijeni od 150€, odnosno 70€ ukoliko se radi o studentima. Studentske karte, kao motivacija za sve mlade željne znanja, su namijenjene studentima redovnih, postdiplomskih i doktorskih studija, koji su mlađi od 27 godina, kao i svima onima koji će diplomirati u toku 2016. godine.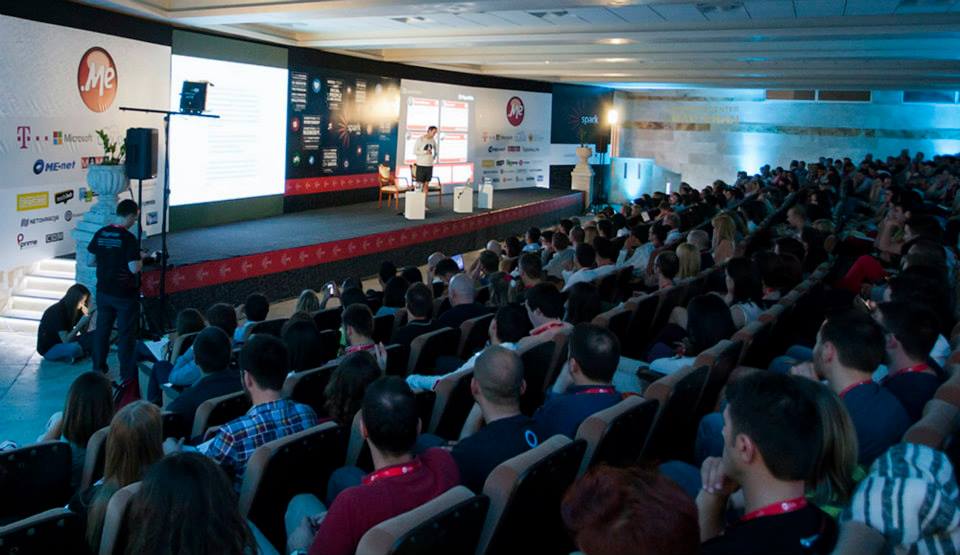 Konferencija Spark.me održaće se po četvrti put, 28. i 29. maja, u hotelu Mediteran u Bečićima, pod organizatorskom palicom kompanije doMEn d.o.o, agenta registracije nacionalnog .ME domena. Više informacija o konferenciji, potvrđenim predavačima i Spark.me startap takmičenju možete saznati na zvaničnom sajtu konferencije na adresi www.spark.me, na Facebook stranici i na Twitter profilu.