U prethodnim blog postovima smo se potrudili da vam približimo temu ovogodišnjeg Hakatona, damo određene smjernice za izradu edukativnih aplikacija, kao i primjere koje možete iskoristiti kao inspiraciju. U ovom postu ćemo se fokusirati na identifikaciju i prevazilaženje faktora koji mogu uticati na to da djeca ne usvoje sadržaj koji je predviđen aplikacijom.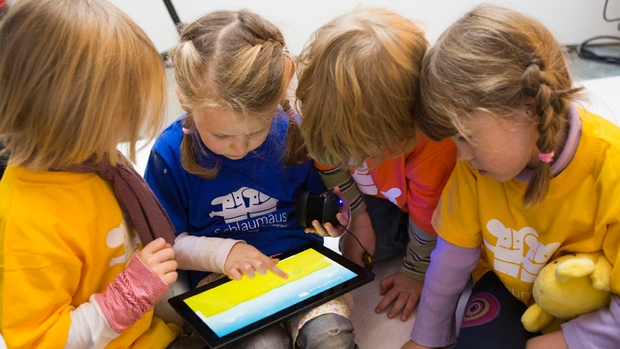 Najveći izazov – Edukativni sadržaj
Preporučujemo vam da, na samom početku razrade vaše ideje, donesete odluku o edukativnom sadržaju na kojem će aplikacija biti zasnovana, a koji, kao što smo već rekli, može biti u skladu sa postojećim nastavnim programom za prvake, ali može biti i nešto potpuno novo.
Zašto insistiramo na ovome? Najveći izazov sa kojima se kreatori aplikacija najčešće suočavaju jeste način na koji će edukativni sadržaj biti predstavljen u aplikaciji. Naime, mora se uzeti u obzir način na koji djeca najčešće koriste aplikacije. Ona se, po pravilu, kroz aplikacije kreću vrlo brzo, prelazeći sa jedne aktivnosti na drugu, bez određenog redosleda.
Ovo ne predstavlja problem ukoliko je cilj da djeca savladaju jednu aktivnost koja je obrađena kroz nekoliko scenarija. Problem nastaje kada aplikacijom želimo da obuhvatimo povezani sadržaj koji je predviđen da se progresivno usvaja. U tom slučaju se preporučuje uvođenje nivoa i podnivoa koji će prirodno usmjeravati dijete kroz aplikaciju.
Potencijalne barijere usvajanju znanja 
Nakon što donesete odluku o edukativnom sadržaju koji će biti sadržan u aplikaciji i napravite osnovni koncept aplikacije, preporučujemo vam da testirate svoju ideju u odnosu na najčešće barijere pri usvajanju znanja koje se znaju javiti i u najbolje osmišljenim aplikacijama!
Istraživanje Michael Cohen Grupe, naručeno od strane Ministarstva obrazovanja SAD, je pokazalo da postoji nekoliko faktora koji mogu uticati na to da dijete ne usvoji znanje koje je aplikacija zamišljena da prenese:
Aplikacija nije prilagođena starosnom uzrastu djeteta. Kao što smo pomenuli prošli put, prilagođenost aplikacije uzrastu djeteta od ključne je važnosti! Naime, djetetova pređašnja iskustva sa sličnim uređajima i aplikacijama utiču na aktivnosti i sadržaj koji djeca smatraju zanimljivim i savladivim.
Aplikacija ima zbunjujući, neprijateljski ili neresponzivni korisnički interfejs. Aplikacija mora biti intuitivna – ona mora omogućavati djetetu da se samo kreće kroz aplikaciju i kroz zadatke, bez učestale pomoći nastavnika ili roditelja.
Aplikacija nema ugrađen sistem nagrađivanja ili pružanja povratne informacije o napretku djeteta. Dok je postojanje sistema nagrađivanja bitno jer motiviše dijete da nastavi interakciju sa aplikacijom, izuzetno je značajno da se fokus djeteta skrene sa subjektivnog osjećaja dobitka ili gubitka na povratnu informaciju o sopstvenom napretku. Dizajneri aplikacije posebno moraju obratiti pažnju da se dijete koje ne uspije da izvrši zadatak ne obeshrabri povratnom informacijom koju dobije od aplikacije, bilo da je ona data zvukom ili znakom. Najbolje dizajnirane aplikacije djeci pružaju povratnu informaciju o sopstvenom napretku, kao i osjećaj da je isti prepoznat.
Aplikacija nema jasne ciljeve. Pokazalo se da djeca jako brzo gube interesovanje za aplikacije koje nemaju jasan cilj. Štaviše, aplikacije koje nemaju cilj ne mogu imati ni komponentu prepoznavanja napretka djeteta.
Aplikacija ima previše elemenata koji odvlače pažnju od zadatka koje dijete treba da obavi. Svi elementi koji privlače pažnju djeteta moraju biti u službi usmjeravanja djeteta da se kreće kroz aplikaciju na način na koji je to predviđeno njenim dizajnom.
Aplikacija nema prostor predviđen za "odmor dlanova". Primjeri neuspješnih aplikacija uključuju one čiji je interfejs neprilagođen dimenziji dječjih ruku i koji nema određen dio ekrana na koji djeca mogu povremeno nasloniti svoje dlanove bez slučajnog aktiviranja neke od komandi.
Sada, kada je vaša ideja izvojevala pobjedu i nad ovim poslednjim testom, preostaje vam samo da dođete da je prezentujete u subotu, i da, sa svojim timom, radite na njenom razvoju!
Ukoliko vam je potrebno još malo inspiracije, ovdje možete naći još primjera dobrih edukativnih aplikacija, kako za osnovnu, tako i za srednju školu. Naravno, ukoliko imate pitanja, ne oklijevajte da nam se obratite mejlom na: contact [at] hakaton [dot] me.
Još jedna bitna stvar! 🙂 Microsoft je Hakatonu velikodušno izašao u susret! Ova kompanija je svim timovima, za vrijeme takmičenja, obezbijedila tablet za testiranje aplikacije, a pobjedničkom timu je obezbijedila i po jedan tablet za svakog člana, kao nagradu!
Vidimo se u subotu! 🙂