LeWeb '11 – Google i Virgin Galactic
Da zaključim izvještaj sa prvog dana LeWeba sa kompanijama Google i Virgin Galactic.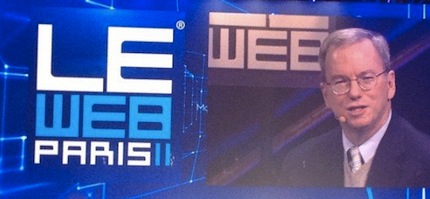 Google je predstavio verziju 4.x svog Android operativnog sistema za mobilne telefone, pod imenom "Ice Cream Sandwich",  koja donosi gomilu novosti. Widgeti će dodatno da vam zatrpaju ekran i iskreno govoreći, nemam pojma kog đavola Google insistira na njima kada nam je ekran tako mali. Ali Google ih gura – dobijaju istu važnost kao i aplikacije.
D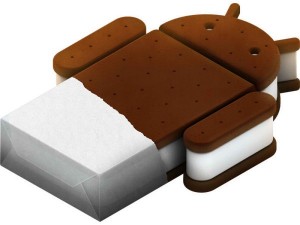 ijeljenje sadržaja putem društvenih mreža je sada dio operativnog sistema. Očigledno je okidač bio Appleov potez sa integrisanjem Twittera u iOS, samo što sada Android ima implementiranu svaku moguću društvenu mrežu. Treće, ono šta sam, na Twitteru, nazvao "pipni me" je mogućnost da prenesete sadržaj ekrana sa jednog na drugi telefon. Nevjerovatna mogućnost sa fenomenalnim doživljajem. Sve što treba da uradite je da naslonite leđa o leđa dva telefona i da tapnete na ekran telefona sa kog šaljete sadržaj. Posle toga se dešava magija. Eric Schmidt, predsjednik borda direktora kompanije Google kaže – "Mi se vraćamo telefonu kao uređaju za komuniciranje, a ne uređaju koji je računar". Koliko su u pravu i koliko će uspjeti ostaje da se vidi…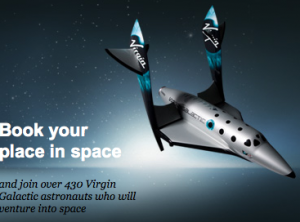 Virgin Galactic, san jednog od najvećih sanjara današnjice, Richarda Bransona, čovjeka koji je toliko snova pretvorio u stvarnost da je za to dobio i titulu "Sir" u Velikoj Britaniji. Prije nekoliko godina Virgin Galactic je izgledao kao utopijski projekat. Danas je to sve samo ne utopija. Već sada imaju listu čekanja formiranu za letove u svemir, a testiranja su, vjerujem, u završnoj fazi.
Moram priznati sjajan prvi dan LeWeba sa sjajnim završetkom – obećanjem da će komercijalni "niskotarifni" (low-cost) letovi u svemir postati stvarnost.
Photo credit: Engadget
Autor: Predrag