Prije svega nekoliko godina, često se pisalo o nedovoljnoj upotrebi platnih kartica. Kako se broj pogodnosti koje njihova upotreba nudi povećavao, tako je rastao i broj osoba koje ih svakodnevno koriste. Možemo reći da su nas možda malo i prinudili da ih koristimo s obzirom na to da, na primjer, bez platne kartice ne možemo kupiti avionsku kartu kod low-cost avio prevoznika, a naravno da i svi volimo da naručujemo sa sajtova kao što su AliExpress (po mnogo nižim cijenama nego na našem tržištu). Elem, danas možemo reći da smo problem neupotrebe platnih kartica prevazišli i da ih sve veći broj građana svakodnevno koristi.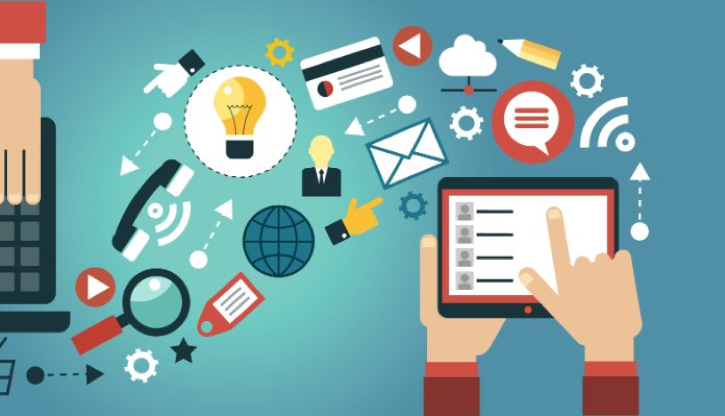 Izazov sa kojim se danas suočavamo je upotreba elektronskog bankarstva. Gotovo sve banke na našem tržištu, uz malu nadoknadu ili određen paket, nude mogućnost elektronskog / web / mobilnog bankarstva. Ne tako veliki broj građana upoznat je da, osim jednostavnosti, korišćenje ovog vida bankarstva nudi uštede – što vremena, što novca. U zavisnosti od banke, provizije koje se naplaćuju za određene transakcije manje su od 20 do 50 odsto od provizija koje se naplaćuju ako plaćamo na šalteru banke/pošte.
E-banking platforme koje sam imala priliku da koristim uglavnom su bile vrlo jednostavne. Neke od prednosti koje sam lično prepoznala su: 
U svakom trenutku imate uvid u stanje na računu;
U par klikova možete napraviti pregled svih transakcija po računu;
Možete sami kod kuće odštampati listing (pregled plaćanja za određen period);
Jednostavno možete prenijeti novac sa jednog računa na drugi (na primjer devizni račun ili račun kartice);
Bez odlaska u banku možete platiti svoje mjesečne račune (u bilo kojem trenutku možete ponovo odštampati dokaz o uplati, što će smanjiti stres ukoliko ste neki račun platili, izgubili uplatnicu, a uplata iz nekog razloga nije proknjižena);
Za plaćanja koja se ponavljaju iz mjeseca u mjesec možete napraviti šablone koji će vam dodatno uštedjeti vrijeme;
Neke banke nude i mogućnost promjene limita na kartici.
Da, sve ovo je moguće uraditi dok pijete jutarnju kafu ili iz svog toplog doma, uz uštedu novca i bez gubljenja vremena čekanjem u redu.

Tarife su definisane od strane Centralne banke, a banke su ih korigovale u skladu sa njihovom poslovnom politikom. Za sve banke koje posluju na teritoriji Crne Gore tarife možete naći ovdje. Realizacija naloga takođe zavisi od platnog prometa koji je definisan od strane Centralne banke. Radnim danima nalozi se verifikuju u 11:15, 13:15 i 14:00 časova, a vikendom samo pijedine banke (i to subotom) nude mogućnost plaćanja, u suprotnom, nalog će biti verifikovan u ponedeljak (prvi sledeći radni dan).
Nadam se da ćete bar razmisliti i raspitati se u svojoj banci o ovoj usluzi, jer su njene prednosti zaista velike i vjerujem da će vam bar malo olakšati svakodnevne aktivnosti. Budite slobodni da u komentarima podijelite sa nama vaša iskustva sa ovim vidom bankarstva, a rado ćemo odgovoriti i na sva vaša pitanja ukoliko imate bilo kakve nedoumice. 🙂