Udruženje studenata informatike FONIS, uz podršku Fakulteta organizacionih nauka, Microsoft Srbije i brojnih sponzora, po drugi put organizuje takmičenje pod nazivom "Start 2.0" (www.start.org.rs) u cilju podizanja svesti novih informacionih tehnologija u Srbiji i kreiranja aplikacija za operativni sistem Windows 8.1.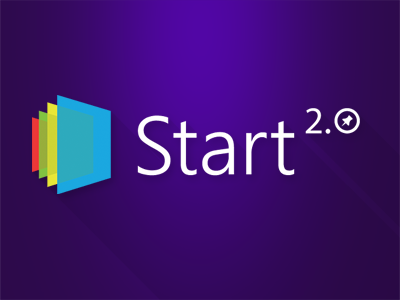 Projektu Start 2.0 predstoji projekat "Road to Start" koji predstavlja uvod u Start hakaton. Svi zainteresovani moći će da učestvuju u radionicama koje su vezane za aktuelne Microsoft tehnologije uz izradu nekoliko aplikacija i da saznaju relevantne podatke o predstojećim projektu. Zbog nemogućnosti organizovanja Road to Start-a u više gradova Srbije, ideja nam je da obezbedimo i online pristupradionicama, kao i pisane materijale koji će se naći na našem sajtu.  Više o vremenu i mestu održavanja radionica možete pogledati na stranici Road to Start.
Na samom takmičenju, koje je u formatu hakatona, učestovaće osam ekipa od po tri programera do 27 godina starosti u razvoju Windows 8.1 aplikacija, za šta će na raspolaganju imati 24 sata.
Windows 8.1 aplikacije mogu da se razvijaju uz pomoć: JavaScript/HTML5, C#, VB.NET ili C++. Svim učesnicima je obezbeđen prostor za rad sa pristupom internetu, vreće za spavanje, hrana i osveženje. Pobednički tim očekuju vredne nagrade!
Vreme održavanja projekta je od 21-23. marta 2014. godine na Fakultetu organizacionih nauka.
Više o samom takmičenju i propozicijama takmičenja, možete saznati na zvaničnom sajtu projekta, gde se svi zainteresovani studenti i programeri mogu prijaviti za učešce na takmičenju ili prisustvo na radionicama. Prijave su otvorene! Takođe se informišite na našim Facebook stranicama – FONIS i Start Conference, kao i Twitter nalozima @startorg i @fonis_fon.
Budite deo zajednice koja menja Srbiju i pozitivno utiče na njenu svest. Prijavite se i učestvujte u zajedničkom poduhvatu kreiranja Windows 8.1 aplikacija!
Autorka: Ana Dimitrijević