#RodjUp – Drugi rođendan TweetUp druženja u Crnoj Gori
Tviteraši iz Crne Gore su obilježili dvije godine od organizovanja prvog TweetUp druženja. Zvanično, to je bilo godišnje okupljanje podgoričkih tviteraša, ali su zapravo bili prisutni tviteraši iz nekoliko crnogorskih gradova, pa čak i iz SAD, tako da ne možemo reći da je baš bio TweetUpPg.

Druženje je organizovano u El Loco Pubu u Bloku 5, što je možda bio propust kada se uzme u obzir veličina lokala i broj tviteraša koji je došao, ali imalo je i to svojih draži – sada možemo da kažemo da je bilo toliko ljudi, da nisu mogli svi ni da stanu. 🙂 Šalu na stranu, zaista je bilo mnogo tviteraša i iskoristio bih ovu priliku da se, u ime cijele ekipe koja je organizovala UP, izvinim svima koji nisu uspjeli da se uguraju. Sledeće godine organizujemo na otvorenom prostoru (šala).
Pojavilo se dosta novih tviteraša, starih koji nikada nisu bili na UP-u, a naravno i budućih koji su nakon dobrog provoda počeli da razmišljaju o otvaranju naloga. Jedna od njih je i Anja Zagorac koja je maksimalno iskoristila svoje vokalno instrumentalne sposobnosti da napravi odličnu atmosferu.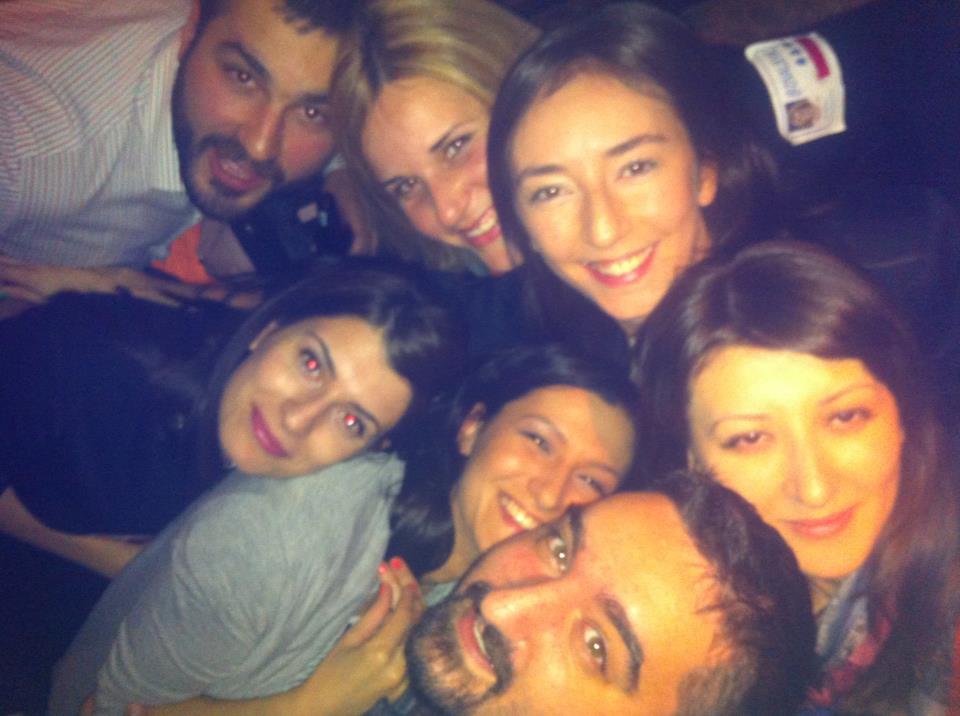 Počelo je laganom pričom stare ekipe koja je ovu priliku iskoristila i da na dalek put isprati svog voljenog člana @zivaljevic, koja odlazi u hladnu Norvešku jer je tako u mogućnosti (tviteraši znaju kakve su to mogućnosti), a završilo fenomenalnom žurkom. Kako su tviteraši počeli da pristižu, tako se i atmosfera zagrijavala. U jednom trenutku smo ostali i bez naljepnica na kojima smo pisali svoja imena. Ruku na srce, za to je najviše zaslužan Ivan Blažević (@IvanBlaz3vic) koji je, nakon saznanja da @zivaljevic odlazi, TweetUp naljepnicama brisao suze.
Pilo se, pjevalo se, a na moju veliku žalost, malo se i blamiralo. Stara ekipa me je zapravo natjerala da uzmem gitaru i zasviram "Aprilske noći" u sred decembra. Hvala @mmmatryoshka, @Sunny_Me_, @dragan_r i @iMajer što su se latili mikrofona, pa "svijetla reflektora" nijesu bila uperena ka meni. Taj poduhvat je zabilježen video zapisom, ali ćete imati priliku da vidite samo jedan mutni screen shot, a uz to i par mutnih fotografija, jer ovog puta smo bili pametni, pa niko nije nosio fotoaparat.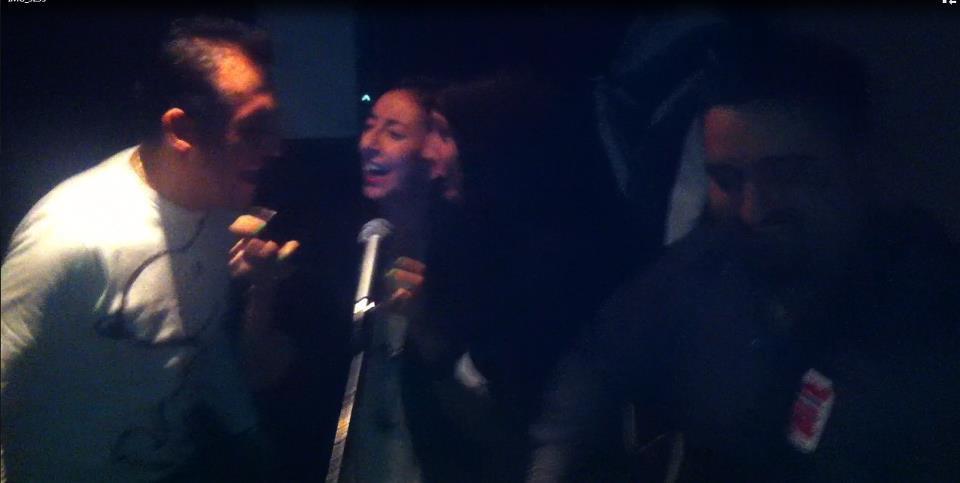 Bilo je dosta mlađih snaga koje su, kako su sami rekli, bili puni pozitivnih utisaka. Sonja Bečanović (@Becanovic ) je oduševljena atmosferom, jer znajući čime se pojedini ljudi bave (od đaka do profesora i doktora), očekivala je malo drveniju atmosferu. Bilo je i onih koji su izjavili da ih Twitter toliko i ne zanima, jer im je dosadan, ali da vole TweetUp. 🙂
I da ne dužim mnogo priču, niko vam nije kriv što niste došli, ali ima krivih što niste mogli da uđete (ups).
Za sve koji ne znaju, TweetUp je offline druženje korisnika Twitter mreže, koje se organizuje svakog prvog četvrtka u mjesecu, pa dođite i družite se. Ko god ima ideju za TweetUp, može da organizuje, tako da nema potrebe da čekate nekog drugog.
Do nekog novog druženja – pozdrav.
Autor: Marko Đikanović