Nije lako pronaći savršenu aplikaciju za sve te ToDo liste koje svakodnevno pravimo… čuj mene svakodnevno… iz časa u čas! Neke od task menadžment aplikacija odgovaraju jednom tipu ljudi, dok će druge pronaći mesto na zaslonu ekrana u rukama potpuno drugačijih korisnika. Ali dozvolite da vas upoznam sa svojim novim prijateljem.
Njegovo ime je MarkO i dolazi nam iz susedne Makedonije. Kompanija CodeWell, koja se razvojem mobilnih aplikacija bavi već tri godine, upustila se u novi projekat stvaranja savršene ToDo aplikacije. Nagrada Stirya Community Award na jednom od najjačih startup takmičenja u Evropi, Pioneers festivalu u Beču, potvrda je da su na pravom putu.
Zašto MarkO?
MarkO vam omogućava da svoje zadatke unosite tekstualno ili glasovno, u vidu lista. Ništa specijalno, već čujem kako nabrajate makar 10 aplikacija sa sličnim funkcionalnostima. Šta je to zbog čega će MarkO postati Gospodin Produktivnost ove godine?
Koliko puta do sada vam se desilo da pravite prženice za doručak da biste utrošili hleb koji ste oboje kupili juče? Ne brinite, od sada prženice jedete samo kada im se uželite, jer vam MarkO dopušta da sinhronizujete zadatke sa svojim prijateljima.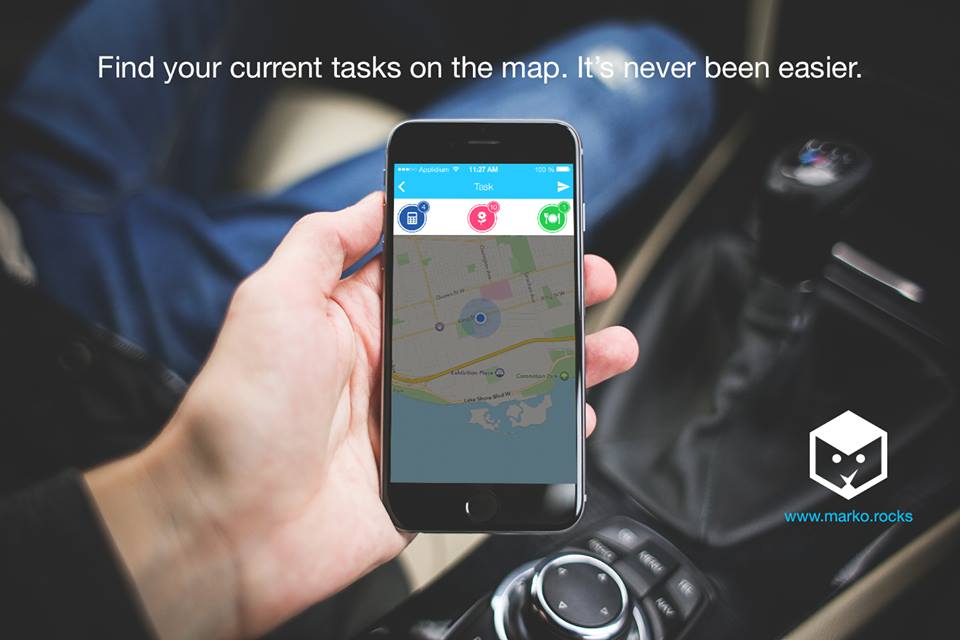 Već tri puta prolazim pored banke i zaboravljam da platim račun. Zvuči poznato? I tom problemu MarkO staje na kraj zahvaljujući svojoj geo-lokacijskoj funkcionalnosti. Jednostavno postavite zadatak i podesite podsetnik za svaki put kada prođete pored mesta gde zadatak možete da izvršite. I svaki put kada prođete pored supermarketa na putu do kuće, MarkO će vas podsetiti na vreme da možete svoju trgovinu namirnica da obavite tu, ili u baš određenom marketu:
1. korak – kreirate zadatak
2. korak – odaberete kategoriju mesta izvršenja zadatka
3. korak – pustite da MarkO brine o svemu
A kakva bi to savremena aplikacija bila kada ne bi imala mogućnost sinhronizacije sa drugim uređajima. OK, that's sooo 2014.. MarkO aplikaciji možete pristupiti i kroz Android Wear gadžete.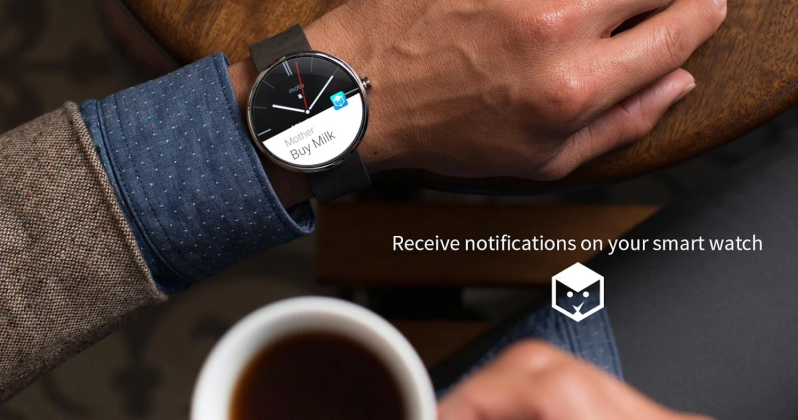 Sviđa vam se? Moram priznati da sam se ja zaljubila! 😉 Androidaši, aplikaciju možete skinuti na Play Store, a uskoro će biti dostupna i za Jabukaše, ne brinite… 😉