5 stvari o kojima treba da vodite računa kada pravite svoj infografik
Ja baš volim stripove i slikovnice i uopšte knjige sa slikama 🙂 (ali se pomalo i stidim da to kažem), jer zaboga, slika govori više od hiljadu riječi. Vjerovatno zbog toga strašno volim ovu novu modu predstavljanja proizvoda, istorije i statističkih izvještaja infograficima. Prosto oduševljeno jezdim internetom tražeći nove. Čak se može reći da sam i kolekcionar (pogledajte moj Pinterest board). Naravno, ćutim o tome jer nisam sigurna da je to baš zdravo. 😉 U poslednje vrijeme samo smišljam kako da ubacim svoje noćne more od 30 strana gustog teksta (čitaj: izvještaje), u neki simpatični infografik.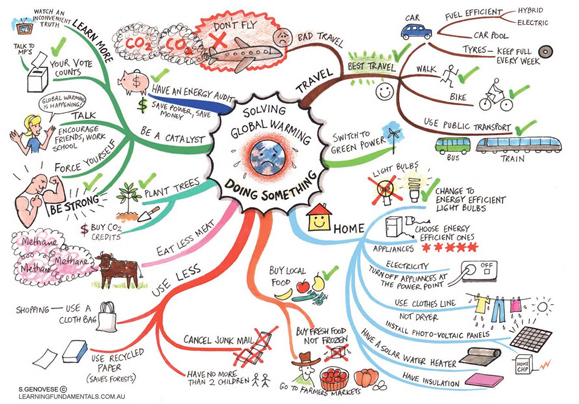 Prije par dana sam krenula u izviđanje i pripremu svog prvog infografika. Napominjem da nisam dizajner, nego samo neko ko mora da napiše izvještaj. Valjda već sami znate kakvi ste s bojama i uopšte dizajnom, pa ćete na osnovu toga znati da li da samo radite na sadržaju ili i na slaganju slike. Sadržaj je ono što je važno. Infografik treba da bude lagan za "čitanje", razumljiv, i mora da nosi važne informacije. Dakle, evo odakle da počnete: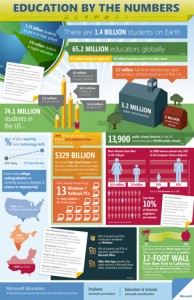 1. Neizbježna olovka i papir – nacrtajte kostur toga što želite da prikažete. Ako se radi o tzv "timeline-u" zabilježite važne datume i događaje po redu. Smislite da li želite da koristite standradne čovečuljke za prikaz statističkih podataka i mape ili samo rukom crtane vesele crteže, ili pak fotografije. Uvijek je dobro da pregledate primjere i templejte, jer vam mogu dati ideju kako da predstavite svoje misli.
2. Smislite boje – bez obzira na to jeste li dizajner ili ne, morate imati određene boje. Da li želite da vaš infografik bude šareni niz događaja, ili ćete koristiti staru dobru trobojku? U svakom slučaju jako je važno da bojama odredite vrste događaja, jer će se tako redosled i smisao lakše pratiti.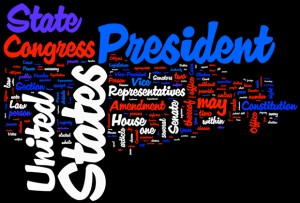 3. Grafici – ili slike koje koristite, takođe bez obzira na to jeste li dizajner ili ne, moraju da imaju smisao. Ako radite na statističkom infografiku koristite što više chartova, najviše dva tipa, sa istim bojama, i obavezno ostavite mjesto za legendu. Za demografske podatke najbolje je da koristite mape. Ako želite da prikažete podatke sa Facebooka ili Twittera probajte Visual.ly. Odličan alat je i Wordle, koji radi sa tipografijom. Često se nude i razni alati za crtanje grafikona i chartova, ali ja sam više za stari dobri Excel. Možete probati i sa Tableau, i sa Google Public Data ako vam trebaju neki globalni podaci.
4. Istraživanje i podaci – možda je ovo malo viška da se kaže, i možda je trebalo prvo da
se kaže, jer pretpostavljam da već znate zašto želite svoj infografik, i da ste smislili što stavljate tamo, ali evo: vodite računa da date važne informacije, statističke podatke, ili redosled događaja, ili da barem prenesete poruku, jer vam inače infografik ničemu ne služi. 🙂 Vodite računa o ciljnoj grupi, kome se obraćate, koliko oni znaju, što ih zanima, i u skladu sa tim odredite sve što je gore rečeno (boje, slike, količinu podataka i kompleksnost prikaza).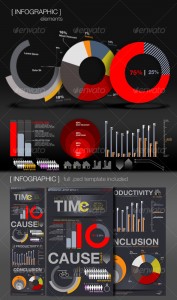 5. Znanje i tok misli – u stvari prikazivanje znanja – možete da imate koncentrični prikaz (u sredini najvažnije – vizuelno dobro istaknuto, okolo se šire ostale važne stvari, što ste dalji od centra, sve je manji značaj). Ako imate horizontalni prikaz – treba da vodite računa o dedukciji čitaoca, o toku misli, tako da je najvažnija stvar rečena na početku, skroz lijevo ili na kraju skroz desno. Vertikalni su uglavnom najzastupljeniji, samo nemojte da se rasteže na deset strana.
Dobre alate za kreiranje infografika je, po mom iskustvu, dosta teško naći, ili nisu besplatni. Međutim, u preporučene se svakako ubraja Piktochart aplikacija koja, premda dosta ograničavajuća, nudi par besplatnih templejta koje možete da izmanipulišete tako da na vizuelno prijemčiv način prikažu vaše podatke. Dobar alat za prikazivanje vaše aktivnosti na Faceboku je GetAbout.Me (koji, nažalost, nije dostupan za fan stranice već samo za lične profile). Pored gomile zabavnih, iako možda ne presudno bitnih podataka, nudi vam i ocjenu aktivnosti na ovoj društvenoj mreži (spremite se, može da bude mnogo niža od očekivane).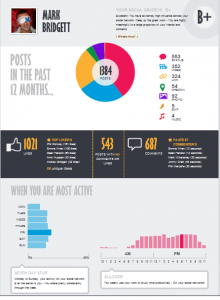 A onda naletim na članak na ReadWriteWebu – Zašto je vaš infografik zlo i tri načina kako da to ispravite. Tu se u osnovi govori da postoje infografici koji su vrlo primamljivi za "čitanje" i koji govore interesantne priče, na čak mnogo bolji način nego što to pisani tekstovi mogu. Ali i da se autor nada da je ovaj talas "vizuelnog" na internetu u kojem je skoro svaka priča ispričana kroz infografik, samo prolazna.
Gail Granger smatra da mi postajemo društvo hiperaktivnih, bučnih idiota. Možda… Ja ipak više
volim slike. Naravno sve u svojoj mjeri. 🙂 Dobar infografik ne treba da zbuni publiku ni da ih učini idiotima. Treba da imaju osjećaj da je štivo lagano za "čitanje" ali da ipak uđu u suštinu i da zapamte ponešto. Ako imate dobrog dizajnera, još bolje.
photo credit: http://spyrestudios.com/