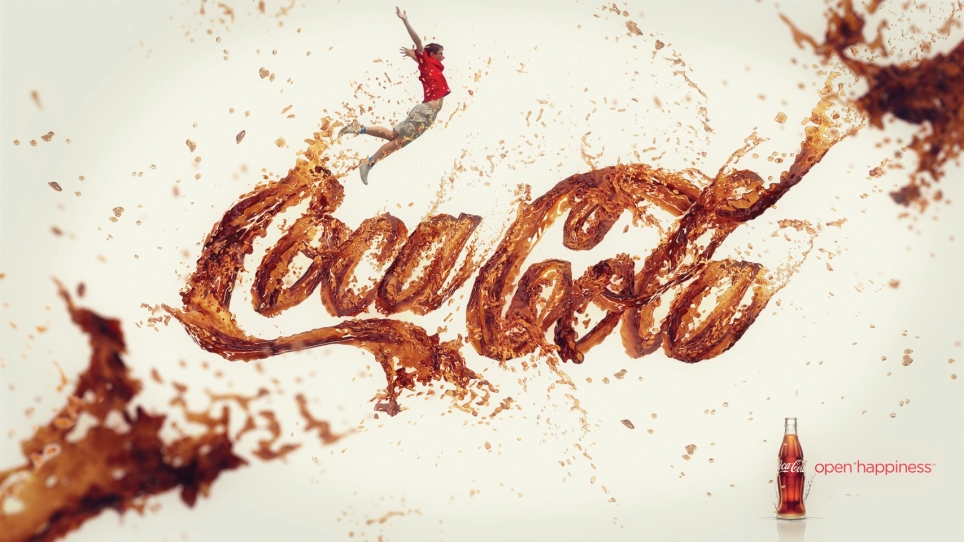 1. Coca-Colin brend (81,6 milijardi dolara) je vredniji od svih sledećih brendova ZAJEDNO – Pepsi (19,1), Budweiser (13,0), Nescafe (11,4), Nestle (8,0), Starbucks (5,4), Jack Daniel's (4,9), Johnnie Walker (4,8), Smirnoff (4,6), Corona Extra (4,4) i Heineken (4,2)!
2. Coca-Colin logo je najprepoznatljiviji logo na svijetu – prepoznaje ga 94% svjetske populacije!
3. Međunarodno istraživanje koje je Coca-Cola naručila krajem 80-ih godina XX vijeka je pokazalo da je "Coca-Cola" druga najprepoznatljivija riječ na svim jezicima na svijetu, odmah iza riječi "OK".
4. Coca-Cola se prodaje u oko 200 država širom svijeta. Prema nezvaničnim informacijama, Coca-Cola se jedino ne prodaje na Kubi i u Sjevernoj Koreji.
5. Kompanija Coca-Cola proizvodi toliko različitih napitaka, da kad bi svakog dana popili po jedan od njih, trebalo bi vam preko devet godina da isprobate svaki (oko 500 brendova i oko 3.500 različitih napitaka).
6. Od oko 500 brendova koje kompanija Coca-Cola nudi, jedino je Coca-Cola dostupna u svih 200 država na čijim tržištima ova kompanija nastupa.
7. Procjena je da na svijetu postoji oko 3.000 brendova bezalkoholnih pića, a svega 33 brenda ima godišnji prihod veći od milijardu dolara. Od ta 33 brenda, Coca-Cola je vlasnik čak 15!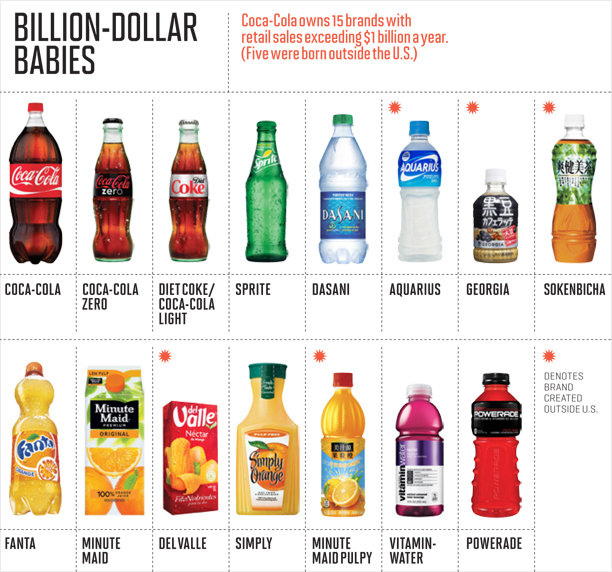 8. Oko 1,9 milijardi Coca-Cola u različitim oblicima (flaše, limenke, "na točenje"…) se popije svakog dana.
9. Kada bi se sve flaše Coca-Cole koje su ikada proizvedene stavile jedna do druge, stigle bi do Mjeseca i nazad, i tako preko 2.000 puta!
10. Kada bi se svi automati za prodaju Coca-Cole koji postoje na svijetu nasložili, zauzeli bi zapreminu četiri Empire State Buildinga iz Njujorka!
11. Coca-Cola ima veći godišnji budžet za oglašavanje (3,3 milijarde dolara) od Applea i Googlea ZAJEDNO!
12. Prosječan Meksikanac popije više Coca-Cole (665 godišnje) od prosječnog Amerikanca (399), Britanca (202), Kineza (32) i Indijca (9) ZAJEDNO!
13. Konzerva Coca-Cole tone u vodi, dok Diet Coke konzerva pluta na vodi.
14. Coca-Cola je kompanija koja ima najdužu saradnju sa Olimpijskim komitetom. Postala je partner Olimpijskih igara u Amsterdamu još 1928. godine, i bila je sponzor svih Igara nakon toga.
15. Originalna cijena Coca-Cole je bila pet dolarskih centi za jednu čašu.
16. Coca-Cola je prvo bezalkoholno piće koje je konzumirano u svemiru. Kosmonauti sa spejs šatla Challenger su 12. jula 1985. godine isprobali Coca-Cola "svemirsku limenku" (Coca-Cola Space Can).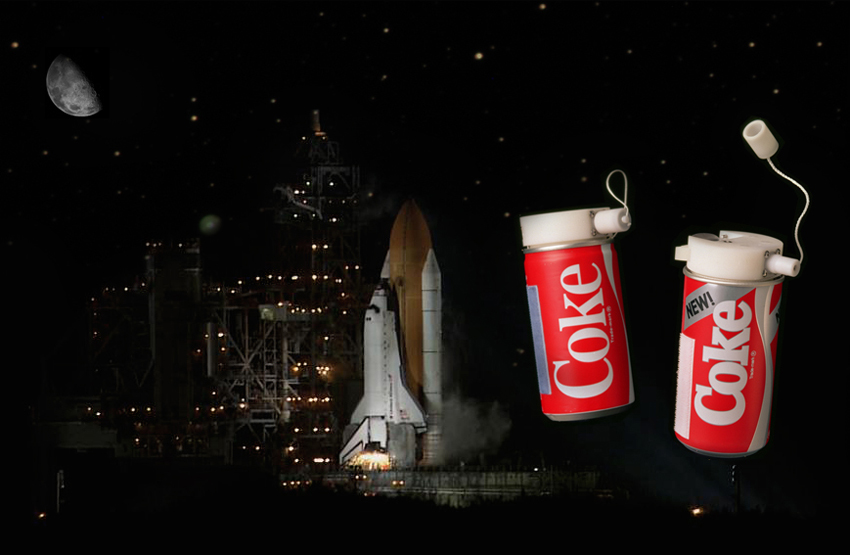 17. Coca-Cola Zero je nastala kao rezultat činjenice da su muškarci doživljavali Diet Coke kao "žensko piće", pa ne čudi što su reklamne kampanje za Coca-Colu Zero fokusirane na muškarce.
18. Prema nezvaničnim informacijama, postoje samo tri države na svijetu u kojima lokalni brend bezalkoholnog pića uspijeva da bude prodavaniji od Coca-Cola – to su Škotska (Irn-Bru), Indija (Thums Up) i Peru (Inca Kola). Interesantno je da je indijski Thums Up upravo u vlasništvu Coca-Cole.
19. U periodu od 1922. do 1933. godine, Coca-Cola je tri puta bila u poziciji da kupi kompaniju Pepsi, ali je svakog puta odbila ponudu.
20. Tri osobe, među kojima i Joya Williams, koji je bio zaposlen u Coca-Coli, su u maju 2006. godine pokušale da prodaju Pepsiju tajne informacije o Coca-Coli za 1,5 miliona dolara. Pepsi je prijavila ovaj slučaj Coca-Coli i FBI, a federalni agenti su narednog mjeseca u tajnoj akciji uhapsili sve tri osobe.
Napomena: Ovaj tekst je dio akcije Coca-Cola System – Bloggers Network.

Izvori:
http://adage.com/article/special-report-ideaconference/coca-cola-billion-dollar-brand/146778/
http://www.gurufocus.com/news/135725/coca-cola-ko-dividend-stock-analysis
http://www.businessinsider.com/facts-about-coca-cola-2011-6
http://www.livestrong.com/article/316876-why-does-coke-sink-diet-coke-float-in-water/
http://money.cnn.com/2006/07/05/news/companies/coke_pepsi/index.htm
http://www.olympic.org/sponsors/coca-cola
http://www.coca-colacompany.com/history/2008/02/coke-in-space-2.html
http://www.coca-colacompany.com/history/2008/10/cokes-early-inn.html
http://www.bestglobalbrands.com/2014/ranking/
Mark Pendergrast (2000). For God, Country and Coca-Cola. Basic Books. pp. 192–193.