U ponedeljak, 11. marta, održan je 54. po redu Digitalizuj.Me događaj pod nazivom "Važnost ranog STEM obrazovanja: projekat BBC Micro:bita u osnovnim školama u Velikoj Britaniji", a predavačica je bila Keris Grifits, kreativna direktorica BBC Learning-a. Događaj je organizovan u saradnji sa British Council Montenegro.
BBC Learning je zapravo dio BBC-a koji se bavi edukativnim projektima, a cilj projekta Micro:bit je da djeca uzrasta od 10 do 14 godina naprave svoje prve korake u programiranju. Svi misle kako je kodiranje odlična ideja, ali se veoma mali broj djece bavi njime. U prilog tome govori činjenica iz 2012. da je iz škole izašlo 82% djevojčica i 67% dječaka bez znanja iz programiranja, a do sledeće godine će se, samo u Velikoj Britaniji, proizvesti milion novih programerskih radnih mjesta.
Cilj Micro:bita, u krajnjem, nije samo da nauči i motiviše mlade da se bave programiranjem, već i da podstakne kritičko razmišljanje, kreativnost i inovaciju.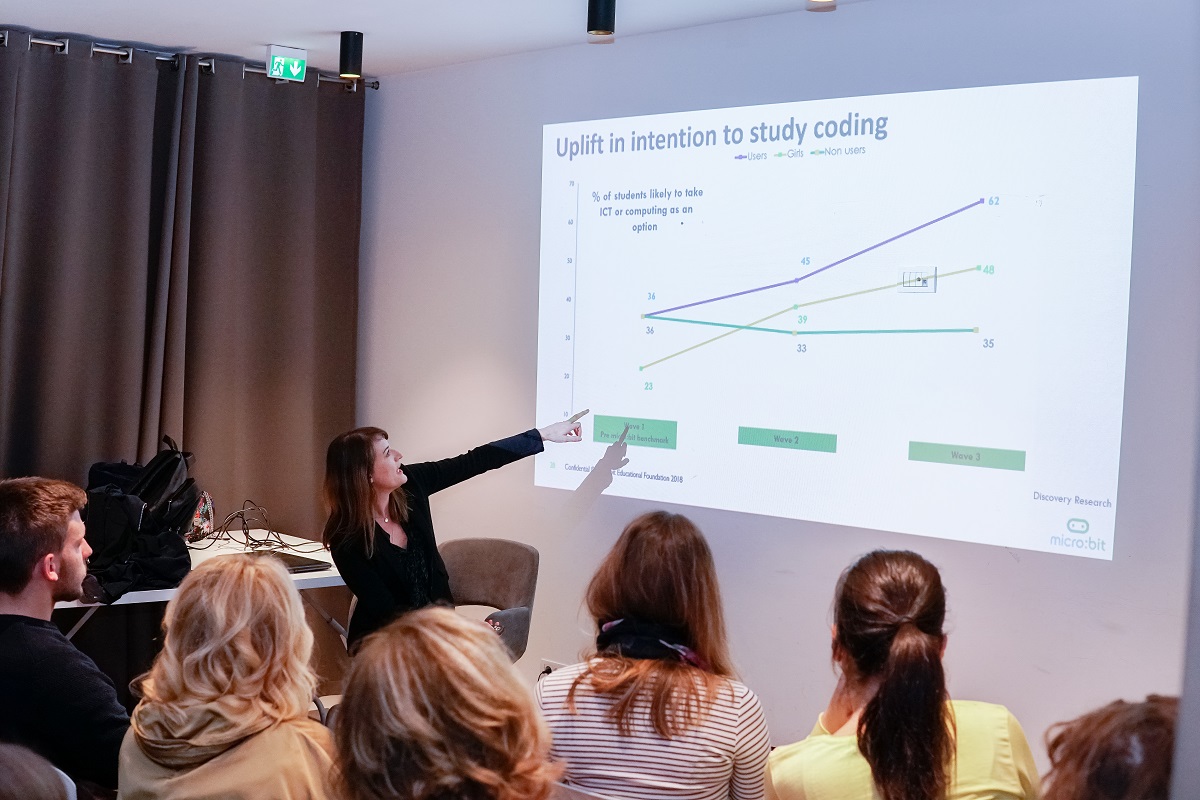 A sada, da odgovorim na pitanje koje ste svi već sigurno postavili – Šta je zapravo Micro:bit? To je mali, programabilni uređaj, koji vam omogućava da, bez ikakvog prethodnog znanja, naučite da ga isprogramirate da prikaže vaše ime u roku od 10 minuta! A to je tek početak, jer se sa Micro:bitom može postići mnogo više. Jedna škola je, nakon samo nekoliko mjeseci, poslala jedan Micro:bit van Zemljine atmosfere koristeći raketu koju su napravili, kako bi mjerio temperaturu! Suštinski, u početku možete raditi jednostavno programiranje, ali kasnije možete preći na Scratch ili čak i Python.
Postavlja se pitanje kako jedan ovako koristan proizvod "nametnuti" školama na korišćenje, jer znamo da volimo da idemo ustaljenim putevima, a ovo je projekat koji je sada realnost i u Crnoj Gori. Odgovor je jasan – treba uraditi ono što su uradili i u Velikoj Britaniji – dati školama besplatne uređaje i izvršiti jaku marketinšku kampanju koja će natjerati djecu da žele da rade sa Micro:bitom.
Djeca su prilično kreativna, pogotovo kad im se pokaže da programiranje nije ništa strašno. Nakon samo 12 nedelja od kako su dobili Micro:bit, čak 90% njih je izjavilo da smatraju da je svako može programirati, dok su prije toga bili prilično obeshrabreni. Dolazili su do rješenja da od Micro:bita naprave step counter, a dvije desetogodišnjakinje u Hong Kongu su napravile turistučki vodič!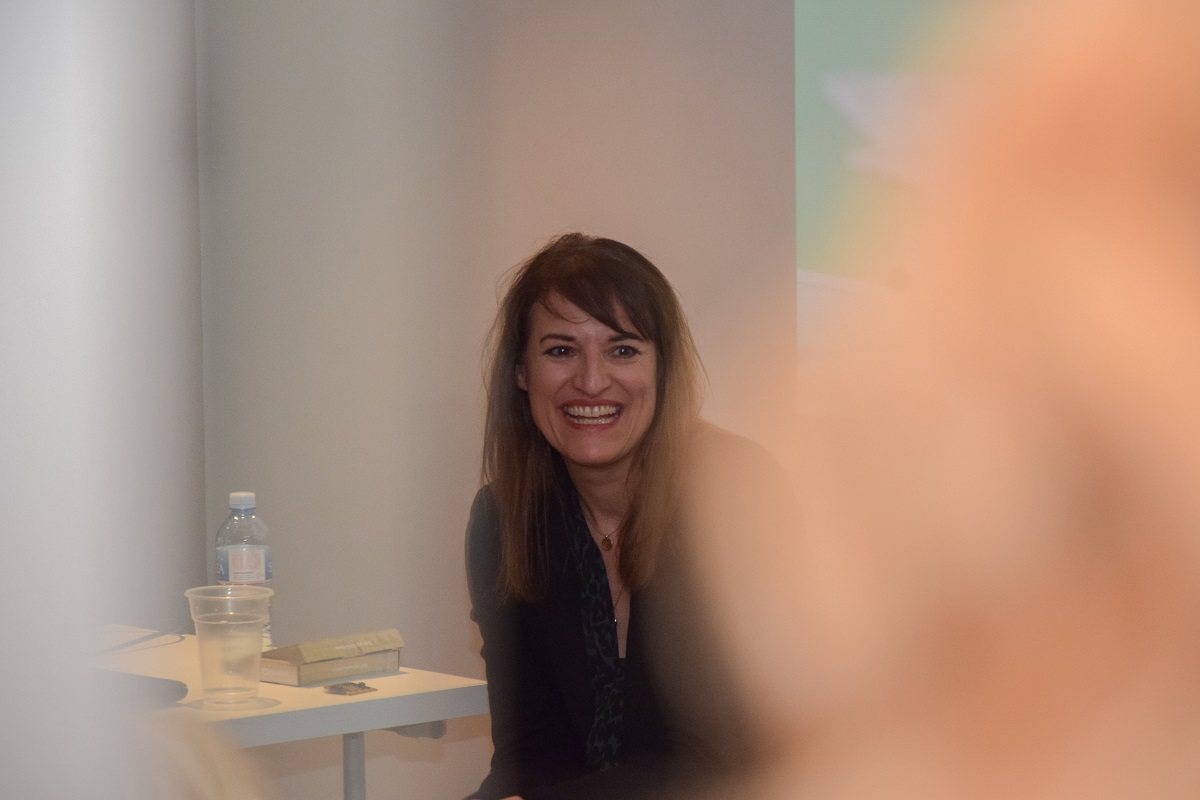 Micro:bit se, osim toga što će biti dostupan i u našim školama, može i kupiti, i to ne za veliki novac (u pitanju je petnaestak eura).
Keris nam je pokazala i video snimak, kojem su, na zanimljiv način, odlučili da prikažu robote, jer su u toku ovog projekta pokazali djeci da sami mogu da programiraju i najnaprednije robote uz pomoć Micro:bita.
I za kraj, na pitanje da li je zabrinjava digitalizacija, Keris je odgovorila: "Ne, ali smatram da treba da pomognemo djeci da steknu vještine potrebne za upravljanje tehnologijom, kako ne bismo došli u situaciju da ona upravlja njima."