Ležim na kauču, u rukama mi je telefon, i gledam kako mi po ekranu između nekakvih cijevi skače zelena, mutant ptica koja me užasno nervira. Što ja to radim? Isto što i većina ljudi poslednjih dana – igram "Flappy Bird", ili, u mom slobodnom prevodu, "Retardiranu pticu" – igricu za iOS i Androide sa jednim od najjednostavnijih gejmplejeva ikad i sa jednom od najjednostavnijih grafika ikad, ali u isto vrijeme, i igricom sa najvećim rastom popularnosti poslednjih godina.
Malo je poznato da je "Flappy bird" objavljena prije čak skoro godinu dana, u maju 2013. godine, i to od strane male vijetnamske kompanije za razvoj igrica po imenu .GEARS Studio, ali je totalni vrhunac popularnosti, koji se ogleda u činjenici da je najviše puta daunloudovana od svih aplikacija sa američkog i kineskog App Storea, ova igrica doživjela u januaru 2014. godine.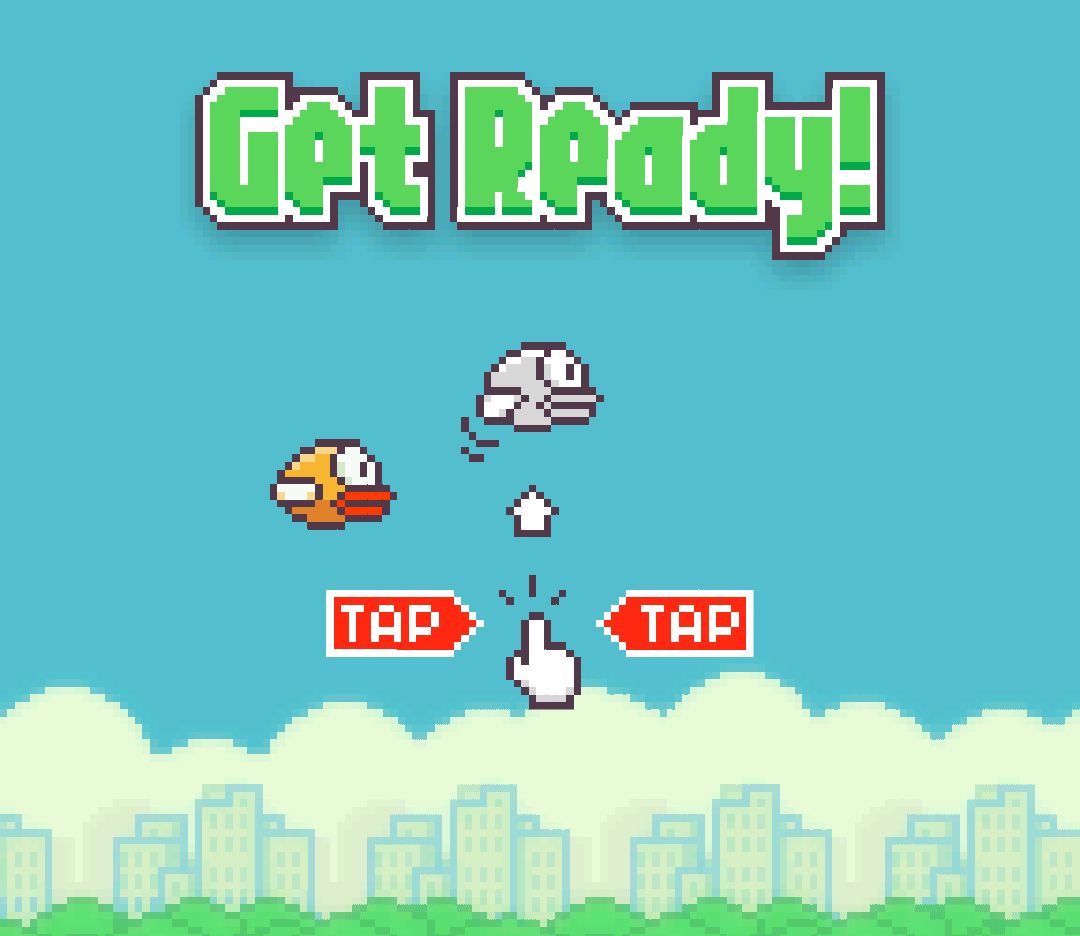 Za one koji još nisu upoznati sa temom o kojoj pišem – cilj "Flappy Birda" je sakupiti što više bodova tako što ćete pticu jednostavnim dodirivanjem ekrana provlačiti između cijevi. Čim dodirnete cijev – game over, samokažnjavanje, pa onda sve ispočetka. Zavisno od rezultata, možete dobiti bronzanu, srebrnu, zlatnu ili platinastu medalju.
"Flappy bird" je do sada skinulo preko 50 miliona ljudi, a njen kreator, Dong Nguyen, je izjavio kako je uopšte nije reklamirao, već je igrica sama od sebe postala viralna, i da nijedan od profila ove igrice na društvenim mrežama nije njegov, već da su ih fanovi sami kreirali… Ja mogu samo da nagađam koja je tajna nevjerovatnog uspjeha ove igrice, ali u njenom širenju definitivno dosta pomaže velika jednostavnost igranja, lakoća skidanja (Flappy Bird zauzima 2.5 megabajta memorije, a prosjek u aplikacijama je oko 23 megabajta) i lakoća dijeljenja rezultata sa prijateljima, ali uprkos svemu tome mnogi ovu igricu nazivaju jednom od najstresnijih igrica ikad, pa pomažu jedni drugima savjetima kako se izboriti sa stresom i sa ovom, sada već čuvenom, pticom. 🙂 Pogledajte jedan od ovih "savjeta" u klipu ispod (akcija počinje na 0:30):
Takođe, ovih se dana dosta pričalo o tome kako će Flappy Bird biti povučen sa App i Play prodavnica, jer Nguyen "ne može da izdrži pritisak pod kojim je", uprkos činjenici da od reklama koje iskaču u toku igrice, ima preko nevjerovatnih 50 hiljada dolara dnevno. To se i desilo juče, 9. februara. Aplikacija se više ne može skinuti, ali je ipak, zajedno sa svim reklamama (to Nguyena očigledno ne ometa da vodi život bez pritiska) i dalje prisutna u vašim telefonima.
I am sorry 'Flappy Bird' users, 22 hours from now, I will take 'Flappy Bird' down. I cannot take this anymore. — Dong Nguyen (@dongatory) February 8, 2014
I can call 'Flappy Bird' is a success of mine. But it also ruins my simple life. So now I hate it. — Dong Nguyen (@dongatory) February 8, 2014
Važna novost za ljude iz našeg regiona, s obzirom na to da je mogućnost downloada Flappy Birda prestala, je da je i Crna Gora juče dobila svoju, u lokalnim krugovima, već ultra-popularnu verziju ove igrice, po imenu "Đe si, sokole?", za koju njen autor, Milutin Pavićević, kaže da je napravio za svega 5 sati! "Đe si, sokole?" možete igrati i na svom kompjuteru, a najveća je razlika u tome što u ovoj verziji sa pticom možete hodati po zemlji, dok je u univerzalnoj verziji kontakt sa tlom jednak gubitku cijenjenog ptičjeg života. 🙂 Naravno, sokolom iz crnogorske verzije upravljate dok leti po podgoričkom nebu, pa u pozadini možemo vidjeti i obrise zgrada iz Bloka 5. Broj igrača raste ogromnom brzinom, što najbolje vidimo iz nevjerovatnog podatka da se u trenutku dok ovo pišem, svake sekunde, započne 20 novih partija "sokola".

Ako ostvarite rezultat do 10 bodova u "Đe si, sokole?", bićete nagrađeni prestižnom govnjenom medaljom, a za malo bolje rezultate sljedovaće vam bronzana, srebrna i zlatna. Ukoliko, igrom slučaja, ostvarite rezultat od preko 40 pređenih cijevi, dobićete Obilića medalju, a u slučaju da ostvarite rezultat od preko 100 bodova, vašoj sreći neće biti kraja jer će vam biti uručena najveća nagrada crnogorske verzije Flappy Birda – orden Mila Đukanovića. Probajte:
U nadi da ste uspjeli da izbjegnete dobijanje govnjene medalje, sve vas pozdravljam i pozivam da uživate u čarima ovih "elektronskih droga", dok još traju…