Win-Win: Pomozite porodicama koje su preživjele rat i osvojite $20.000
Nadmetanja ("challenges") su inspirisala neke od najznačajnijih izuma u našoj istoriji, uključujući i prvi preko-okeanski let kao i pomorski hronometar. Zasnovani na pretpostavci da se talenat i znanje nalaze ne samo u vašoj organizaciji već i u garažama srednjoškolaca, konkurentskim kompanijama, laboratorijama i ostalim više ili manje konvencionalnim mjestima, u poslednjih nekoliko godina, nadmetanja su ponovo in vogue. Tim prije što svijet nikada nije bio tako dobro povezan kao što je danas, tako da lociranje i kontakt sa tim pametnim i pasioniranim ljudima nikada nije bio lakši.

Neki prvi utisci primjene ovog koncepta od strane raznih vlada danas su pozitivni. "For the people, by the people" ne samo što stimuliše zajednice da svoje dobre prakse i poznavanje lokalnog konteksta pretvore u rješenja koja će vlade da sprovedu, već je i svojevrstan pokretač inovacija i otvaranja novih radnih mjesta.
I organizacije koje se bave razvojem takođe koriste koncept nadmetanja kako bi pronašle rješenja za neke od najupornijih problemasa kojima se susrijeću zemlje u razvoju. UNICEF je nedavno objavio izazov u saradnji sa kompanijom Innocentive, dok su Svjetska Banka i USAID izgradili sopstvene platforme za razvoj i sprovođenje nadmetanja.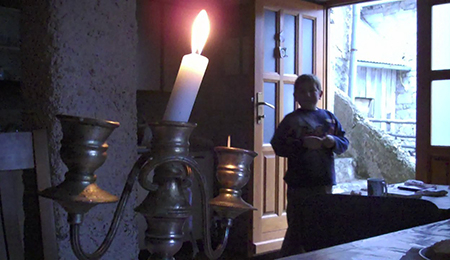 Prošle nedelje, UNDP je objavio svoj prvi globalni izazov koji za cilj ima da pruži pomoć porodicama koje
su preživjele rat u Bosni i Hercegovini, ali nakon povratka u svoje domove već više od jedne decenije nemaju izvor struje. U svijetu postoj iviše od milijardu ljudi koji nemaju pristup izvoru energije, tako da će eventualno rješenje ovog izazova, vrlo je moguće, biti primijenjeno širom svijeta.
Kolega iz Kancelarije UNDP u BiH je u malo više detalja opisao kontekst problema u ovom blog postu, a detaljne podatke o tome kako da se prijavite na nadmetanje možete naći na sajtu našeg partnera NESTA – organizacije koja ima višegodišnje iskustvo u kreiranju i sprovođenju sličnih izazova.
Autorka: Dr. Milica Begović Radojević
šefica Sektora za ekonomiju i zaštitu životne sredine u Kancelariji UNDP u Crnoj Gori