Jesu li svi anonimni na internetu Anonymous?
Prije nekoliko godina sam redovno čitala fenomenalne blog postove iz pera crnogorskih umjetnika na blogz i blogovanje (dodajte ako ima još neki). 😉 Ima li što ljepše od stapanja sa lijepo predstavljenom emocijom na svom jeziku? Kad pomislite da u državi koja vam nekad stvarno izgleda previše tradicionalno, ipak postoje neki ljudi koji i te kako znaju da kažu što misle, i sve to zakite nekom divnom emocijom zvanom "volim svoj grad i naš stil života" ili "volim svoju porodicu i svoje kolege".
I dugo, dugo je sve to bilo zavijano velom anonimnosti, a ja sam željela da sve njih uhvatim za ruku i da im objasnim da treba da javno dijele svoja osjećanja (mada kad sad gledam kud javnije od bloga na internetu, svakom dostupnom), da objave knjigu, da prosvijetle sve one kojima je glavna zabava kladionica i dobacivanje na ulici. Zar nismo svi imali fenomenalne emotivne trenutke čitajući članke Margarite, ДЕРИШТA, Seljaka primitivca i ostalih
sličnih ali i potpuno različitih blogera? Zna li iko koliko je kod nas ljudi prestalo da piše blog otkad je institucija anonimnosti na internetu ili u našem gradu nestala (ako je ikad postojala)? Kad bih samo mogla sve da ih nađem … 🙂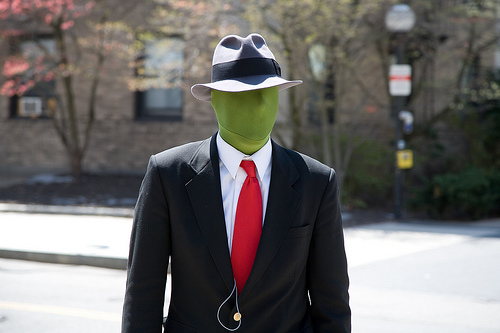 Šta je u stvari anonimnost u pisanju bloga? Potreba da nešto izraziš napismeno uz neobjašnjavanje zašto si nešto napisao, osjetio, mislio? Šta bi se desilo da nikad nismo "morali" da kažemo kako se zovemo na Facebooku ili Googleu, da smo vi mogli da ostanemo zamotani u svoj plašt Betmana i budemo neko drugi? Ili nekoliko drugih? Je li anonimnost nešto što svi vežu za neke kriminalne radnje, počevši od klevete i negativnosti, a završavajući sa rušenjem britanskom parlamenta (u filmu V for Vendetta) koji je za mnoge postao sinonim za Anonymousa?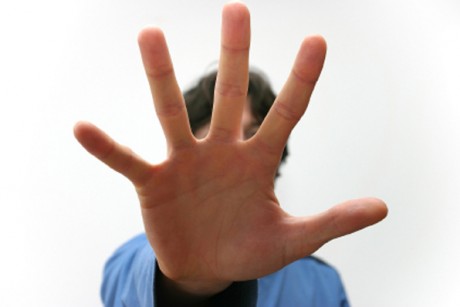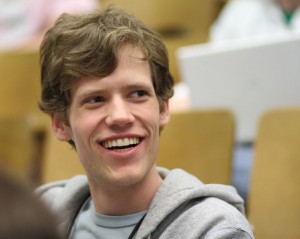 Godine 2003. je petnaestogodišnji dečko pod nickom moot (piše se malim slovom) započeo nešto što mnogi danas vide kao začetak Anonymousa – 4chan.org. To je nešto tipa foruma na kojem je sve dozvoljeno. Tijesno je povezan sa čitanjem ličnih mailova Sare Palin (kontroverzne američke političarke nominovane za Republikanskog podpredsjednika 2008, o kojoj je sad snimljen film Game Change tipa J.Edgar), sa hackovanjem MySpace i Youtube naloga, sa povezivanjem Google search rezultata riječi "sifilis" sa imenom Justin Bieber, sa umetanjem džinovske svastike napravljene od avatara u dječje online kompjuterske igre.
Za 4chan.org Fox news kaže: "Najmoćniji ljudi na Internetu ne rade za Microsoft, Google ili Vladu. Oni su gomila asocijalnih pljuvača i pametnih štrebera koji se okupljaju na ne baš tako poznatom veb sajtu 4chan.org." Sve to ima neki drugi oblik kad gledate s druge strane: moot je u svom govoru u septembru 2011. godine na Web 2.0 summitu rekao da Google i Facebook zloupotrebljavaju pojam identiteta, i da ljudi ne bi trebali da budu vezani za samo jedan identitet na vebu. U svom strastvenom govoru on tvrdi da internet korisnici treba da imaju izbor da ostanu anonimni ili da koriste svoj stvarni identitet.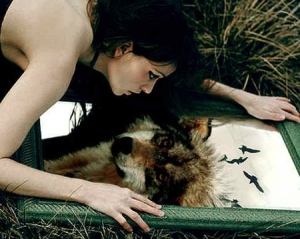 A isto tako "Google i Facebook žele da vjerujete da vam oni pružaju profile koji su ogledalo vaše ličnosti, a
vi ste u stvari više kao dijamant. Pogledajte iz drugog ugla, i vidjećete sebe kao nekog potpuno drugačijeg." Identitet je mnogo kompleksniji nego što to Facebook može da predstavi. "Mi jesmo višestruke ličnosti" kaže moot, "to je dio svakog ljudskog bića." Ono kako mene vide poslovni partneri, moja djeca, moje društvo iz škole i moje kolege svakako ne može biti samo jedno (prim. aut). I zbog toga stalno molim Vanju – "Otvori poseban Twitter nalog za Grobara u tebi, da ne moram svima da objašnjavam da si ti ipak normalan, jer imam problema da dokažem kad live-tvitujes utakmice Partizana." 🙂 Kako se 4chan.org pretvorio u Anonymous nije teško zaključiti.
Ono što mene najviše u svemu ovome zanima je da li smo mi stvarno mi kad smo anonimni? Kad bi svi imali po jedan online identitet za svaku svoju ličnost, i kad bismo imali slobodu da skriveno komentarišemo sve što nam se sviđa na internetu, i da li bi internet sadržaj samo postao jedna gomila pljuvanja i širenja mržnje, ili bismo samo slobodnije izražavali što nam je na srcu, čak i kad je to pozitivno? Koliko je Anonymous pokret prihvaćen kod običnih ljudi, koliko nas sve to što oni znaju i umiju plaši? I naravno, koliko svi mi želimo da smo barem nekad, samo na tren, Anonymousi?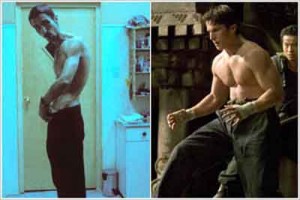 Sjećate se filma V kao Vendeta? Žene će se uglavnom sjetiti užasne scene šišanja Natalie Portman. Još plačem zbog toga i tada mi je dokazala da je nekad izgubiti 20 kg za snimanje nekog filma (čitajte: Christian Bale od filma Batman Begins do filma The Machinist) nikakva žrtva u odnosu na gubljenje koseeeeee. :'( ŽRTVA… Ne mislim ovdje ni na rušenje Big Bena, iako me to mnogo zaboljelo, nego samo pobjedničkog krika kad svi na svijetu nose istu masku, jer mi smo svi jedno, svi smo samo JA koji djelujemo kao MI. Da li je zbog ovog filma tag "Anonymous" postao glavni izraz za online korisnike koji se ponašaju kao jedno?
Napomena za izbor slika: Trudila sam se da ne koristim Anonymous slike jer je internet preplavljen njima. Bolje ovako. 🙂