Kako se "muvanje" digitalizovalo
U cilju da podržim pokret Digitalizuj.Me (a zlobnici bi rekli i da se umilim pretpostavljenima), odlučio sam da napravim kratak osvrt na moja lična iskustva u pogledu komunikacije putem digitalnih medija.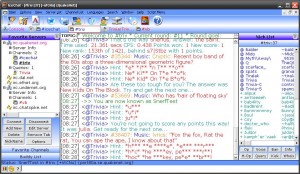 Moji prvi kontakti sa Internetom i svijetom digitalnih medija se desio davne 1996, kada se Internet, prilično stidljivo počeo pojavljivati i u Crnoj Gori. Tada, u mojim srednjoškolskim danima, bilo je pravo otkrovenje pronalaziti slike, muziku (tada . MP3 format još uvijek nije bio toliko popularan, već je primitivni .ra bio svjetsko čudo), slati mailove, a posebno je otkriće bio IRC (Internet Relay Chat), a nešto kasnije i Internet forumi.
Kao i većini tadašnjih tinejdžera, IRC je bio nezamjenjiv alat preko koga si mogao anonimno, bez rizika da izgubiš lično dostojanstvo, potpuno bezbrižno mogao da stupaš u komunikaciju sa pripadnicama nježnijeg pola, a sve to u cilju usavršavanja zavodničkih vještina. Ipak, kao ni u stvarnom životu, to nije bio ni malo lak posao. Bilo je potrebno mnooooogo strpljenja da bi se, izbjegavajući sve zamke komunikacije, na predmet interesovanja ostavio utisak, koji bi rezultirao slanjem skenirane,  u odnosu na današnje, prilično mutne forografije. Naravno, fotografija nikad nije tražena da bi se uvjerili u fizičke potencijale mlađane (mada nerijetko i starije) sagovornice već, naravno, da bi "pametna, zanimljiva i u svakom pogledu izuzetna" sagovornica, eto, poprimila, pored slovnog, i vizuelni oblik, što je, naravno, bilo manje bitno u odnosu na svu ljepotu samog razgovora.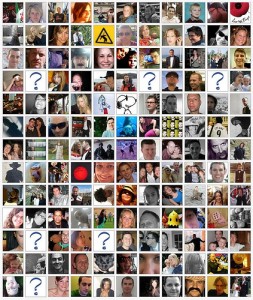 Kasnije, kada sam kao student, počeo honorarno da radim u lokalnom Internet provajderu, otvorile su se i nove mogućnosti. Tako se, npr. uvidom u bazu korisnika, ponekad moglo doći i do ličnih podataka kao što je recimo JMBG, pa je sagovornica nerijetko ostajala impresionirana mojim intuitivnim pogađanjem njenog horoskopskog znaka u stilu "ti mora da si djevica u horoskopu", ili, posebno efektno, "je li tebi rođendan 4.4.1984?" Na taj način, ciljanom subjektu se stimulisao rast sopstvenog ega, jer čim neko zna toliko toga o tebi, mora da si jako popularna riba u ovom moru plavom, u ovom moru malom… Ipak, moram priznati da procenat uspjeha ovih operacija nije bio toliko veliki, obzirom da su i tada, kao i danas, mnogo bolje prolazili momci sa dobrim kolima od onih sa dobrom pričom.
Nažalost, pojavom Facebooka, IRC je zadan smrtonosan udarac. Tako danas prosječan tinejdžer, nakon što ga ciljani subjekt doda za prijatelja, najčešće ima mogućnost da, uz pomoć Info linka, odmah sazna i omiljeni film, muzičku grupu ili knjigu, na osnovu čega se odmah može pripremiti taktika zavođenja, a ne kao što se ranije moralo improvizovati u hodu. Uz to, na raspolaganju je i veliki broj fotografija i galerija, sa plaže, pored bazena, u hodu, sa drugaricama na dočeku dvije hiljade i neke… tako da se korisnik odmah može opredjeliti da li je za duh ili tijelo. Takođe, pojavom Timelinea, rečenica "Znam šta si radila prošlog ljeta", potpuno gubi na značaju.
U svakom slučaju, srećom, IRC, a ni Facebook, više ne koristim kao alat za osvajanje ženskih srca (kupio sam kola), ali mi je drago da današnje generacije imaju naprednije, iako manje romantične, digitalne alate na raspolaganju.
Ko zna, možda mi i objave ovaj post.
Pozdrav,
D.