Kao što smo i najavili u prethodnom blog postu, najznačajniji startup događaj do kraja godine organizuje krakovski hub:raum u saradnji sa Digitalizuj.Me kao domaćinom i Crnogorskim Telekomom kao partnerom.

U Crnoj Gori, kao što znate, postoji nekoliko startupova koji su prošli akceleratorske programe kao što je hub:raumov WARP. Ako ih pitate šta je to najznačajnije šta su naučili prolazeći kroz jedan takav dril, uglavnom će vam reći "više ne razmišljam kao što sam razmišljao prije programa". Upravo u tome i jeste vrijednost ovakvih kusreva, akademija, drilova, nazovite to kako je vama milo. Oni služe da VI sagledate SVE mogućnosti vaših ideja, ali i SVE opasnosti koje vas očekuju.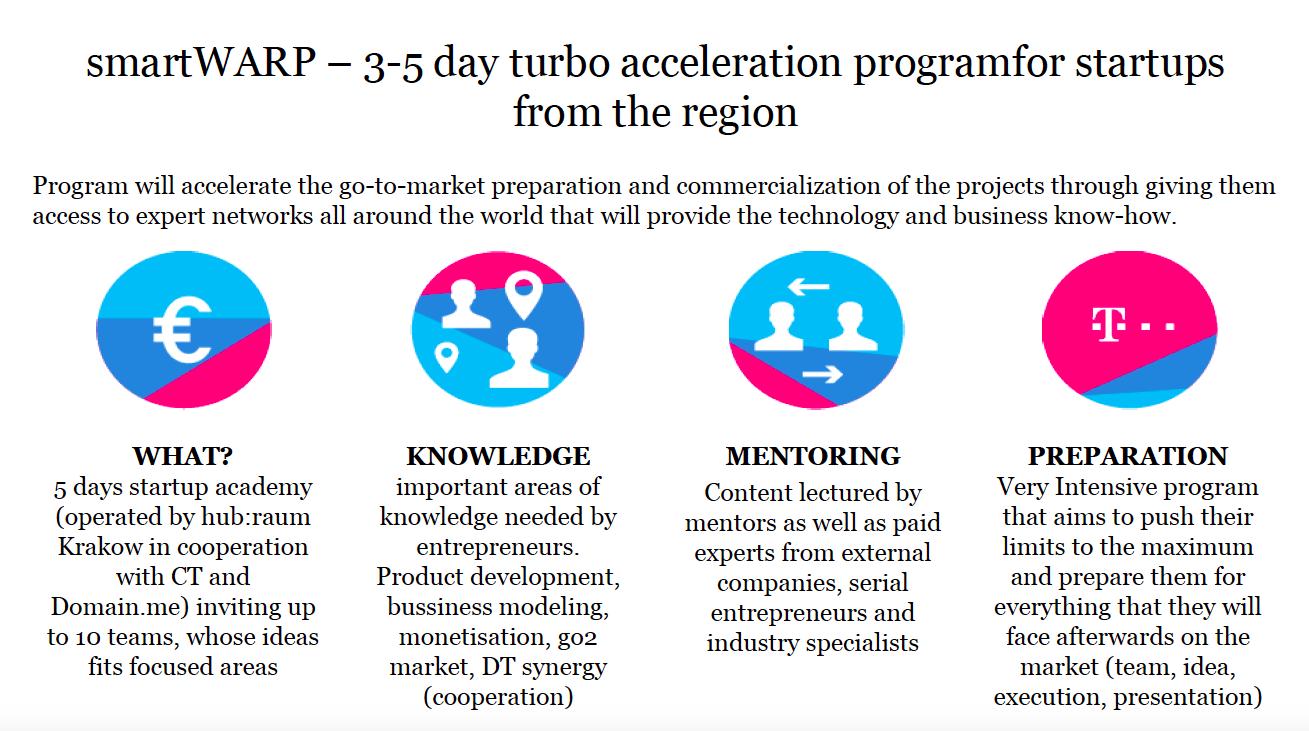 Kratak opis toga šta vas čeka ako se odlučite da aplicirate jeste trodnevni intezivni rad sa mentorima i četvrti dan – demo day – kada ćete odraditi prezentaciju koju ste pripremili za investitore.
Tri radna dana će vam proći u predavanjima, radionicama i radu sa mentorima, i atmosfera će biti vrlo radna. Područja koja će biti pokrivena, bilo predavanjima, bilo radionicama su:
lean startup metodologija
UX / ili doživljaj korisnika
marketing
prodaja i razvoj biznisa
Četvrti radni dan ćemo provesti u prezentovanju vaših ideja kroz demo day, kao što sam već i rekao.
Da sumiramo, WARP traži oko 30 startaperki i startapera koji će biti okupljeni u desetak timova, kojima će biti omogućeno da potpuno besplatno odslušaju kurs u vrijednosti od oko 15.000 eura. Osim znanja, najbolji tim očekuju i nagrade, koje ćemo naravno, naknadno da objavimo. 🙂
Najvažnije, WARP će biti održan od 25. do 28. novembra 2015. godine u prostorijama Digitalizuj.me, od ujutro do uveče, pa ko preživi – pričaće. Oblasti koje ćemo obrađivati su sledeće: pametni gradovi, pametne kuće, pametni uređaji i digitalno zdravlje (eHealth).  Naravno, i sve ostale dobre ideje iz drugih oblasti nećemo zanemariti.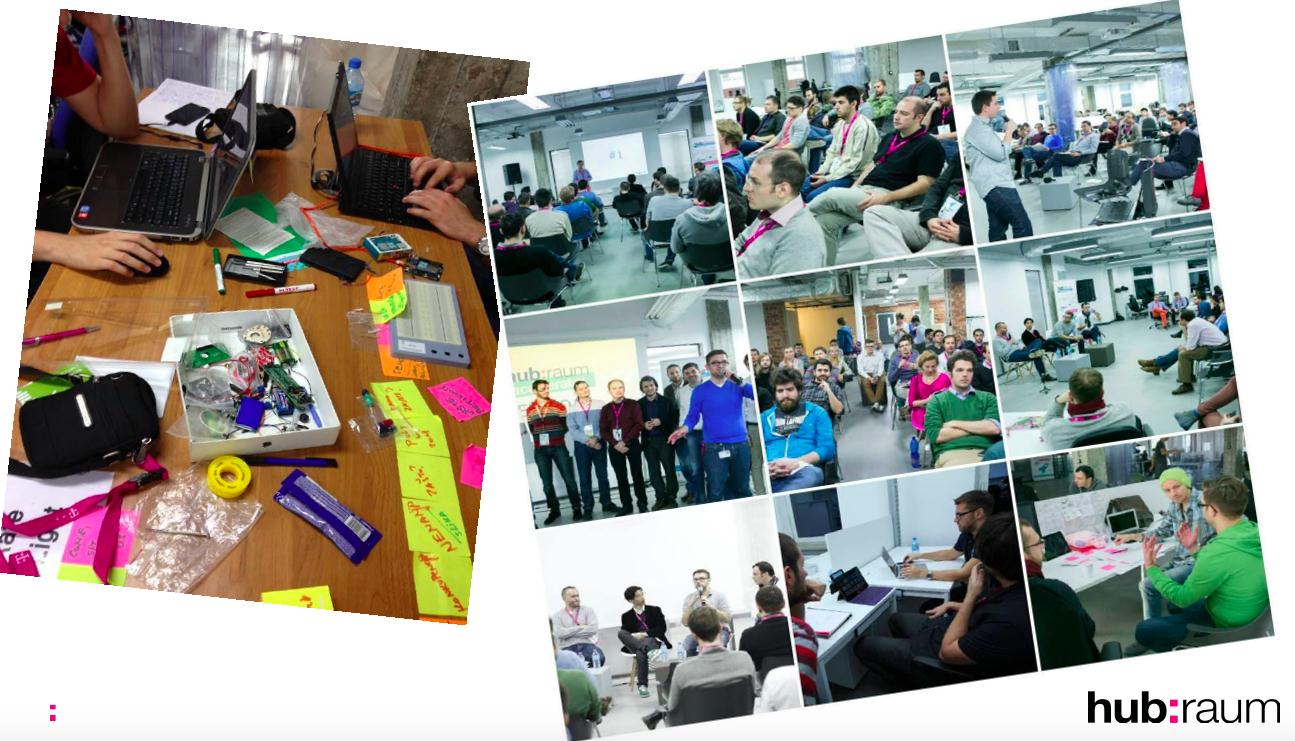 Ponavljam, ovo je tek početak svega što će da se dešava u narednom periodu i zato, ako ste imalo razmišljali do sada da se bavite preduzetništvom, posebno startupovima, sada je vrijeme da se aktivirate i da pronađete srodne duše sa kojima možete da radite. Sakupimo se i pokažimo čitavom regionu kakav stvaralački kapacitet imamo! 🙂