Naša ekipa je ove godine ostvarila jedan od snova – organizovali smo prvu Digitalizuj.me školu o upravljanju internet zajednicom, koja je trajala od 24. marta do 24. aprila. 🙂 Nakon niza pređenih prepreka, uspjeli smo da realizujemo naš cilj, uz pomoć FAKT-a (Fonda za aktivno građanstvo) i sa 18 polaznika uspješno završili jednomjesečnu obuku.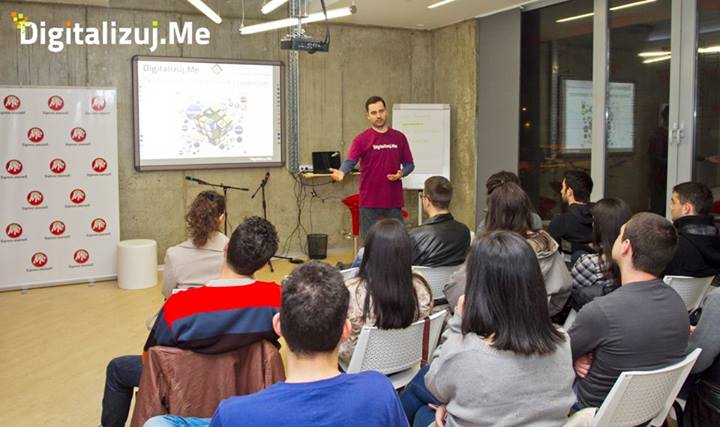 Svakog ponedjeljka i četvrtka u rezervisanom terminu od 19h, u prostorijama kompanije doMEn, učesnici koji su pohađali Školu i naša ekipa su se družili dva do tri sata. Školu je otvorio Vladimir Vulić, čija tema je bila sama uloga društvenih mreža. Poručio je organizacijama da "sklone megafon sa usta i stave ga na uši!", a onda citirao konsultanta, Mikea Arauza – "Ako kažem mojim Facebook prijateljima o vašem proizvodu, to je zbog toga što volim moje prijatelje, a ne zbog toga što volim vaše proizvode." Izlaganje je završio riječima Mitcha Joela, predsjednika marketinške agencije Twist Image – "Društveni mediji su gubljenje vremena jedino ako ih koristite sa ciljem da gubite vrijeme."
Uslijedio je zadatak za učesnike da oforme timove i da za poslednji čas Škole pripreme strategije za nastup na društvenim medijima za neku konkretnu NVO. Bio je to zadatak koji je polaznike spojio kako online, tako i offline. I tako je započela priča o šest timova koji su spremali razne online kampanje i ujedno bodrili jedni druge preko Facebooka, Twittera, LinkedIna, Instagrama pa i pogledima tokom prezentacije i pokojom riječju podrške. 🙂
Nakon uvodnog predavanja, polaznici škole su imali pregršt pitanja i bili su znatiželjni da što više nauče o datoj temi, pa smo svaku popularnu društvenu mrežu posebno obradili. Drugog časa smo bili orni da slušamo Natašu Đukanović, koja nas je, stepenicu po stepenicu, približavala vratima online sfere i isticala gdje bismo mogli da se spotaknemo, a onda savjetovala kako da se pridržimo za gelender i ne padnemo. 🙂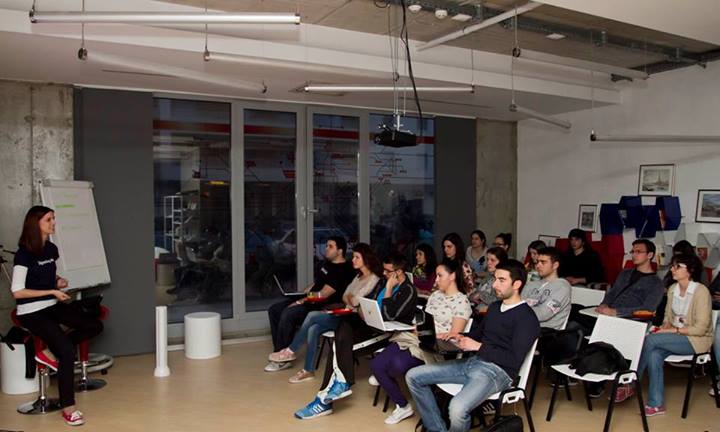 Dok smo sumirajuli utiske i grickali slatkiše na "pozornicu" je, na trećem času, izašla Itana Prljević, u znaku plave ptice i visoko poletjela da nam dočara kako to cvrkuću tviteraši. 🙂 Za manje od par minuta u sali su bili aktivirani neki novi nalozi i vidjeh da me prate već poznata lica, pa shvatih da su se uspješno "zarazili" mojom omiljenom društvenom mrežom. Naučili smo i neka osnovna pravila na Twitteru:
Ukoliko vam je nick "neformalan", neka vam ime obavezno bude pravo,
Nikada tvit ne počinjite sa "@", tj. menšnom,
Ne mijenjajte hashtag po padežima…
Naš sljedeći predavač bila je Maša Đikanović koja je govorila o Facebooku i o njenom bogatom iskustvu kao Community Manageru u kompaniji doMEn. Takođe je govorila o YouTubeu, Instagramu, LinkedInu, Pinterestu, Google+  i sve ih potkrijepila interesantnim podacima o njihovim korisnicima. A neki od tih podataka su da Pinterest ima 70 miliona korisnika u decembru 2014. godine kao i da  Instagram ima 200 miliona korisnika  a doseg objavljenih  fotografija je do 55 miliona dnevno. Dok je YouTube drugi po redu pretraživač, odmah posle Googlea.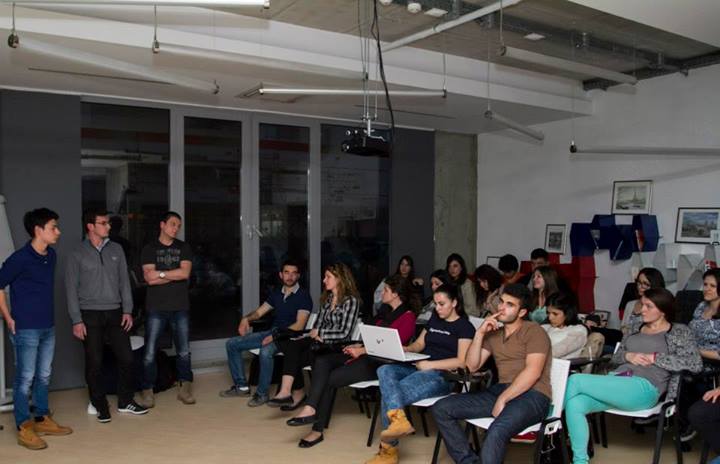 Kako smo već putovali svijetom statusa, tvitova i lajkova, naiđosmo i na brojeve… Naime, Predrag Lešić nam je govorio o načinima za mjerenje uspješnosti nastupa na društvenim medijima, tj. o Google Analytics,  Facebook Insights i mnogim drugim alatima. Naučili smo koje objave korisnike društvenih mreža najviše zaintrigiraju, koliko se zadrže na toj objavi, šta tačno kliknu itd…
A onda je došlo vrijeme da predstavimo strategije koje smo pripremali. 🙂 Svaka strategija se odnosila na konkretnu NVO, a bilo je potrebno da detaljno analiziramo njihov pristup na društvenim medijima, kao i da damo konkretne preporuke. Svaka ekipa je uradila analizu na karakterističan način. 🙂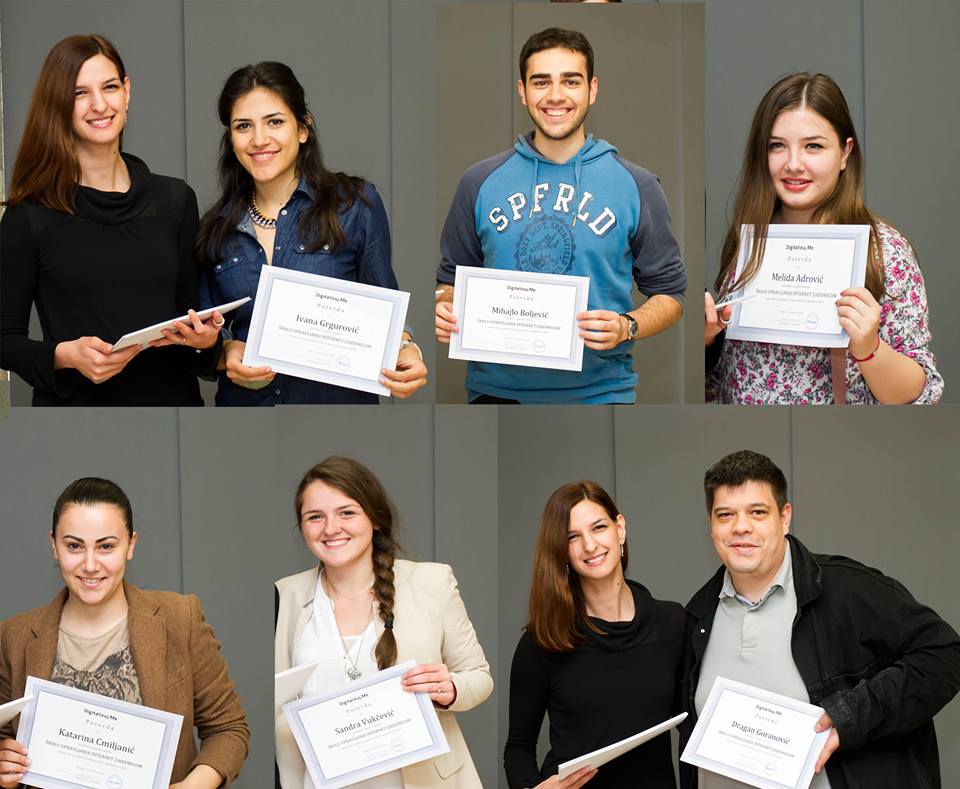 I tako je završena naša prva Škola, a mi se nadamo da će ih biti još, jer smo zasukali rukave i spremni čekamo naredni izazov! 🙂