Mala plava ptica koja je potpuno promenila način komunikacije danas slavi svoj osmi rođendan.
Jack Dorsey, Noah Glass, Evan Williams i Biz Stone su daleke 2006. godine došli na ideju da naprave servis za malu grupu ljudi koji bi komunicirali putem SMS. Ideja je bila inspirisana Flickrom i Short codeovima. Projekt su nazvali Twittr, a prvi status (kako su se tada nazivali tweetovi), 21. marta 2006. godine, je poslao Jack Dorsey (da, pomoću aplikacije, vidite koji je bio VAŠ prvi tweet, kliknite ovde). 🙂 Prvi prototip društvene mreže, koju danas poznajemo kao Twitter, koristili su samo zaposleni u Odeou, a prva javna verzija je predstavljena tek 15. jula 2006. godine.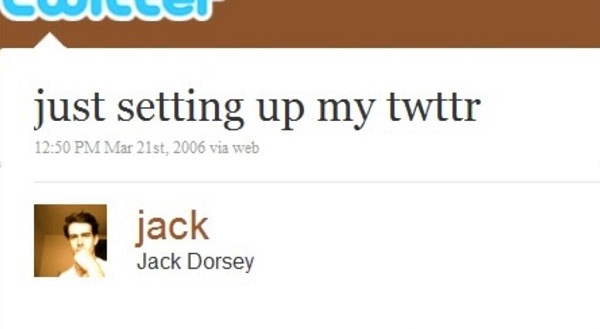 Twitter je bio deo kompanije Odeo, sve do aprila 2007. godine, kada i sam postaje kompanija za sebe. Sami autori su prošle godine u jednom intervjuu izjavili da je tada bilo jako teško definisati Twitter, jer su jedni govorili da je on društvena mreža, a drugi da je mikroblog platforma, i da je to jedna od onih stvari koje tek posle određenog vremena mogu da dobiju svoju pravu svrhu.
Prekretnica za razvoj Twittera je bila konferencija  South by Southwest Interactive (SXSW) 2007. godine, kada količina tweetova skače sa 20.000 na 60.000 dnevno. Zasluge za to odlaze organizatorima koji su došli na ideju da naprave prvi tweet wall, odnosno, plazma televizore postavljene u prolazima između hala, na kojima su se svakog sekunda smenjivali tweetovi sa komentarima onoga što se dešavalo unutar sale.
Bloger Scott Beale je tada izjavio da je Twitter apolutno zavladao SXSW, a tvorci Twittera su tada dobili nagradu Web Award sa naznakom "We'd like to thank you in 140 characters or less, and we just did!" (Želimo da vam se zahvalimo u 140 karaktera ili manje, i upravo smo to uspeli!)
Kako se vremenom Twitter razvijao, stigli smo čak i do prvog tweeta iz svemira, koji se pojavio na lajni 22. januara 2010. godine, a tweetnuo ga je T. J. Creamer iz  Medjunarodne svemirske stanice.
U novembru prošle godine, ili tačnije 7. novembra 2013. godine, Twitter je kao kompanija prvi put "izašao" na berzu. Toga dana, na New York Stock Exchange (NYSE), Twitter je počeo da prodaje svoje akcije po ceni od 26 dolara, a na kraju dana, akcije su dostigle cenu od čak 44 dolara i 90 centi, čime je dostigao vrednost od neverovatnih 31  milijardu dolara! (Facebook je, na primer, prilikom svog izlaska na berzu dostigao vrednost od 104 milijarde, što je bio najveći IPO za jednu Internet kompaniju ikada).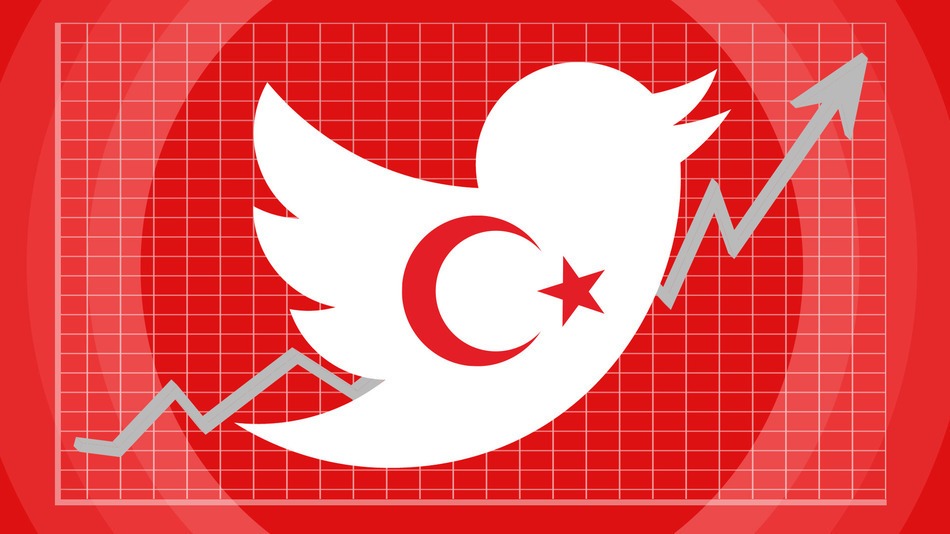 Danas, kada Twitter slavi svoj osmi rođendan, i ima preko 200 miliona korisnika, doživeo je da u Turskoj bude zabranjen. Naime, premijer Turske, Tayyip Erdogan, izjavio je da su turske vlasti odlučile da zabrane Twitter, ali je turski predsednik, Abdullah Gül, odlučio da demantuje tu informaciju.  Gül je tweetovao da totalna zabrana jedne društvene mreže nikako nije moguća, a, pre svega, nije ni tehnički izvodljiva. Ali, koliko je naša draga plava ptičica uticajna govori i činjenica da se u Turskoj u toku današnjeg dana (u toku "zabrane") tweetovalo preko 1.2 miliona puta.
Plavoj Twitter ptičici želimo još puno, puno tweetova, i da se ne pretvori u Facebook, jer je mi volimo baš ovakvu kakva jeste. 🙂