Digitalizuj.Me XXI – Kreativnost i inspiracija jedne Babe
U ponedeljak, 18. novembra, DigitalizujMe ekipa je po prvi put imala priliku da sluša prezentaciju jednog pixel gangstera, multimedia warrior-a i #pozitiva gurua (prim.aut.) 🙂 U mnogim zemljama zapada, dvadeset prvi rođendan je uslov za punoletstvo. Tako je i ovaj XXI DigitalizujMe događaj označio naš ulazak u jedan zreliji period.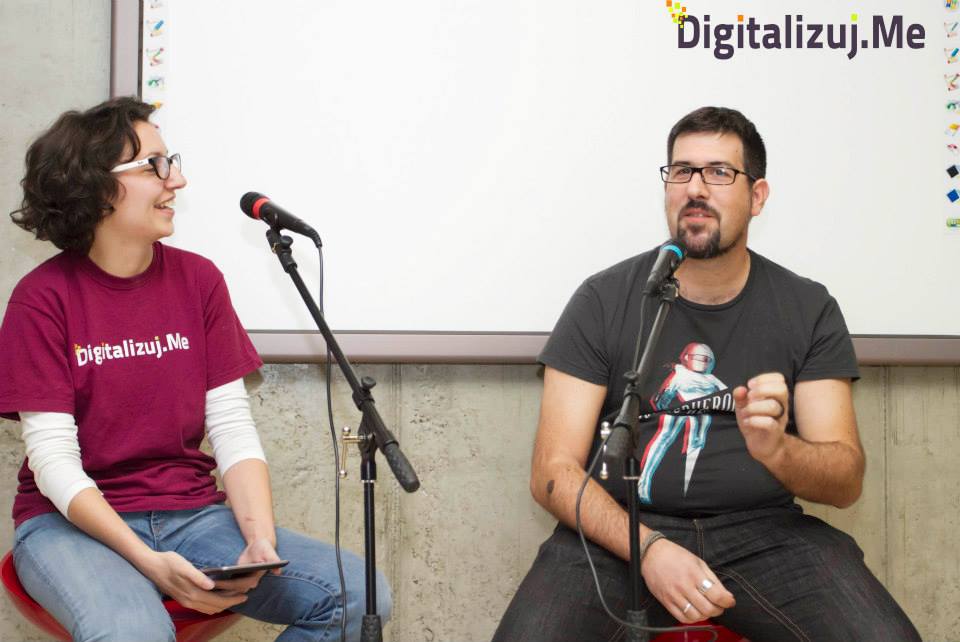 Vladan Filipović je zaposlen u Groupe Bel, trećoj na svetu kompaniji za proizvodnju sira, naravno kao web dizajner. Rođen i odrastao na beogradskom asfaltu, od 2002. godine živi i radi u Parizu, kao freelance grafički dizajner i fotograf.
Ovoga puta, Vladana smo pozvali da nam priča o kreativnosti, i gde je ljudi sve mogu naći. Odmah na početku smo naučili da ništa nije jednostavno, pa ni da se ljudi ne mogu deliti na: kreativne i one koji to nisu. Jer kao što je rekao Skot Adams "Kreativnost dozvoljava svakome da pravi greške, umetnost je znati koje od tih grešaka sačuvati."
Da bi nam dočarao svet kroz prizmu kreativnosti, kako je on vidi, Vladan je u pomoć pozvao Svoju Babu : "Kreativnost, to ti je sine, kad posle dva'es godina nađeš brži i lakši put za pijac". 🙂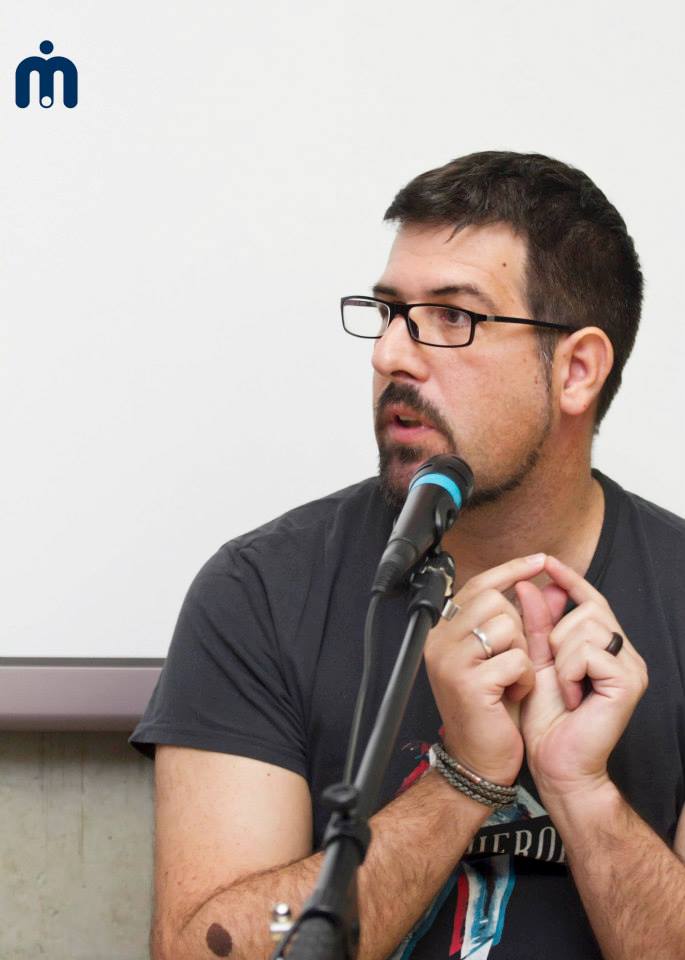 A Vladan
se slaže sa Babom i objašnjava da je kreativnost mala, svakodnevna doza ludila koja nam pomaže da prebrodimo probleme u svim domenima. Samo je potrebno pronaći inspiraciju, a ona se nalazi svuda oko nas. Za Babu je inspiracija kad ode na pijac, bira paradajz na tri tezge i samo je onaj treći inspiriše da ga kupi.
Da bi inspiracija urodila plodom, potrebni su Ideja, Talenat i Mašta.
"Ideja, to ti je sine kad odeš na pijac da kupiš šargarepu al onda kupiš i karfiol jer imaš ideju šta ćeš da spremiš za ručak.", objašnjava Baba. talentom Baba smatra sposobnost da odeš na pijac, i kupiš sve što ti treba i hteo si da kupiš. "Mašta je sine kad odeš na pijac i sretneš komšinicu. Ona ti priča, a ti je ne slušaš, i na kraju kažeš: Ma šta mi reče!"
Čuli smo i nešto od Vladana lično :), kao npr. o društvenim mrežama na kojima možete naći inspiraciju: Pinterest, Dribbble, Forrst, Behance, DeviantArt…. Kao i moje omiljeno :), konferencije koje svaki kreativac ne bi smeo propustiti: Offf, Lift, 99U, TEDx.
Kreativnost i inspiracija su svuda oko nas, osvrnite se, tu su iza svakog ćoška.
Jeste li ih već pronašli?
Photo Credits: Igor Milić Photography