Mladi i šta ih je strefilo
Kada članak započneš naslovom koji ima "mladi" u sebi – klasifikuješ se odmah među stare. Ovde je to itekako slučaj.
Tokom 2011. godine sam imao priliku da nasumično razgovaram sa studentima raznih fakulteta na raznoraznim konferencijama, seminarima, radionicama i okupljanjima, a koji su došli da slušaju razgovore o biznisu i uspehu kao i o nekim problemima koje mogu susresti preduzetnike u Internet dobu. To su bile priče iz regiona (bliske) i sveta (ne toliko bliske).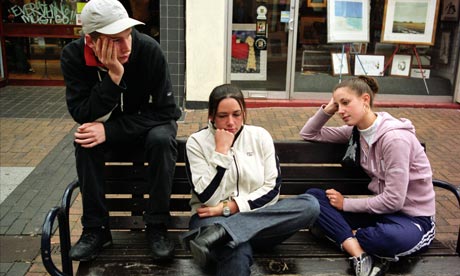 Ono što me je zbunilo tokom razgovora sa tim mladim ljudima je stepen sitosti koji su pokazali tokom svih tih okupljanja.
Da obrazložim:
nekako, ti studenti kao da su već čuli svaku priču koju su uspešni ljudi imali da kažu i ništa im nije bilo interesantno,
svaka uspešna priča je imala ciničan komentar od više ljudi kako je to lako negde daleko gde ima daleko više novca,
nema svrhe raditi kada će ti neko uzeti projekat za sitne novce,
nisu postavljali pitanja iz straha da ne ispadnu glupi u društvu i
od stotine sevanja bliceva iz studentskih redova nisam video te sadržaje (fotografije) na društvenim mrežama.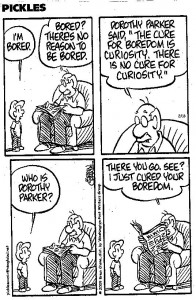 U prvi mah čovek bi pomislio da su ti mladi ljudi siti svega i da znaju sve. Da ono što su konzumirali tokom tih okupljanja nije toliko bitno i da oni to već sve znaju. Sadržaji koje su slikali, pročitali, prodiskutovali međusobno, nemaju nameru da dele.
I sve ovo što ste prethodno čuli je apsolutna glupost i neka vrsta blic suda o mnogo mladih ljudi koja nema puno uporišta u realnosti. Veoma je lako suditi o nekome a ne razmisliti o okruženju u kom žive, odrastanju i mogućnostima koje imaju ispred sebe u post-nastavnom životu u bilo kojoj zemlji okruženja.
Ne postoji idealno mesto za život i svaki raj ima svoj pakao. Bio on u porezima, mnogim pravilima ili političkoj korektnosti koja te tera da se smeškaš i najgorima.
Mesto u kom živite i okruženje u kom postajete članovi društva ne smeju da budu ograničavajući faktor vašeg daljeg razvoja i života. U ovo doba digitalizacije sveta, pred vašim očima i ušima su milioni informacija i iskustava koje možete iskoristiti da naučite, usvojite i nastavite dalje. Sve ono što su nekada bile priče iz treće ruke možete proveriti, testirati i reći – istina je ili laž.
Možete pronaći svoj put kojim želite da idete i otići bez velikih problema. Svet vam je sve bliži, a izgledate kao da je svetlosnu godinu daleko.
Ono što je možda problem je baš ta dostupnost informacija. I izgleda tako ne-vredno cimanja i pomeranja zadnjeg dela leđa.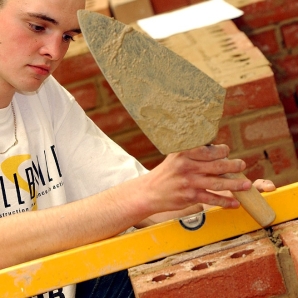 Izađite iz zone komfora i pomerite se. Radite preko leta posao, bez stalno uključenog telefona i uživajte u čistom fizičkom radu. Možete naučiti da cenite manuelne radove i
shvatite koliko imate sreće da možete čitati i učiti na modernim sredstvima. I znam koliko je teško izaći iz komfora najboljeg hotela na svetu u kome je većina nas živela (i ja i mnogi).
Ali isto tako znam koliko imate šansi u svom životu iz trenutne pozicije u kojoj se nalazite.
Budite gladni znanja i rada. Shvatite kapitalizam samo kao alat za realizaciju sledećeg koraka u životu. Kada vam okruženje kaže da nešto nije vredno ljudi govore iz svoje perspektive. 100 eura nekome izgleda malo, ali vama znači puno. Gradite svoje sisteme vrednosti. U ovom svetu kvalitetan život imaju originali, a ne kopije. I izgradite svoje vrednosti na vrlinama. Jer vi ste naša budućnost.
autor: Ivan Rečević
Ivan Rečević je stariji partner i osnivač Huge Medie, sa suviše godina iskustva.
Radio je kao konsultant i menadžer u kompaniji Capgemini, Schneider Electrica i Robert Bosch.
Radi kao finansijski direktor i strateg pri definisanju i kreiranju platformi za klijente.
Njegove poglede na marketing možete naći na blogu Huge Media.